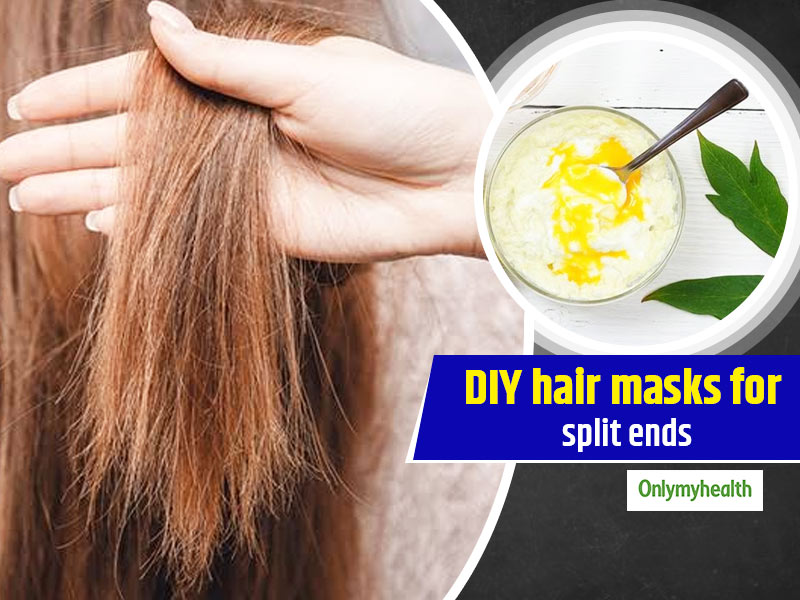 You can always count on natural treatments for hair care. Check out these DIY masks for split ends treatment. Read on.
Beauty care routine includes giving proper attention to your skin and hair as well. They are very sensitive, delicate and require various natural remedies. Just like skin care schedule, many people have a routine for hair care too. From washing them on time with effective shampoos to oiling them, your hair require the usage of home remedies to treat the problems naturally. This involves applying DIY hair masks. Moreover, there is no specific season that might become a danger for your hair and skin. Both winter and summer season may leave a negative effect on you. Mostly during winters, your hair may get damaged and develop split ends due to the environmental factors. Other common hair problems include dryness, frizzy hair, hair fall and dandruff. the environmental factors can make your hair dry and split ends can develop too. To avoid these, you also need to consume a nutritious diet and stay hydrated. The harmful toxins in the atmosphere can suck the nutrients and life out of your hair. And, they demand rejuvenation from the air pollutants to go regain the strength and smoothness. In such cases, there are some medicinal and kitchen ingredients that can be of help to make hair masks. Read on to know such DIY hair masks to treat split ends.
DIY hair masks to treat split ends
Talking about split ends, they develop when the ends of your hair become too dry and brittle. Intolerable weather conditions and hair care techniques like smoothening can also cause split ends. Irregular oiling and chemical hair colours also may be a major factor behind damaged hair and split ends. To treat them, you don't need to be dependent on market bought hair care products. You can fully count on natural remedies for this purpose to make easy DIY hair masks. So, you can fix your hair split ends at home with these 6 natural DIY hair masks:
1. Eggs and yogurt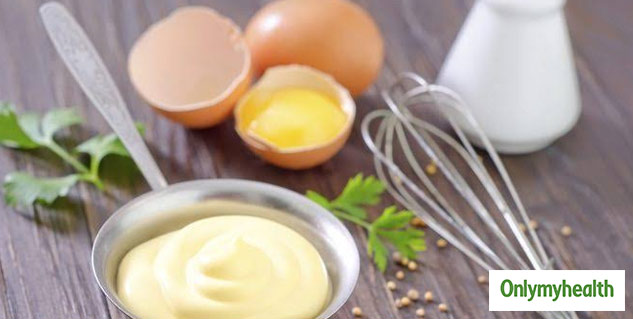 Ingredients:
2 eggs
2 tablespoon yogurt
Steps:
Firstly, you have to take out the yolks from two eggs
Add the yogurt into the eggs and mix them together
Apply it to your head and let it be for a few minutes
Wash it off after 15 minutes and repeat this atleast twice a week
How is it useful:
Eggs and yogurt mixture also are very commonly used natural remedy for hair care. It is applied by almost everyone in an Indian household especially. Egg yolk is a rich source of many minerals and vitamins like Vitamin A, B, and E. It makes your hair volume stronger, healthier and softer. And, helps in getting rid of split ends too. Whereas, yogurt deeply conditions your hair as it contains lactic acid along with scalp exfoliation.
Also read: Dry Hair In Winters? Try These 4 Effective Home Remedies To Treat Them
2. Avocado and banana mask
Ingredients:
Steps:
First, mash the avocado and banana together
Then, make a good paste from it and apply in each and every strand of your hair
Let it stay for around 15-20 minutes
Finally, rinse it off with warm water
How is it useful:
This is one of the most effective and fast hair masks to treat split ends. Avocado and banana hair mask is basically used to treat overall damaged hair. They make your hair rich with proteins, and also brings back the shine and softness of your hair. Both the fruits contain vitamins and minerals that even help with better growth of hair. Avocado has high fatty oil content and is known as a natural hair conditioner.
3. Coconut oil and olive oil mask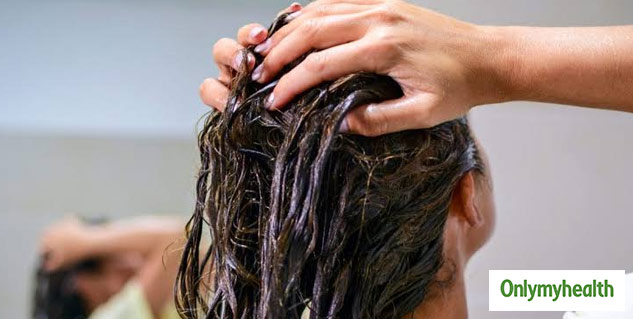 Ingredients:
2 tablespoons coconut oil
1 tablespoon olive oil
Steps:
Mix two types of oil together, preferably coconut and olive oil
Then, apply the mixture to your dry and brittle hair, focusing more on the ends Then, make a braid or tight bun and wrap with a plastic or shower cap
After half an hour, wash your hair with normal water
It will naturally moisturize your hair deeply, till the scalp
How is it useful:
You might have surely heard about the many hair and skin benefits of coconut oil. It is one of the best DIY hair care masks for any problem. It contains many fatty acids, that heal the damaged hair and treats split ends. The amazing properties of olive and coconut oil both will keep hair moist and provide many nutrients to make them strong. Along with nourishment and treating split ends, coconut oil also promotes better hair growth.
4. Oat meal, milk and honey
Ingredients:
3 cups oats
1 cup milk
1-2 tablespoons Coconut oil
1 tablespoon honey
Steps:
Put uncooked oats and milk in a bowl and keep them aside for a while
Then, add honey to it and coconut oil in the end
Make a smooth paste out of it and apply it as a mask on your hair
Massage your hair as well as your scalp properly
Let it stay for around 20-30 minutes. Rinse it off with luke warm water.
How is it useful:
Oats are extremely beneficial for hair care problems such as hair fall, dandruff as well as split ends. You can make this DIY hair mask easily at home and treat your split ends. They will go away in no time.
Also read: Quick Home Remedies For Dull, Dry And Lifeless Hair
5. Aloe Vera and honey mask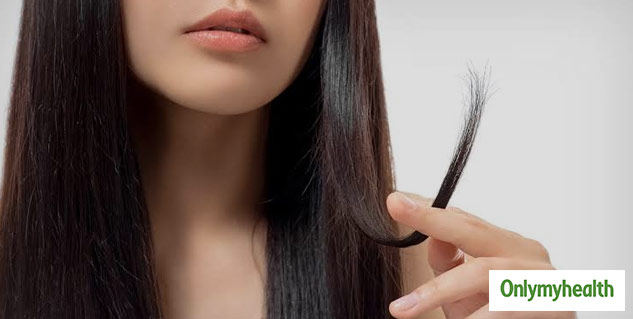 Ingredients:
Steps:
Extract the gel out of 2-3 aloe vera leaves or you can buy the gel directly from the market
Add a little honey and mix it
Apply it on every section of your hair
It may feel messy and sticky but gives amazing results
Let the gel stay for around 30-40 minutes Then, rinse it off with warm water
You can also apply some shampoo after removing the aloe vera
How is it useful:
Aloe Vera alone is enough to solve your hair and skin problems. It can effectively treat damaged hair and split ends. Aloe vera has antimicrobial and anti-inflammatory properties present in it, that promote faster hair growth and improve your hair quality. On the other hand, honey is also a good way to provide moisture and eliminate dryness from your scalp and hair.
6. Chamomile tea
Ingredients:
2 chamomile tea bags
Water
Steps:
Soak two chamomile tea bags in boiling water and let it cool down for a while
Then, see if the tea bag has released its beneficial elements
Once the water has the tea's colour, wash your hair with this water
This extracted element is really good to cure split ends
You can also use chamomile oil for a relaxing massage
How is it useful:
It is a natural ingredient that is considered better than artificial products. It is being used for this purpose since many years. Chamomile is a very useful ingredient for treating dry, brittle and frizzy hair. It has antiseptic properties that help in removing the dead cells enhance your hair growth. If you use chamomile tea bags regularly, it will help in treatment and prevention of split ends, as it also keeps your scalp and hair clean. A chamomile tea hair wash will make them look beautiful as ever.
Therefore, these were some natural DIY hair masks to treat your split ends. In addition to split end treatment, these home solutions can make your hair lustrous, strong and smooth as well. You will see drastic positive changes within a few weeks. This way, you can conveniently avoid buying beauty care products from the market or online. There are many other DIY masks to help you with various skin and hair problems!
Read more articles on Hair care