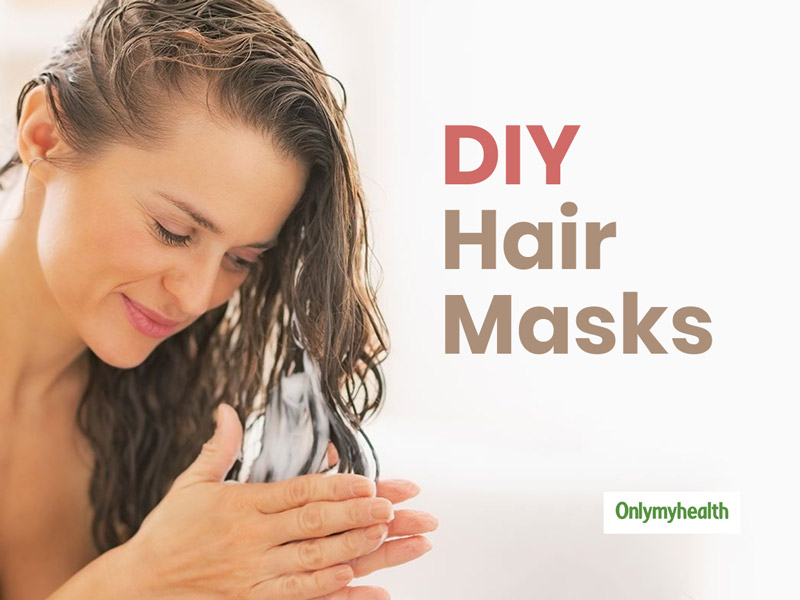 Your hair are very sensitive, delicate and require proper care and attention. Just like skin, a lot of people follow hair care routines too. From washing them on time to using home remedies to treat them naturally. This includes applying DIY hair masks. Your hair and scalp can get affected negatively in both summer and winter season. During winters, the environmental factors can make your hair dry and split ends can occur too. The harmful toxins in the atmosphere can such the nutrients and life out of your hair. And, they demand rejuvenation from the harmful pollutants, back to being strong and smooth. In such cases, there are some ingredients that can become of use to make hair masks. Read on to know such various hair masks to care of your hair in winters.
DIY hair masks
You don't need to rely on market bought beauty products to take care of your hair and skin. Thanks to natural remedies that are always useful to treat your issues. Hot climate, changing season and chilly winds can damage your hair in a way you can't even imagine. So, you can fix your hair issues at home with these 5 DIY hair masks:
1. Avocado and papaya
Ingredients:
2 tablespoon avocado
2 tablespoon papaya
Steps:
Mash the avocado and papaya together
Make a smooth paste and apply in every section of your hair
Let it stay for 15-20 minutes
Lastly, rinse it off with warm water
How is it useful:
Avocado and papaya hair mask is used to treat dry and damaged hair. They make your hair rich with proteins brings back the shine and softness of your hair. Both the fruits contain vitamins and minerals that even help with hair growth.
2. Eggs and yogurt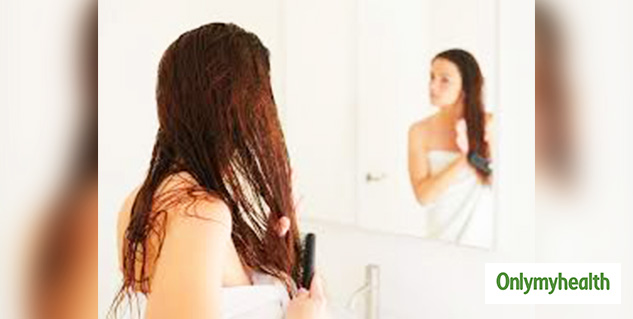 Ingredients:
2 eggs
2 tablespoon yogurt
Steps:
Firstly, you have to take out the yolks from two eggs
Add the yogurt into the eggs and mix them together
Apply it to your head and let it stay for a while
Rinse it off after 15 minutes and do this twice a week
How is it useful:
Eggs and yogurt mixture also are very commonly used natural remedy for hair care. Egg yolk is a rich source of many minerals and vitamins like Vitamin A, B, and E. It makes your hair volume stronger, healthier and softer. And, can become a help in prevention of hair loss too.
3. Coconut oil and mayonnaise
Ingredients:
2 tablespoon coconut oil
4 tablespoon mayonnaise
Steps:
Add both coconut oil and mayonnaise in a small bowl
Mix them together and apply on each and every strand of your hair
Leave it as it is for 20 minutes and repeat this process for a week
How is it useful: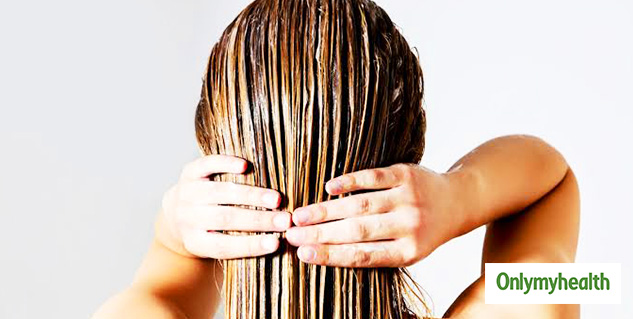 Mayonnaise and coconut oil paste can act as your own home made shampoo. They both have healthy properties that make your hair soft, shiny and adds strength to them. They have high content of protein that can help with hair damage.
4. Oat meal, milk and honey
Ingredients:
3 cups oats
1 cup milk
1-2 tablespoons Coconut oil
1 tablespoon honey
Steps:
Put uncooked oats and milk in a bowl and keep them aside for a while
Then, add honey to it and coconut oil in the end
Make a good paste out of it and apply it as a mask on your hair
Massage your hair as well as your scalp properly
Let it set for atleast 30 minutes. Wash it off with luke warm water.
How is it useful:
Oats are very beneficial for hair care issues such as hair fall, dandruff as well as split ends. You can make this DIY hair mask easily at home and treat your hair.
5. Cinnamon powder, sugar and olive oil
Ingredients:
2 tablespoon sugar
3 tablespoon olive oil
1 tablespoon cinnamon powder
Steps:
Mix all the ingredients like sugar, cinnamon powder and olive oil together
Then, apply this exfoliant on your head
Let is be for around 20 minutes and then wash it off with lukewarm water
How is it useful:
The dry hair you may get due to winter season can be treated with this hair mask. It acts as an exfoliant and keeps them moisturized. You will find these ingredients easily at home and this is one of the best DIY hair masks.
These were some DIY hair masks to treat your hair naturally in winters. They can even make your hair shiny and work on your scalp too. Within a few weeks you will be able to see positive results in your beauty care routine. Therefore, avoid getting hair care products from the store and take your chances with these with DIY hair masks!
Read more articles on Hair care