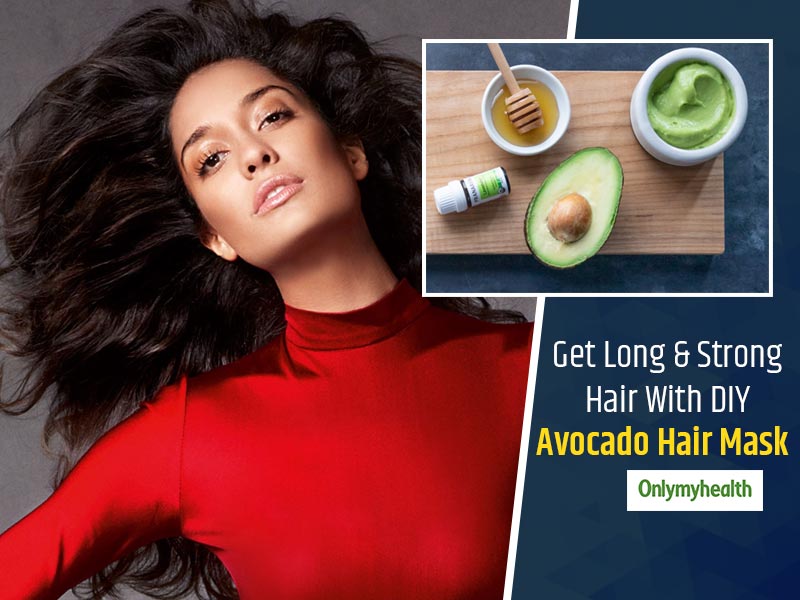 Summer season is very cruel for your skin and hair. The dust, pollution, UV rays, dryness, humidity, all act up against hair making them dull, dry and frizzy. Most women complain of dandruff and split ends in the summer season which is obvious due to the aforesaid factors. Also, sweating makes it difficult to retain healthy hair and we end up washing them frequently which again, is against hair health. No matter how much you condition your hair, at the end of the day, they get frizzy and dry. This is because most of the conditioners just coat a layer on the shafts which eventually causes damage to hair. You need a natural solution like a nourishing avocado hair mask. This easy-to-make hair mask is your savior in bad hair days.
Haircare Benefits of Avocado
Avocado is a healthy food that works wonders for health. It is one of the favorite foods of people on a healthy diet as it is loaded with vital vitamins and minerals. But in this article, we will specifically be talking about hair health benefits of avocado. For your ease, we have put them in bullet points.
High in Omega-3 fatty acids, avocado is a boon for your hair in retaining the texture and locking moisture. It has natural fruit oil which helps in smoothening dry hair.
Avocado has Vitamin E which again is good for hair. It minimizes hair damage due to free radicals.
Vitamins A, B2, D, and beta-carotene along with minerals like iron and copper further boost hair growth by nourishing the scalp.
Applying avocado on hair is proven to make the hair silkier and shinier.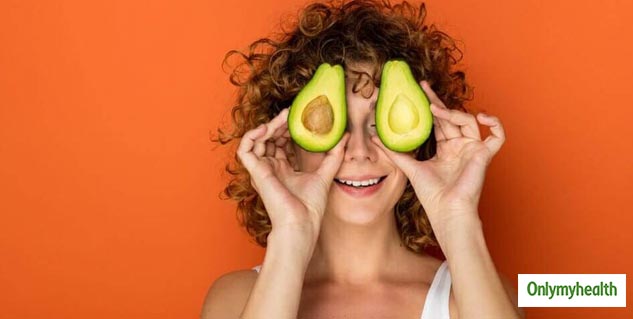 DIY Avocado Hair Masks
Instead of splurging your money on store-bought products, make it yourself with ease. Just mash the fruit, mix the ingredients and apply on your hair. It is as simple as it sounds! Let us tell you some easy homemade avocado hair masks for healthy hair growth but before that, take up this haircare quiz to see how much you know about hair.
Avocado And Coconut Oil Hair Mask
Both avocado and coconut oil are supremely good as nourishing agents. These can penetrate deep inside the scalp to nourish the hair from the roots.
You need: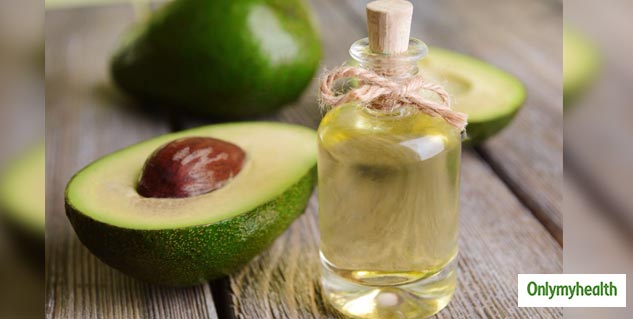 Take a bowl and mask the avocado to form a smooth paste with no lumps.
Now add coconut oil to it and mix well.
Apply this hair mask on your hair and scalp including the tips.
Wear a shower cap to cover them and keep this mask for 30-40 minutes.
Now, wash your hair first with plain water and then shampoo.
Air dry your hair.
Do this 2 times a week.
Avocado and Aloe Vera Hair Mask
Aloe vera is a natural conditioner that helps in repairing the hair damage by removing the dead skin cell layers from the scalp. Here is how to make the mask.
You Need:
Avocado
Aloe vera gel
Honey
Coconut oil
Lemon juice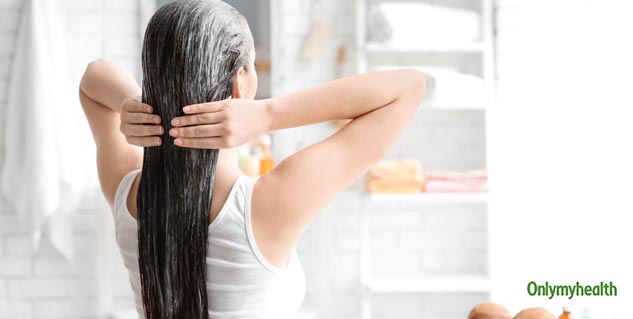 In a bowl, mash the avocado to a smooth paste.
Now, add all the other ingredients and mix well.
Mask your hair with this mixture.
Now, cover them with a shower cap and keep for 20-30 minutes.
Now, wash your hair first with plain water and then shampoo.
Air dry your hair.
Do this 2 times a week.
Read More in Hair Care