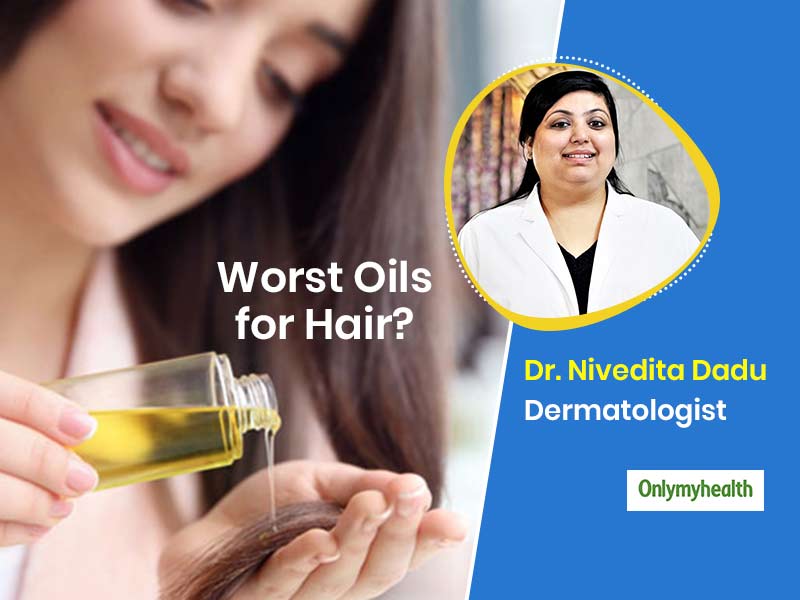 We all use different products on our hair to make our hair strong and healthy. Everyone needs a good hair oil in their hair care routine, but there is a handful that will do more harm than good. We consider many oils for their benefits but there are certain ingredients that should better be avoided. In this article, Dr. Nivedita Dadu, Renowned Dermatologist and the Founder of Dr. Nivedita Dadu's Dermatology Clinic lists out some oils that should be avoided in certain circumstances.
Olive Oil
Olive oil is expected to be extremely good for hair. However, people with straight and thin hair may find it difficult to use olive oil on their hair as it makes them look greasy and also weighty. There is a component of olive oil called oleuropein that can directly impact the hair growth cycle. Olive oil is also comedogenic in nature which means it clogs pores and trigger acne. So if somebody experiences acne, they must avoid putting olive oil in their hair.
Castor Oil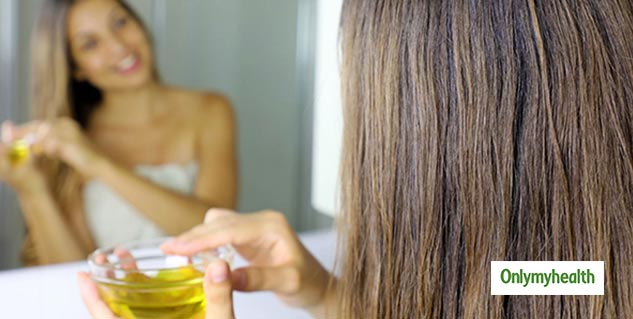 There are people who use castor oil for hair growth. Many people are allergic to castor oil, and it can also cause side effects. While it can help, there are many risks that come along with using the oil on the strands. Using castor oil on hair can cause acute hair felting. This will leave the hair on the scalp matted, frizzy hair and more entanglement.
Also Read: Want Faster Hair Growth Tips? Here Are 12 Best Hair Oils To Make Hair Grow Quickly
Mineral Oil
Mineral oil is often disguised as paraffin wax and petroleum. These ingredients are bad as they cause unnecessary buildup on the strands and trigger hair fall. Before purchasing any hair care product, be sure it doesn't have mineral oil in it. Mineral oil can also cause many allergic reactions such as redness, swelling, itching, scalp irritation or a rash but they are relatively rare.
Camphor Oil
Many people say that camphor oil helps in preventing hair loss and promoting hair growth. But it has some side effects as well that can affect the health of hair. It can cause the scalp to dry out and can also lead to acne, rashes and fungal infections. As it gets harsh on the scalp, camphor oil can cause more harm than good.
Also Read: 5 Reasons Why You Must Add Camphor Oil To Your Vanity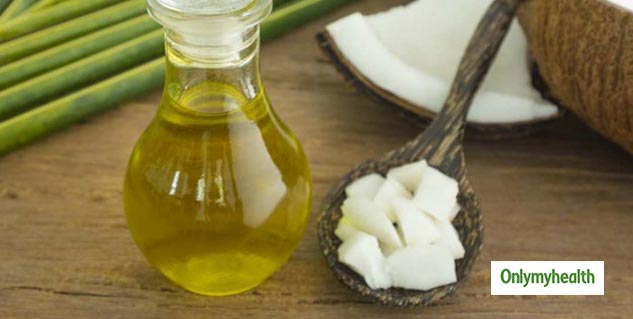 Lemon Oil
Admittedly, a lot of us must have added lemon juice to our oil or applied lemon directly on the scalp. But do you know the damaging side of this step? Lemon oil has an extremely concentrated combination of numerous chemicals. If it is not used properly, then this apparently can turn out to be harmful. Do not use lemon oil on your strands. Because it is acidic in nature, which can cause the hair shaft to shrink. If somebody is already struggling with hair loss, then this oil is definitely not for them. It will make their hair look even thinner, lifeless, dry and brittle.
Conclusion
Most of these oils are extensively used for hair care as people do not know whether these are actually helpful or not. Dermatologist Dr. Dadu has listed out these oils and their possible risks for hair growth. You must consider these suggestions and avoid using these oils on your hair.
Read More Articles in Hair Care