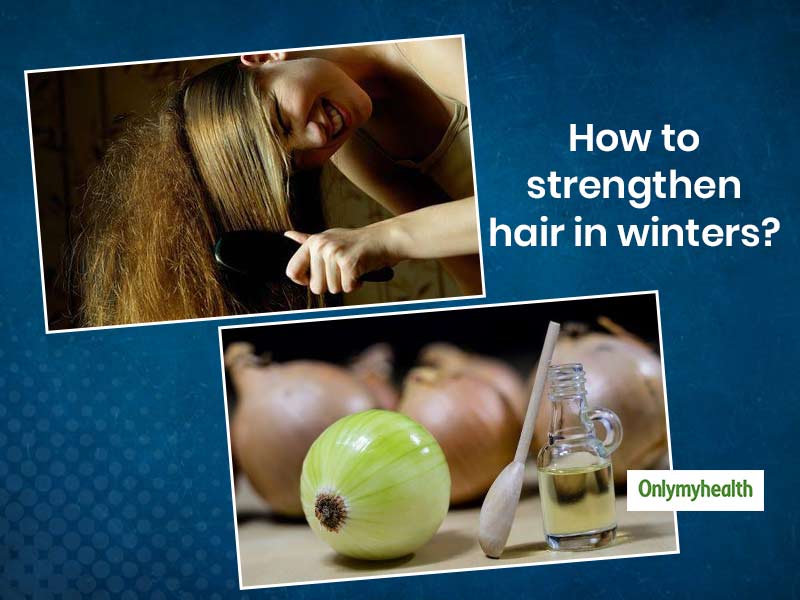 In the winter season, you face many hair care problems like dryness, dandruff etc. Here are some home remedies to strengthen them. Read on.
Winters are here and so are the beauty care problems along with it. In this season, people often face issues like dry skin, hair and they tend to get damaged to an extent where treatment is surely required, even if it is a natural cure. It becomes necessary to heal these hair problems after a certain point of time. Even hair care requires scheduled oiling and washing along with a proper nutritious diet. In fact, the hair also loses its nutrients due to the harmful effects of air pollution. The dust and air toxins can reduce the protein levels of your hair. It becomes a priority to wash your hair daily and protect it with various natural remedies. Read on to know about some home remedies for good hair strength in winters.
How to strengthen hair naturally in winters?
It gets difficult to even touch your hair when they are so dry and it can even get embarrassing for some people in social situations. Moreover, styling and grooming with weak and dry brittle hair gets very difficult. So, below mentioned are 5 amazing natural remedies for good hair strength in winters:
1. Oil treatment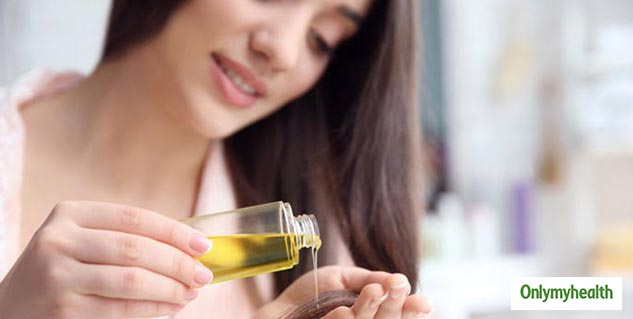 Oil treatment is one of the best natural remedies for beauty care routines. Be it coconut oil, castor oil or any essential oil, all these oils are beneficial for skin, hair and many infections too. By applying oil on your hair and scalp, you can keep them moisturized and benefitting from nutrients. Oil treatment enhances the hair strength in winters and helps in fighting other winter hair care problems such as dandruff, dryness, etc.
2. Aloe Vera
Aloe Vera also has a wide range of uses, from healing sunburns to treating your acne. In the winter season, aloe vera gel is also used to protect chapped and dry lips, elbows and knees. In fact, it is also used to improve hair quality and make them stronger in winters. Aloe Vera gel is easily available in the markets and can also be extracted from aloe Vera leaf at home. Aloe vera contains anti inflammatory properties that can help in soothing and cooling that area.
Also read: DIY Hair Mask: 5 Ways To Take Care Of Your Hair Naturally In Winters
3. Yogurt and eggs
Eggs and yogurt are a very beneficial mixture for hair care. This home remedy is commonly used in many households to improve your hair quality. Egg yolk is a rich source of many minerals and vitamins like Vitamin A, B, and E. It makes your hair volume stronger, healthier and softer. And, can even become a help in prevention of hair loss too. On the other hand, yogurt is a nourishing ingredient that is full of protein, and helps in proper healthy hair growth.
4. Banana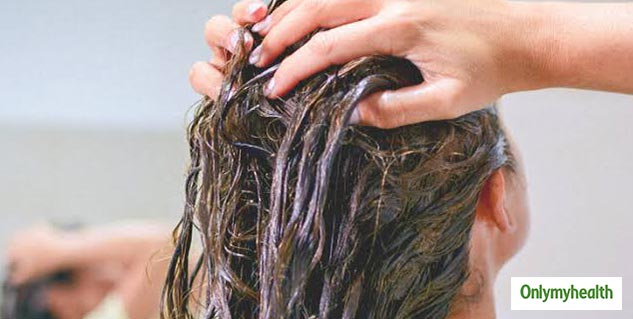 Bananas are also used as a natural remedy for winter hair care by many people. Basically, bananas contain a mineral called silica, that majorly helps your body to synthesize collagen, which leads on to making your hair stronger and thicker. Moreover, bananas also have antimicrobial properties present in it, that contribute in treating flaky and dry scalp in winters.
Also read: Know How To Prevent Hair Fall Using These 5 Amazing DIY Hair Masks
5. Onion juice
In winter season, people face the problem of dandruff and weak hair roots, so they try finding a natural way to treat it. So, the kitchen ingredient onion also plays a major role in preventing hair fall, improving hair growth and eliminating dandruff that mostly bothers you in winters. Onion juice contains antioxidants that help in preventing hair fall, also resulting in good and strong hair growth. In fact, it can also be a useful solution for hair care to prevent premature greying too. You just have to apply it on your scalp to enjoy the benefits.
Read more articles on Hair care