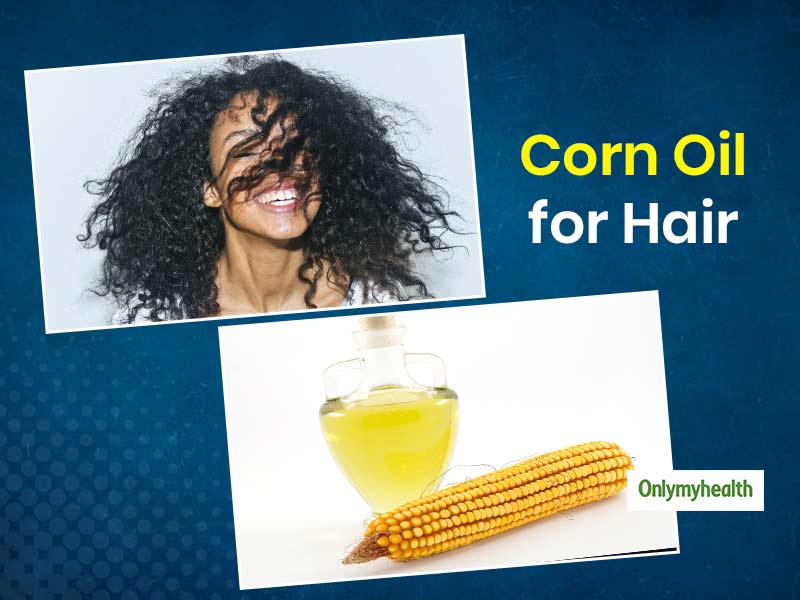 Are you also dealing with hair fall and dandruff these days? The dry season causes hair breakage and you need to nourish them to keep them strong, shiny and soft. Along with regular washing, regular oiling also plays an important part in the hair care regime. There are many hair oils but we bet you wouldn't go back to them after trying the magical corn oil. Yes, corn oil is our recent finding for hair problems and we bet you won't be disappointed.
What is corn oil?
First things first, what is corn oil? As the name suggests, corn oil is derived from kernels of corn. This is also called maize oil. This is a common cooking oil but its uses aren't limited to cooking. It has many other uses including haircare. Corn oil has linolenic fatty acid that makes it highly advantageous for the human body. It also has antioxidants, omega-3 fatty acids and vitamin E along with other nutrients. Thus, it is exceptionally great for hair health. Let us now head to the benefits and uses of corn oil for hair.
Haircare Benefits of Corn Oil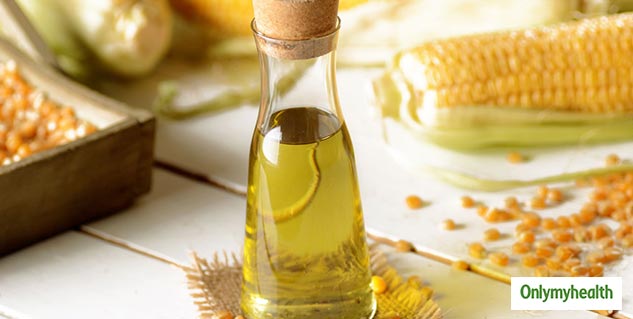 Reduces hair follicle damage
Corn oil has vitamin E and antioxidants that prevent free radical damage. this helps in the prevention of hair breakage. Corn oil massage can help in reducing oxidative stress and promoting hair growth.
Locks moisture
As already stated, corn oil is rich in Vitamin E, Vitamin K and Polyunsaturated fatty acids. These are great for trapping the moisture in the hair. The fatty acids reach out to the ends of hair follicles and hydrate them.
Also Read: Worried About Thinning and Falling Hair? Here's A Homemade Hair Tonic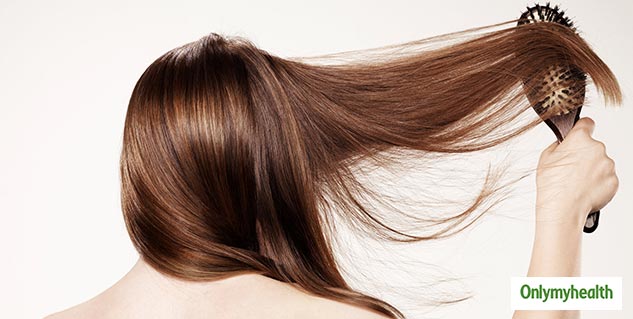 Hair loss prevention
Corn oil has multivitamins and fatty acids that promote hair growth and reduce hair loss. These together nourish the follicles and strengthen them to fight hair loss. You must massage corn oil regularly to boost hair health.
Scalp nourishment
Have you heard of scalp scrub? They help in exfoliating the scalp just like how a normal scrub exfoliates the dead skin cell. It is recommended to use scalp scrub but until then, corn oil is here for you. It has omega-3 and omega-6 fatty acids that are supremely beneficial for hair. These inhibit scalp damage for a clean and nourished scalp.
Hair conditioning
Using a hair conditioner after shampooing is not enough. Until you condition your hair from the roots, there won't be any benefit. Corn oil has natural conditioning properties that help in softening your tresses.
Also Read: Read Egg Oil Benefits For Hair
Corn Oil Application
Here is how to apply corn oil to your hair:
First, warm corn oil a bit and then gently apply it to the strands using your fingers.
Detangle your hair and be gentle with the application.
Massage it on your scalp so that the oil reaches the scalp.
Wear a plastic cap to allow the oil to get soaked up.
You can also wrap a wet warm towel to give hair spa-like benefits. Shampoo your hair after a couple of hours and you'd see the difference in your hair texture yourself. This won't work like magic but you need to be consistent with the application. Be regular and your hair will thank you for that.
Read More Articles in Hair Care