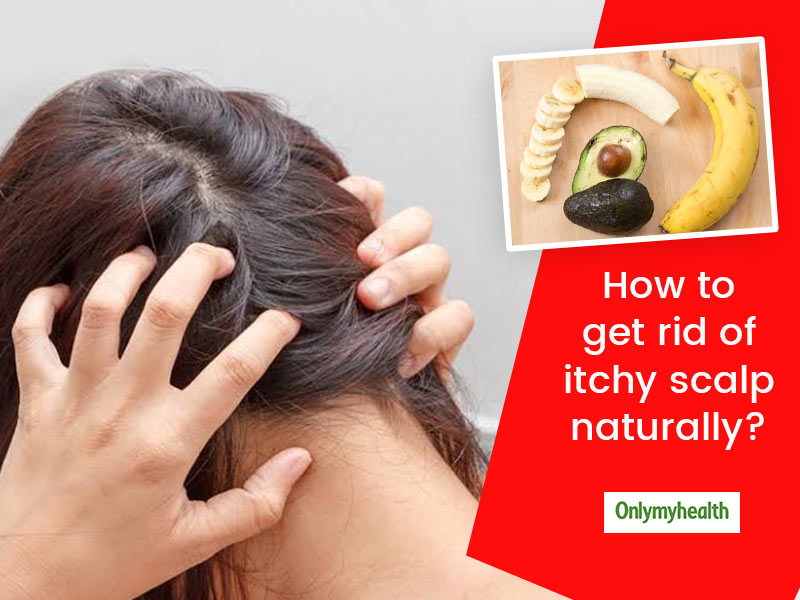 Hair care routine can be difficult to maintain just like giving attention and time to your skin. There are many external environmental factors like heat, winds and harmful toxins in the air that may have an effect on your hair and damage them partially or fully. Moreover, winter season may have an even more negative impact on your hair strands and scalp adversely. You might experience hair care problems like dry hair, itchy or oily scalp, split ends and dandruff with varying symptoms. And, all of these issues can be resolved by using simple ways at home. In fact, scratching your head can affect your scalp conditions. You can fight the problem of scalp itching by using easily available home remedies everyday.
Hair health is very important to maintain and it all depends upon your care and diet as well. Talking about itchy scalp, it is also scalp pruritus, and is a common hair condition. If you use the right products and manage them properly, you might not even face any such issues. Even artificial products, techniques and hair colour can be a danger for your hair and scalp. There are many natural remedies that can help you cope up with such problems. There are many causes behind having an itchy scalp such as dandruff, sweat, stress, seasonal changes and a condition called seborrheic dermatitis. Read further to know how to get rid of itchy scalp naturally and some tips to prevent it.
How to get rid of itchy scalp?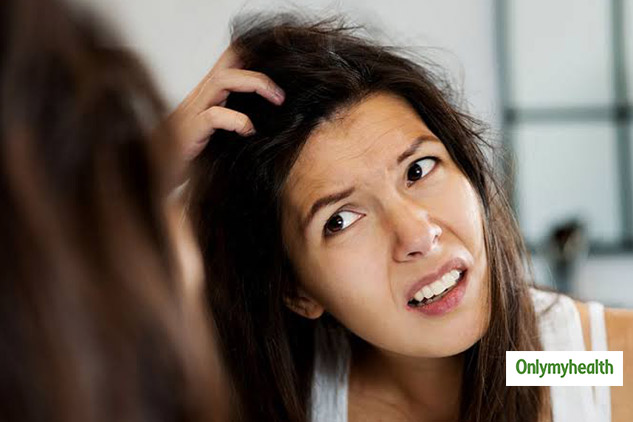 Dry scalp might make you itch a lot and this can even be treated by consuming a nutritious diet as your hair are lacking moisture and nutrients due to various seasonal factors majorly. So, you need to find a solution before it gets irritating, embarrassing in social situations and even infectious. Once you start using some effective natural remedies regularly, many hair problems will start getting resolved along with an itchy scalp. Here are 7 amazing home remedies to get rid of itchy scalp:
1. Avocado and banana
Ingredients:
Steps:
First, mash the piece of avocado and banana
Then, mix both of them together
Make a smooth paste out of it and apply it in each and every strand of your hair, including your scalp
Leave it as it is for atleast 15-20 minutes
Lastly, rinse it off with warm water
How is it useful:
This is one of the most effective and fast home remedies to get rid of dandruff, and further itchy scalp. Avocado and banana can easily be mixed together to make a hair mask and it treats several hair problems. Both fruits can make your hair rich with proteins, nutrients and also bring back the shine and smoothness of your hair. Avocado contains high fatty oil content and is known as a natural hair conditioner, which keeps your scalp moisturised as well. On the other hand, bananas are also used as a home treatment as it has a beneficial mineral called silica, that helps your body to synthesize collagen, resulting in better hair health. They also have antimicrobial properties present in it, that treat flaky and dry scalp in winters.
2. Tea tree oil
Ingredients:
Steps:
Take a few drop of tea tree oil in a small bowl
Apply it on every hair strand and your scalp
Let it stay for a few hours
Then, wash it off with your shampoo and normal water
Do this atleast twice a week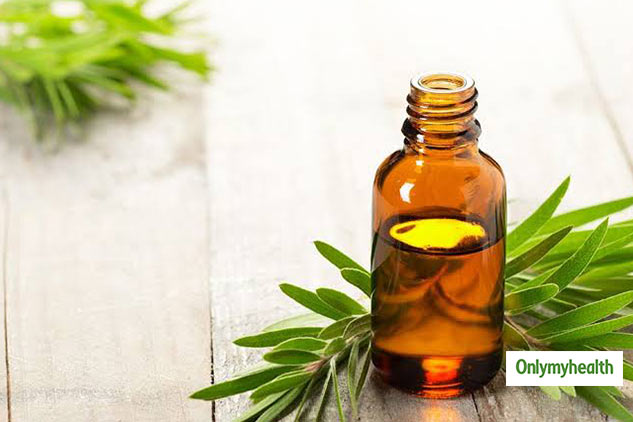 How is it useful:
Tea tree oil comes with a lot of benefits from the melaleuca tree in Australia. It is a multipurpose oil that is useful to treat hair as well as skin conditions. Tea tree oil has antibacterial and antimicrobial properties that help in getting rid of that itchy scalp. In fact, this is an essential oil that ultimately give moisture to your hair and scalp, which can prevent itchiness. So, it is a very effective natural remedy for itchy scalp.
3. Lemon juice and yogurt
Ingredients:
Half lemon
2 tablespoon yogurt
Steps:
Firstly, you have to squeeze half a lemon in a small bowl
Add the yogurt into it and mix them together
Apply it on your head and let it stay for a while
Rinse it off after 15-20 minutes and do this atleast twice or thrice a week
How is it useful:
This natural remedy for hair problems is used by a lot of people as these two ingredients are easily available at home. Yogurt deeply conditions your hair as is known as a natural hair conditioner as it contains lactic acid and helps in scalp exfoliation, treating the problem of itchy scalp. Lemon on the other hand is acidic and therefore alters the pH level of the scalp. This helps in getting rid of the major cause dandruff. This might be a temporary solution but can be very quick and effective.
Also read: Scalp Inflammation Home Remedies: These 5 Signs Of Scalp Inflammation Can Be Treated At Home
4. Onion juice
Ingredients:
Steps:
Take a new juicy onion, don't take one that looks dry
Peel and grate the onion, and squeeze out the juice
If you don't mind the pulp with onion bits on your hair, then don't squeeze, simply use the pulp
Apply the juice or pulp on your scalp using a cotton ball
Leave it stay for 15-20 minutes and then wash it off with a mild shampoo and lukewarm water
How is it useful:
Onion plays a vital role in preventing hair fall, improving hair growth and treating dandruff that mostly bothers you in winters and is a major cause behind itchy scalp. Onion juice contains antioxidants that help in strong hair growth as well. You can use this treatment once every week. Cover your head with a shower cap while you wait, since the pungency of onions may cause your eyes to water.
5. Apple cider vinegar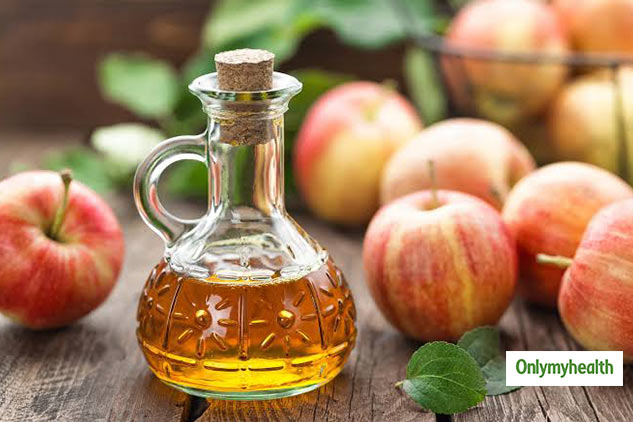 Ingredients:
Apple cider vinegar
Steps:
Take apple cider vinegar in a bowl
Apply it on your scalp and hair
Leave it for about 15-20 minutes and then wash using cold water and then dry
How is it useful:
Apple cider vinegar is one of the most common natural ways that is used for hair, beauty care and for skin problems as well. It contains anti inflammatory properties that help in easing itching on the scalp. You can also mix the apple cider vinegar with yogurt to apply on your head. You can also try diluting apple cider vinegar in warm water and using it as normal water after shampooing to treat dandruff and an itchy scalp.
Also read: From Heart Problems to Itchy Scalp, Curd is the Solution for your Health Woes
6. Baking soda
Ingredients:
Two tablespoon baking soda
Water
Small bowl
Steps:
Take two tablespoons of baking soda in a small bowl
Then, add a little water to make a thick paste
Apply it on your scalp with a brush or using your fingers
Leave it on for 15 minutes
Then, wash it off with a mild shampoo and lukewarm water
Try is once a week for three weeks, and not more than that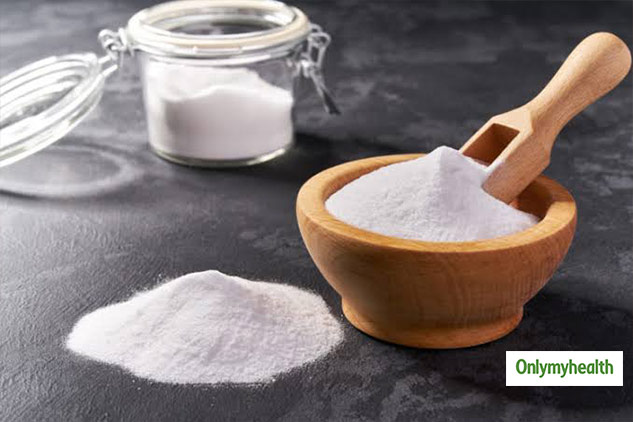 How is it useful:
Baking soda has beneficial properties that can help in providing relief from both excessive hair fall and itchy scalp. Basically, it contains antifungal and antibacterial properties, which kill the microbes causing infections in the scalp. It also balances the pH levels of the scalp and soothes the scalp. So, just like lemon juice, this can be used temporary but should not be followed regularly.
Tips to prevent itchy scalp
An individual also needs to know the factors behind having an itchy scalp. Once you treat the underlying cause, itchy scalp will not be a problem anymore. Even before trying out these remedies, you can try certain precautionary measures for the itchiness. You need to give your hair regular natural treatments and prevent all the problems like dandruff. Therefore, here are some simple tips to prevent itchy scalp:
Maintain a shampoo schedule
Keep oiling your hair after every few days
Reduce stress for hair health
Drink enough water
Take a nutritious diet
So, these were some natural remedies for itchy scalp and tips to prevent it. You can use these methods easily at home. You can contact hair experts to take advice about using any home therapies or for any specific treatment for your scalp. Itchy scalp can often lead to sores, so you need to contact a professional or take care of your hair as soon as you experience persistent itching, before the condition worsens.
Read more articles on Hair care