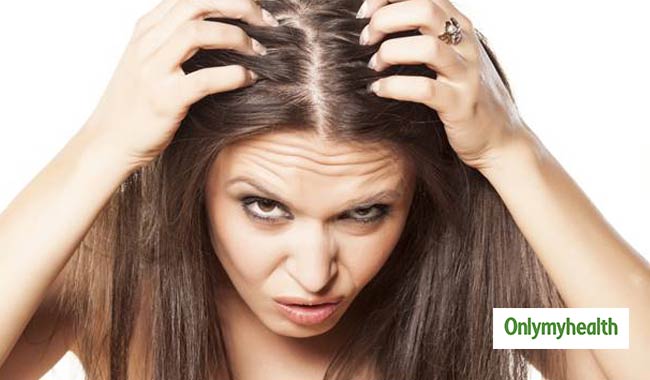 There are many things you can do to slow or stop hair loss. But what to do depends on the reason why you're losing your hair. Some situations, like hair loss after pregnancy (telogen effluvium), may resolve on their own. And remember that ev
Stress is one of the most common terms used and heard from literally every person. Stress is a feeling of emotional or psychological tension. Stress is usually felt due to the body's reaction to a challenge or some other form of pressure. Stress in a positive way can be helpful in times of danger or to meet deadlines. Stress has a significant negative impact not just on your hair but also to the body and other organs.
Chronic stress leads to hair fall in the form of hair thinning and breakage of hair from the follicle.
Every individual takes their stress level to various degrees and this can cause major harm to your hair.
Stress can be either emotional stress or physical stress.
Any type of stressful situations can trigger: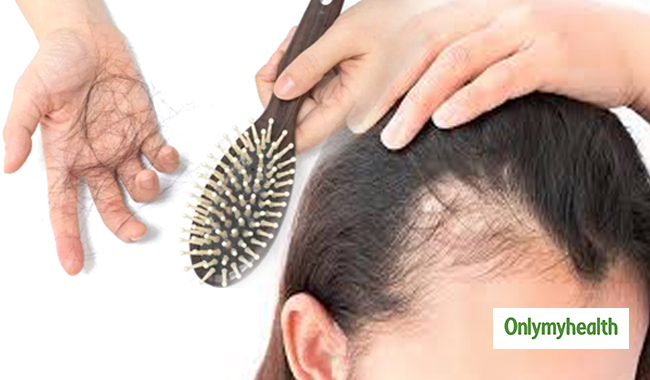 hair loss
including pregnancy
injury
chronic illness
financial concerns
relationship issues
poor nutrition
surgery
medications such as antidepressants, and even jet lag.
Hair loss due to stress depends on the type and intensity of stress taken by an individual.
However, hair loss due to stress is not permanent and can easily be controlled.
Along with stress, anxiety is also one of the reasons which can lead to hair fall.
Both stress and anxiety are temporary factors which cause hair fall but the rate of re-growth varies from individual to individual.
Hair loss due to stress and anxiety does not cause permanent damage to your hair follicles.
Managing stress levels and anxiety issues and taking good care of your health can help restore the normal hair growth rate.
Dr. Apoorva Shah shares some tips on how to beat the stress out of your hair!
Also Read: Here Is How Sesame Oil Can Treat All Your Hair Woes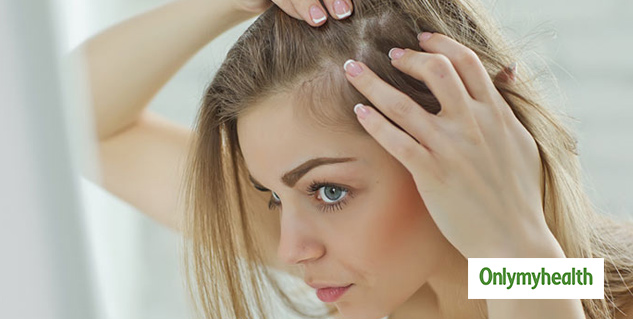 Stress and Hair fall are temporary problems in your life. The earlier you get your stress levels under control, the sooner you can fix your hair fall problems.
Wash the hair regularly with mild shampoos to keep your scalp clean. Also, use anti-dandruff shampoo at least twice a week.
Take a break from work or if anything stressful is happening in personal life as it is important to take a step back to recharge and
Massage your head with oil as it will give your scalp the much-needed relaxation and soothing effect and will also help in keeping your hair healthy and strong.
Activities which relaxes your body should be undertaken such as yoga, meditation, listening to good music or even a walk at the park or beach could help control stress and anxiety levels.
Hair loss is of the signs which indicate that stress has taken a toll on your system. It indicates that stress has gone beyond control in your body. It is nearly impossible to live a stress-free life in today's times but one can always try to control stress and anxiety levels.
Modification in: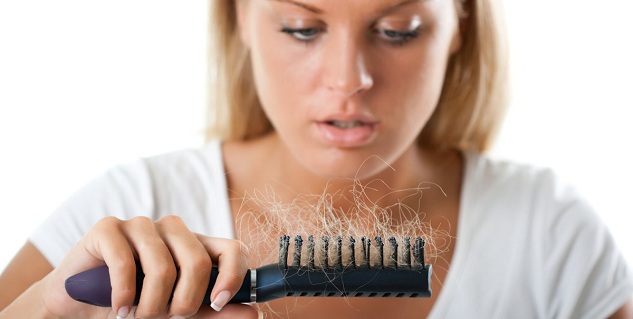 your lifestyle
your outlook
perspective towards things, events and people around you
will help you to a great extent. In case if you are stressed, and you spot visible chunk of hair fall, relax and contact your hair doctor at the earliest possible.
(With inputs from Dr Apoorva Shah, Pioneer of Trichology in India and founder of RichFeel)
Read more on Hair Care