Hairfall, split ends, dull hair and premature greying have become the most common issues amongst people these days. Curing all these hair problems can be extremely challenging and most of us rush to get products that are advertised to immediately resolve these issues that are loaded with chemicals and other toxic agents. Instead of going all out for harmful chemical treatments you can always try some natural home remedies to treat your hair. Here we have got 2 home remedies to solve all your hair care vows using henna powder and indigo powder. Read along to know what benefits these magical powders have and how they can help you to get rid of all your hair problems.
Henna Powder
One of the most popular beauty ingredients which is extracted from an ancient medicinal plant, henna has been used for dying hairs by Indians since ages. An ingredient which has been a part of your grandma's hair care routine, henna comes with many benefits and can do wonders to your hair. From reducing hair fall to controlling itchiness and from nourishing scalp to preventing dandruff, henna can do it all. Let us take a deep dive into the benefits that henna has and the wonders it can do to your pretty mane.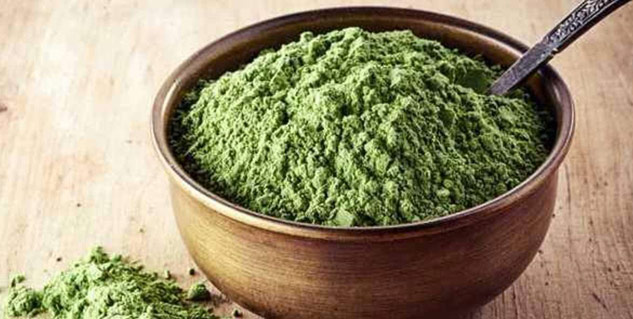 Image Credits- Femina
Also Read: Henna Oil for Hair Care: Make Henna Oil At Home For Long, Strong and Shiny Hair
Boosts hair Growth- Not just crubbing hair fall but henna can also help you with the growth of new and healthy hair strands. Henna is known to promote hair growth exponentially as essential oil made up with henna powder can help with rapid hair growth.
Makes your hair lustrous- Well if you are someone wanting to get those shiny, silky and lustrous locks then add some henna powder to your hair care routine and let the magic happen. The presence of tannins in the henna powder binds the hair together and penetrates through the cortex of the hair which minimizes the damage and provides you with lustrous hair.
Prevents Dandruff- By removing the excess grease along with dust, pollutant and dirt from your scampi, henna helps you to get rid of dandruff. Not just curing dandruff but with a regular use of henna one can also prevent this issue for life.
Reduces hair fall- The pain of looking at your hair falling with every brush stroke, hair wash and even while in an oiling session is real and unexplainable. Henna is a magical hair ingredient that can help you to reduce hair fall by improving the follicle health and can also prevent hair thinning.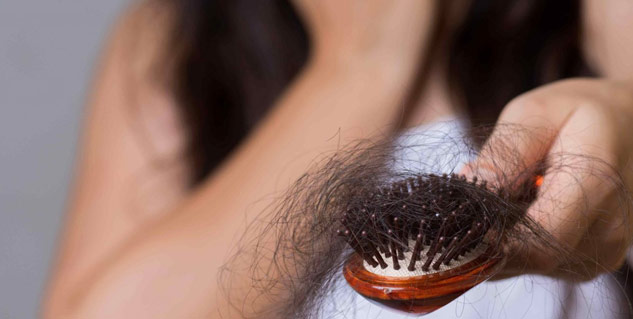 Image Credits- Bajaj Finserv Health
Nourishes the scalp- A medicinal plant powder that comes with nourishing properties, henna can actually help you to turn your unhealthy and damaged strands into soft and healthy locks.
Relieves Itchy scalp- The benefits of henna are not just confined till preventing dandruff and making your hair look lustrous but it can also help you to get rid of problems like itchy scalp. Due to its antimicrobial and antifungal properties, it helps to soothe the scalp and controls itchiness.
Natural Hair Dye- One of the most popular uses of henna, due to which it has been used by women all over the country. A chemical free hair color that will cover your greys and nourish your strands at the same time.
How to use henna for healthy hair
As by now you are well versed with the benefits that henna powder has for your hair and the way in which it can transform your damaged and dry hair into a healthy looking shiny mane. Let us have a closer look at how we can use henna powder to get healthy hair.
Ingredients
½ cup henna powder
½ cup warm water
Coconut oil
Shower cap
Hair coloring brush
Gloves
Method
Take a bowl and add henna powder and water to it.
Mix it well till you get a thick and smooth paste.
Apply some coconut oil to your hairline, ears and neck to prevent the henna color getting on these places.
Apply this henna mix with the help of an applicator from your roots till the end.
Cover your head with the help of a shower cap and let it sit for a couple of hours.
Rinse it off with your regular shampoo and air dry your hair afterwards.
Indigo Powder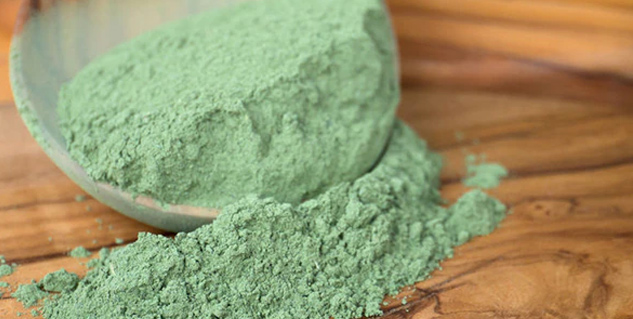 Image Credits- istock
Referred to as 'blue gold' an organic dye which was formerly used to dye textiles, indigo powder is derived by grinding the indigofera plant. Prepared by soaking the indigo plant in water overnight and then sun drying the mixture in order to attain the fine blue powder, the process of preparing indigo powder might be quite simple but the results are really fascinating. Let's read a little further to know about all the benefits that this natural dye has for your hair.
Prevents Scalp infection- A plant powder that not just prevents scalp infection but can also be helpful to treat any kind of fungal infection on the scalp.
Prevents dandruff- Indigo powder has been proven to get rid of dandruff and if used regularly it can also help to prevent dandruff in the long run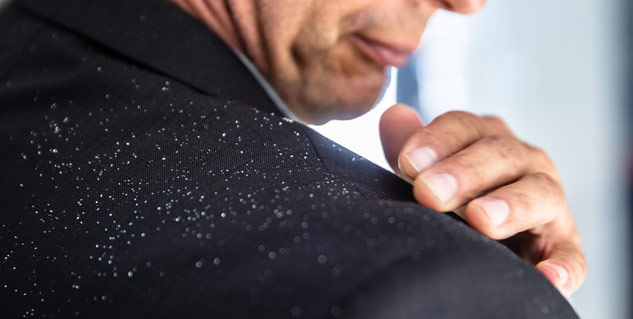 Image Credits- The Mannual
Also Read: 9 Kitchen Remedies To Get Rid Of Dandruff
Natural Conditioner- A good news for those of you who have dry and damaged hair, indigo powder can surely be your best friend. As it works as a natural conditioner, indigo powder helps to provide you with soft and nourished hair over regular application.
Hair dye- A natural hair dye which is free from any kinds of harmful chemicals like ammonia, indigo powder helps to cover greys and nourish your hair.
How to use indigo for healthy hair
As we have read all about the origin, extraction process and the benefits of the blue gold, let us quickly learn a simple and hassle free way in which you can use this plant powder to get nourished hair.
Ingredients
200 gms of indigo powder
Warm water
Gloves
Hair coloring brush
Shower cap
Method
Take out your indigo powder in a bowl and add some water to it.
Mix it well in order to prepare a smooth paste.
Apply this paste all over your hair from roots till end.
Tie your hair in a bun and cover with a shower cap.
Let this mixture sit on your hair for about 45 minutes and then rinse it off with water.
Shampoo your hair the next day with your regular shampoo and there you go.
Try out these simple and easy DIY home remedies to get long and luscious hair with less hair fall and get rid of all your hair problems. Make sure that you take a patch test to see if you are allergic to any of the ingredients used for these DIYs.
Read More articles in Hair Care