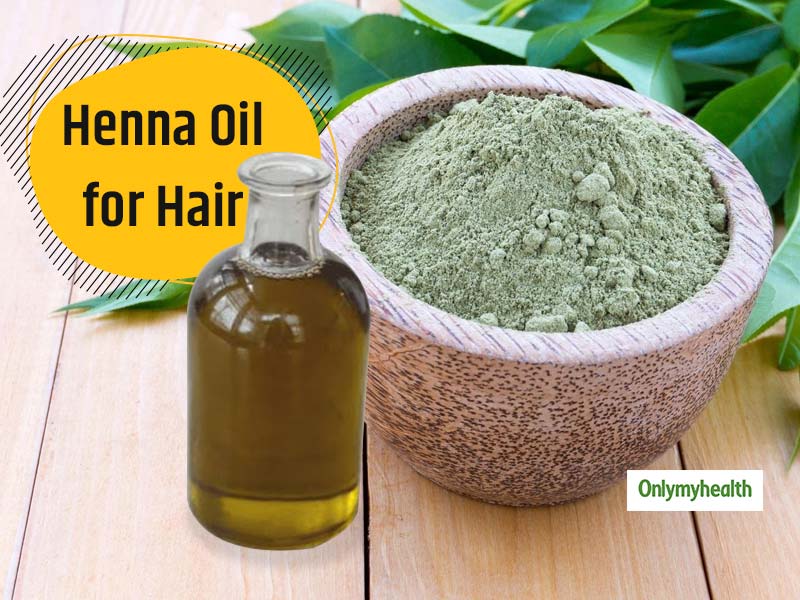 Long, strong and shiny tresses are every woman's dream. Hair length isn't the only thing that matters but strength and shine are equally important for healthy hair. If you always longed for naturally long hair but never achieved them, we have a secret to share with you. Do you know about henna or Mehendi? These green leaves are used by women to color their gray hair and give a natural shine to them. However, the process is too tedious and not everybody has that much time to devote to a henna session. Also, bearing the smell of henna is not everyone's cup of tea. If you are on the same boat, try Henna Oil. This is available in the market but you can also make henna oil at home to avoid the extra cost. Without further ado let us DIY henna hair oil for hair growth.
How To Make Henna Oil?
If you have a henna tree nearby your place, pluck some leaves from it. If not, you can also use readymade henna powder to make henna hair oil for hair growth. Along with henna, you also need coconut oil and an empty container to keep the oil.
After you are done collecting all the required things, follow these steps to make henna oil at home.
If you are going to make henna oil from henna leaves, then first wash the leaves thoroughly.
Now soak the leaves in lukewarm water for 5-10 minutes. Now grind them in a blender.
Make a thick paste. You can also add some water if required to bind the paste.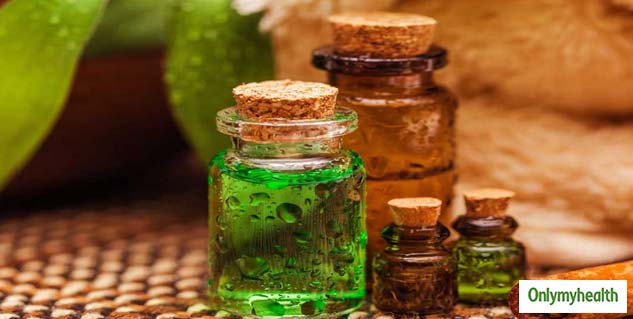 The consistency of the paste should be such that you can make small balls out of it.
If you are using henna powder then add light water to it to make a paste and then make balls.
After you are done making balls keep them aside to dry.
When the shells are slightly dry, add coconut oil in a pan.
Now add henna balls to this oil and cook them in the oil.
When the oil starts changing color, turn off the gas and transfer it in a bowl.
When it cools down, then with the help of a sieve, strain the oil separately and store it in a container.
Your homemade henna oil is ready.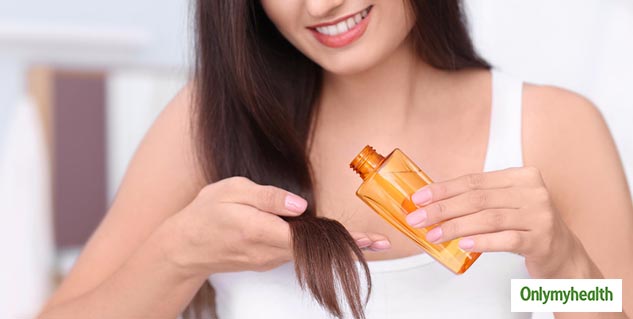 How to use Henna Oil
Before shower, apply this oil well on your hair and scalp and massage for 10 minutes.
After this, you should keep the oil in the hair for at least 2-3 hours and then wash the hair with a mild shampoo later.
If you want, you can also apply the oil by lightly heating it.
Men, who use hair gels daily should also use henna hair oil to reverse the damage caused by hair gels.
Also Read: Dos and Donts Of Hair Oiling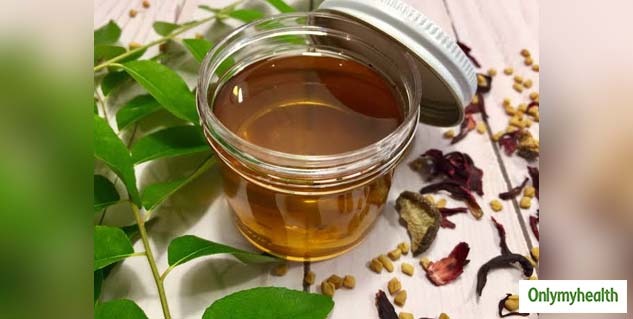 Benefits of Henna Hair Oil
Henna oil helps you get shiny, long and strong hair by detoxifying your hair. If you use this oil regularly, you will get many benefits. Some of the advantages are:
Henna oil promotes the growth of your hair.
Rosemary oil can make your scalp and follicles healthy.
This prevents your hair from falling out and relieves the dandruff problem.
This oil helps in deep conditioning your hair.
The use of this oil helps to eliminate itching, ringworm and all other problems in your scalp as this oil has anti-bacterial and anti-fungal properties.
Read More in Hair Care