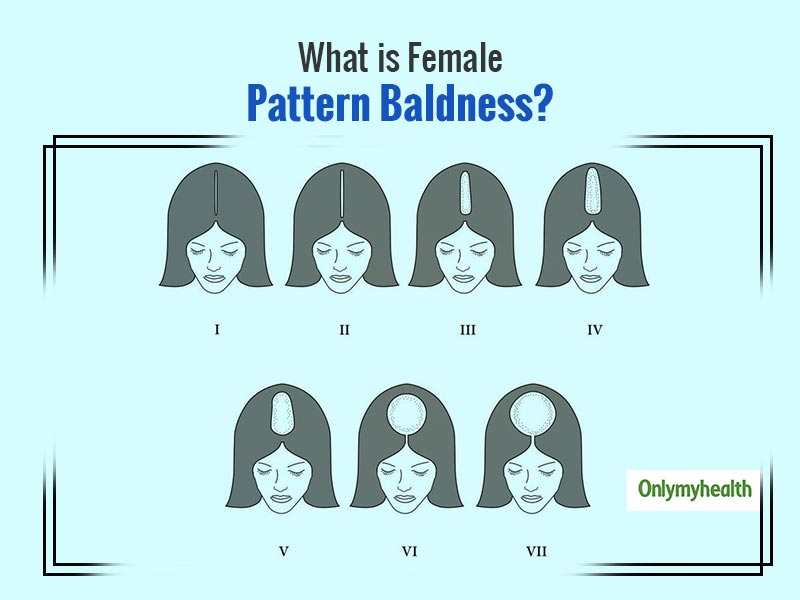 There are different types of hair loss which can affect women and it's important to differentiate between these as the management can differ. Every one of us is born with a fixed number of hair follicles. Shedding of 80-100 hair per day is normal but more than this is abnormal and needs to be assessed. Dr Deepak Vohra, Consultant, Dermatology, Fortis Flt Lt Rajan Dhall Hospital, Vasant Kunj answers some questions asked by the editorial team of Onlymyhealth.
What is Female Pattern Baldness?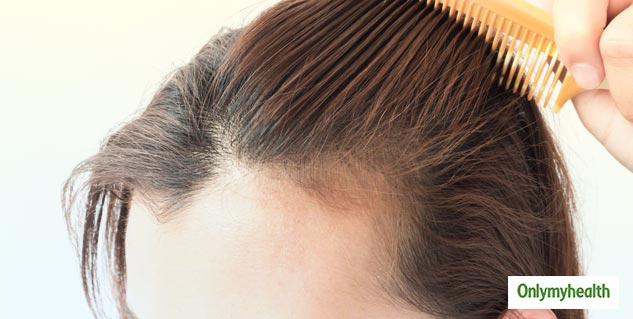 A hair shedding scale can be used to assess the hair loss and the response to treatment. Female pattern baldness is a distinct type of progressive hair loss in women. It can affect any women after puberty and by the age of 50 years around 40 % of women are affected by FPHL. In affected females, there is diffuse thinning and increased shedding of the scalp hair.
Also Read: Doing Over Time In The Office frequently May Make You Bald
What causes Female Pattern Hair Loss?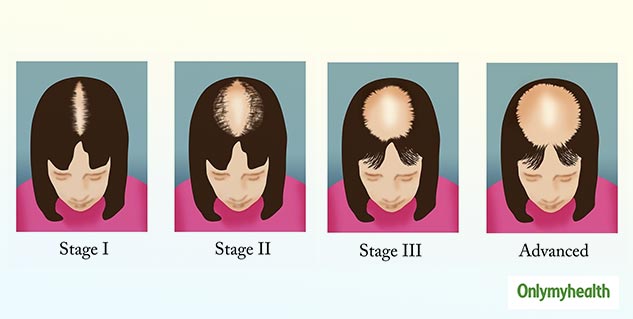 FPHL is caused by a combination of genetic and hormonal influences. But it has also been seen that some women do not have any family history of baldness. There is the sensitivity of the hair follicles to the normal circulating androgen hormones, but this does not mean that there is an underlying hormonal abnormality or excess of hormones. Majority of women have a normal hormonal profile. Routine hormonal testing is not required but your doctor may recommend hormonal testing if there are other signs of androgen/hormone excess like increased facial hair, acne, irregular periods, PCOS (polycystic ovarian syndrome) or on case to case basis. Changes in the diet do not cause FPHL.
Also Read: Safe & Effective Mesotherapy Hair Treatment For Thicker and Stronger Hair
What happens in Female Pattern Hair Loss?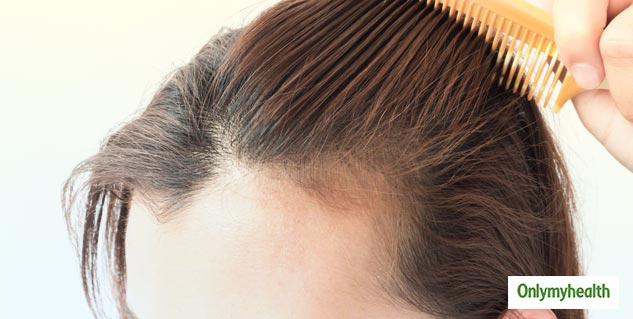 In FPHL, the hair follicles progressively become shorter in length and smaller in diameter which causes thinning of the hair and eventually hair loss. Women affected by FPHL have diffuse thinning of the scalp hair and widening of the central parting. The hairline at the front of the scalp remains normal but there could be thinning of hair at the front of the scalp also. Some women may experience periods of increased hair thinning and shedding followed by periods of stability but over the years it progresses, and hair volume and density gradually decrease on the scalp.
Also Read: Tips To Fix Oily and Sticky Hair In Winter
What are the treatment options?
The main aim of the treatment is to slow down the progression of hair thinning and hair loss. Long term treatment is necessary to assess and maintain the benefits and the results are variable. Therefore, one should be committed and have realistic expectations from the treatment.
Treatment options include topical and oral medications. Low-level laser therapy and platelet-rich plasma can also be considered in selected cases. Other options include cosmetic camouflage like wigs, hairpieces, hair bulking powder or spray preparations containing synthetic fibres and surgical treatment like hair transplantation.
You must seek advice from your doctor because every patient needs to be assessed and patient circumstances might differ which may alter the advice and course of the treatment.
Read More on Hair Care