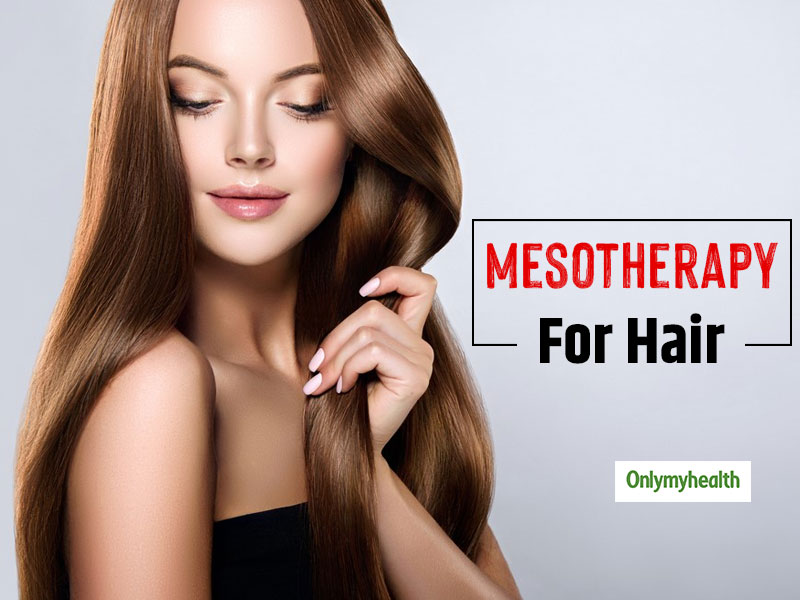 In some people, hair loss and breakage starts at a very young age. The weakening of hair follicles is usually the cause of hair fall. If your body is lacking essential nutrients, then your hair will gradually fall and may even lead to baldness. If you are tired of using all sorts of hair care products such as shampoos, conditioners, oils, serums, medicines, etc. try mesotherapy treatment. This is a safe medical treatment that's done by professionals. It helps in reviving hair health to regain thick, strong and bouncy hair.
As per Dr. Manoj Johar, Director, Aesthetics and Reconstructive Surgery, Max Super Speciality Hospital, Patparganj, "Mesotherapy is one sort of option available which should be used intelligently. It is not a whole and sole treatment by itself but it can fit into a larger plan. It does help in premature aging symptoms including hair loss, balding, etc. It can be considered as a possible solution to the problem but the results vary from person to person."
Hair Loss Symptoms and Causes
Lack of nutrients in the body is the cause of hair loss in most people. Along with our body parts, hair also needs essential nutrients to maintain their health. Many times due to poor diet and bad environment or climatic conditions, your hair does not get nutrients that they need. This weakens them from the roots and causes breakage. Apart from this, sometimes poor hair health happens due to genetic reasons. Thus treatments like mesotherapy are seen as one of the safe and effective ways to get thicker hair.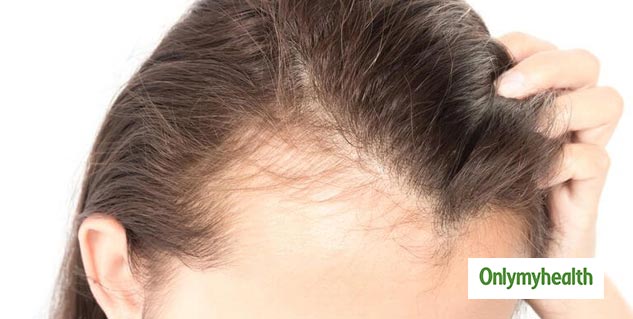 What is mesotherapy?
Mesotherapy is a type of hair treatment, which can easily make the hair strong, dense and beautiful. In mesotherapy for hair growth, the first step is to find out what elements in your body are causing hair loss. After that, all those nutrients are injected into your hair by injection or other means, which gives essential elements to the hair. This improves hair growth and strengthens them from the roots. After mesotherapy, your hair becomes more dense and beautiful.
Also Read: Hair Smoothening Vs Hair Rebonding: Know The Difference
How is mesotherapy carried?
Here's is a youtube video where Dr. Niketa Sonavane is explaining the ins and outs of mesotherapy for hair.
During mesotherapy, the supplements required for hair growth, such as vitamin D-3, minerals, antioxidants, etc., are injected into the hair by a small injection.
In addition to these injections, Supplements can also be added to the hair with a mesogen or a derma roller. This helps the hair to get the nutrients that are low in your body. As these nutrients reach the roots of the hair, they promote hair growth.
This treatment takes place over several sessions, so you may have to go to the doctor several times at short intervals. But experts say that this is successful treatment and good results have been seen in people.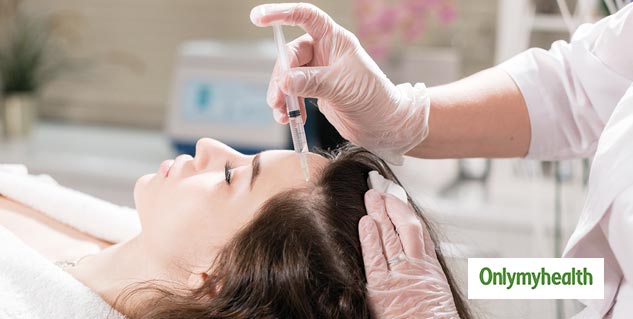 Also Read: Know The Reality Of Hair Transplantation By Doctor
Are there any side effects of Mesotherapy?
Mesotherapy is generally considered safe. If you go to a trained practitioner, there is no risk of any side effects. But in some situations, you may have some minor problems, such as-
dizziness
Pain
Feeling prickled
Scalp swelling
Itchy head
Scalp redness
Injection site bulge
Darker skin marks, which usually last 8–10 days.
Read more on Hair Care