Overtime may risk you to baldness over time. This study has found that men who work for 52 hours or more developed alopecia.
If you think doing overtime only gives stress and sleepless nights, you are wrong. Overtime can also make you bald. Spending long hours at the office increases the risk of baldness by 200%. This is caused due to over-stressing as it damages their hair follicles which trigger alopecia. This is why men after 25 start to lose their hair.
This study was conducted by a group of South Korean scientists where the studied around 13,000 men aged between 25 and 59. Researchers divided participants into three groups: Normal employees who worked for 40 hours in seven days, long employees who worked for 52 hours and much longer employees who over-worked for more than 52 hours a week. who were at their desks for over 52 hours across seven days.
According to their research, men below 40 years who worked for a minimum fo 52 hours a week developed Alopecia while their colleagues who worked less didn't face any such situation. In order to meet deadlines and climb the ladder of success, people often mess their work-life balance which takes a toll on their health too. Due to stress and pressure, their hair enters the catagen phase which affects their hair health and ultimately they lose their hair.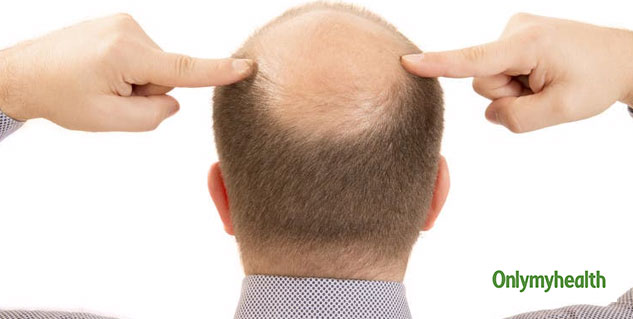 Also Read: Grandma Myths Debunked On Ginger And Baldness: Ginger For Natural Hair Growth
"The results of this study demonstrate long working hours is significantly associated with the increased development of alopecia in male workers," said senior researcher Dr. Kyung-Hun Son.
"Furthermore, the strength of association increased linearly as work time got longer. Limitation of working hours in order to prevent alopecia development may be more necessary from younger workers, such as those in the twenties and thirties, at which hair loss symptoms start to appear," she added.
Also Read: Eating Tomatoes Daily Can Boost Male Fertility By Increasing Sperm Count: Study
The researchers from Sungkyunkwan University. South Korea studied more than 13,000 men. This study is first of its kind which linked baldness to overtime. However, women weren't included in this study. Therefore, it is unclear if this theory is the same for women or not.
Read more on Latest Health News