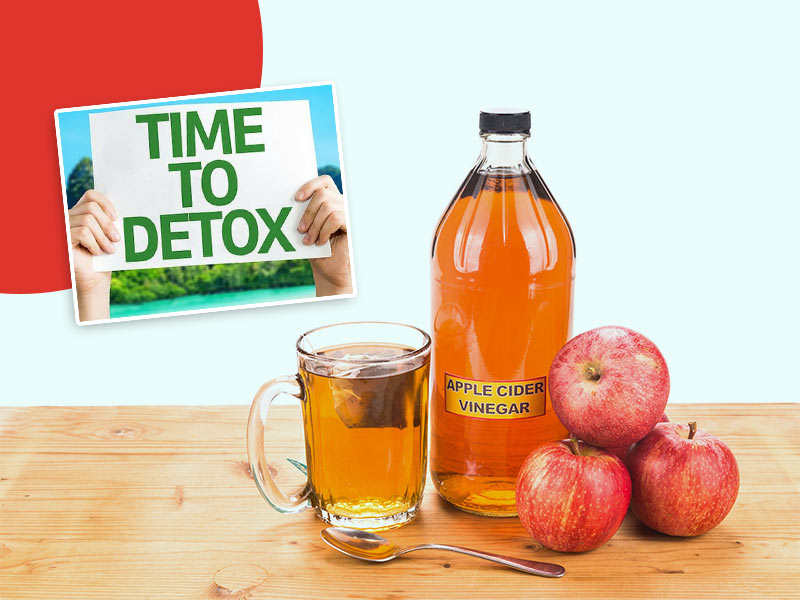 Flushing out toxins helps reset the gut health. It is of course the kidney and liver's function to detox the body. However additional support in terms of "detox" diets has become a fad. Although there is no concrete research to suggest that apple cider removes toxins or "cleanses" the body it remains a popular method to lose weight and balance gut enzymes. Simply speaking, the apple cider detox involves consuming apple cider vinegar in a particular way and dose to help with improving digestion, immune system, weight loss, and adding good bacteria to the gut. This is an easy and dependable solution for balancing gut enzymes. Let us, in this article, find out just how Apple Cider Detox works and how you can make it a part of your health routine.
Benefits Of Apple Cider Detox
Detoxification is the removal of harmful toxins that build up in the body due to our day to day activities. Beforehand, we clarify that there is no scientific backup that supports the claim that apple cider vinegar is effective in detoxification. But according to experts, apple cider vinegar works wonders when we talk about toxins that are essential to be flushed out from the liver. You can try fatty liver diet alongside. Toxins create obstructions to the liver and don't let it work properly. Therefore, these dangerous toxins should be removed from the body. Here are some expected benefits of apple cider detoxification: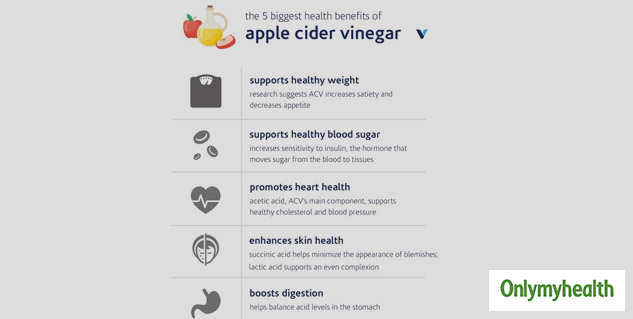 Eliminates toxins from the body
Boosts immune system
Gives a dose of beneficial enzymes to the body
Increases the concentration of good bacteria
Helps maintain pH level in the body
Aids weight management
Improves digestion
Reduces appetite to prevent unnecessary munching
May control cholesterol and type-2 diabetes
What is the ideal dosage of apple cider vinegar for detoxification?
We asked Swati Bathwal, renowned Dietitian and Diabetes Educator about how much apple cider vinegar should be consumed for liver cleansing or detoxification process. According to her, an adult can have 1-2 tablespoons of ACV a day. You can space out the dosages. 1 teaspoon in the morning, one teaspoon in the afternoon and one teaspoon of ACV in the evening.
However, she also emphasized these points:
Always store apple cider vinegar in a glass bottle.
Check for 'Mother' written on the label. This is unfiltered ACV which is loaded with probiotics.
Also Read: Ayurveda and Liver Health, Here Are Some Ayurvedic Herbs and Remedies For Liver Problems
Step-By-Step Process for Apple Cider Vinegar Detox
STEP 1: Take 2 teaspoons of apple cider vinegar and mix it with approximately 9 ml of water. Now drink this solution first thing in the morning. If you don't like its taste, you can add honey to this mixture.
STEP 2: Once you have consumed the mixture, wait for an hour. Eat fresh fruit or vegetables preferably, organic as they don't contain any toxins. Consumption of organic fruits and vegetables boost the detox process and supply much-needed minerals and nutrients.
STEP 3: Now, add 1 to 2 tsp. of apple cider vinegar in approximately 9ml of water and drink it an hour before lunch.
STEP 4: Your lunch should consist of plenty of fresh fruits and vegetables. Include a salad with fresh lettuce, carrots, tomatoes, and cucumber.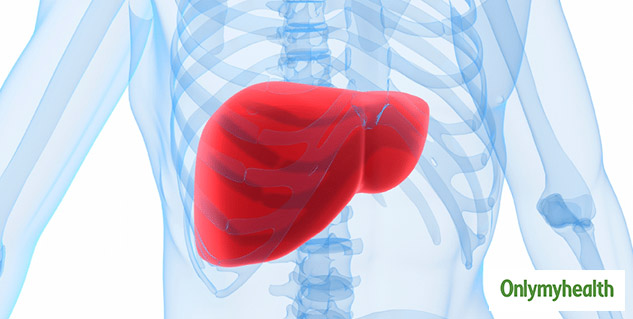 STEP 5: Again prepare the solution by adding 1 to 2 tsp. of apple cider vinegar in approximately 9ml of water and drink this mixture an hour before supper.
STEP 6: Have fresh fruits and vegetables at supper along with whole-grain pasta or bread and cheese. Continue your detox for several days, if desired.
Also Read: Take Apple Cider Vinegar Bath To Fight Infections, Read Other Benefits
Who should not try apple cider detox?
While it provides an array of benefits, there are some restrictions on its consumption. Here is a list of people who should not try this apple cider detox: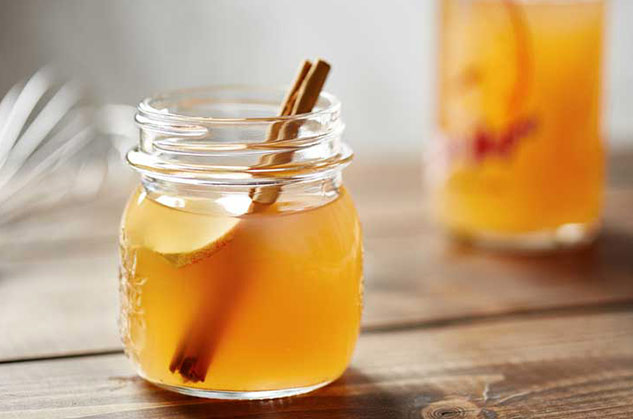 Pregnant women shall have apple cider vinegar after consulting their doctor. Generally, they have not advised this detoxification.
People who are on medication should not try this detox plan.
People who have stomach issues or gastric issues are not advised to consume this on an empty stomach. ACV is acidic in nature.
If you have recently got dental surgery, avoid consuming ACV as it can cause tooth enamel erosion.
Conclusion
Apple cider detox is a great way to cleanse the liver and flush out impurities from the body. People who are aiming at a healthy stomach & digestion must try this. However, take note of the dosage recommended by the dietitian. It would prevent health concerns caused due to overconsumption of apple cider vinegar.
Read More Articles in Healthy Diet