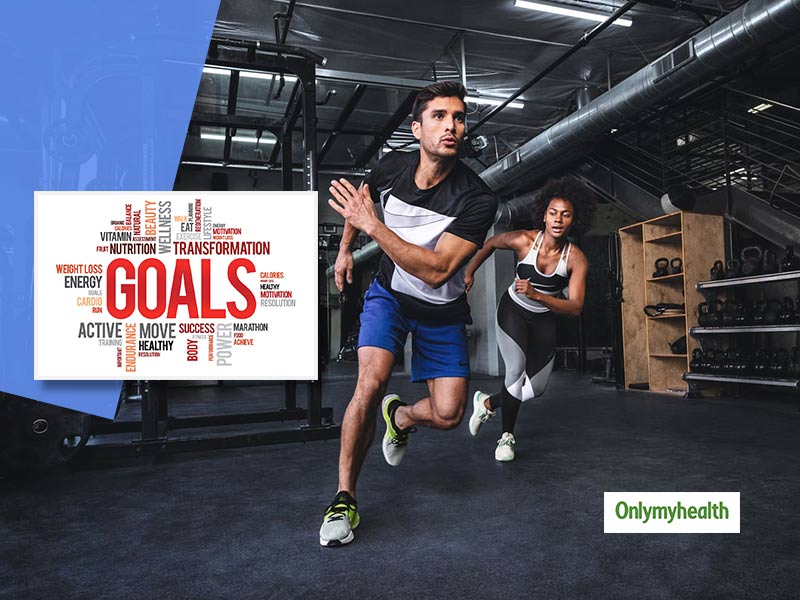 Spring break fitness and workout challenge: It's the beginning of March and the spring season! And since you are looking to move over to a healthier and fitter lifestyle, all you need is a planning exercise of any type that helps you shed those unwanted pounds and promote one's overall well-being. However, at the time, it gets difficult to stick to your fitness goals due to our hectic lifestyle. Well, we are here for you. Now that your focus is on your fitness, goals, and achievements and you are committed to achieving a healthier and leaner body, you can follow the below tips by Meenakshi Mohanty (Fitness Expert) to boost your 2021 spring season fitness resolution.
Pick a new activity and stick to it
Every New Year brings new opportunities and expectations. When it comes to fitness, everyone's journey is different, and we should engage in activities that interest us. It's time to try something we always wanted to do or something we heard off; either way, choose an activity you are passionate about and stick to it. It could range from Zumba to circuits and everything in between. Every new move brings a unique learning experience, therefore learn to embrace these experience and have fun.
Also Read: Weight Loss True Story: Kiran Dembla, A Mother Of 2, Bodybuilding Champion And An Inspiration For Many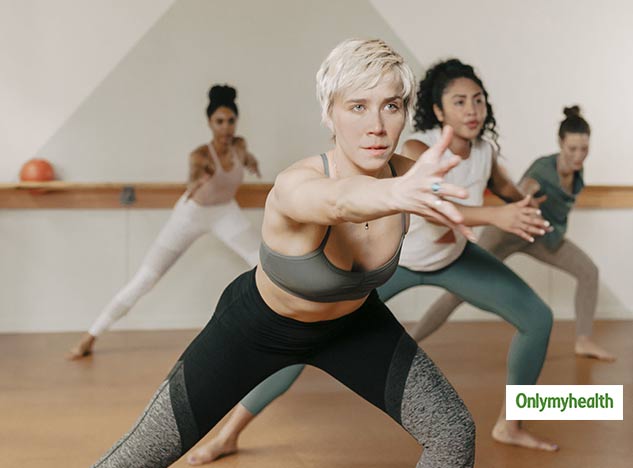 Identify the obstacles along the way
Many things in life can come in the way of your fitness goals, like you may fall sick, get busy at work or just maybe unmotivated, but that should not stop you. It becomes necessary to recognise these obstacles in advance and find ways to work around them. E.g., you have a busy work life or have struggled with making time in the past, then plan around it from the beginning. Prepare healthy meals at the weekend, or find a quick but effective workout, that you can fit in between other commitments.
Keep track of your progress
Everyone's body type is different and reacts to various food and exercises differently; therefore, it can take some weeks before noticing any difference, but you should not lose motivation. Remember to track your fitness progress and note each small success made toward reaching the larger goal. Switch up your routines and try a different approach if you do not see results. They are many ways to keep track of your progress, and you have to find the one that works best for you.
Also Read: Fitness Plan for Women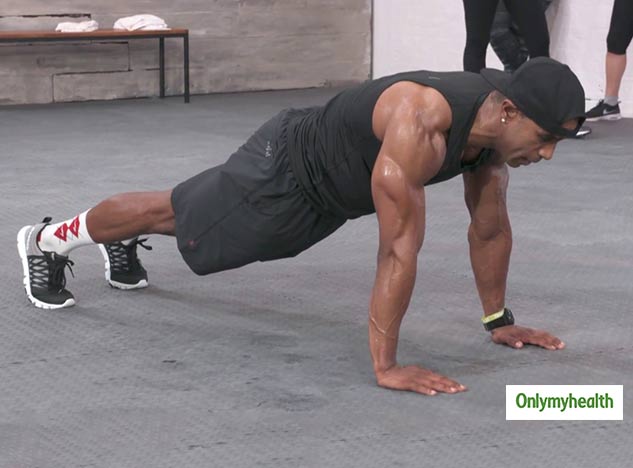 Set goals: How to set achievable goals for yourself?
It is a great time to set some goals for yourself, both short term and long term goals. You can start by simply selecting a dream of going to the gym at least three times per week. Your long-term goal may be to lose around 10 kgs in six months. Make sure to write down your plans and to review them as you progress. Also, note that your goals should be practical and something you can commit to, else you are only placing yourself up for frustration, so set achievable goals.
Also Read: Bhumi Pednekar: The Inspirational Diet and Workout Secrets Of The Actress
Create a realistic plan
No one gets your body better than you, so it is important to stay practical and choose doable workout routines. Do you need to understand things like how exercise will fit into your lifestyle? When will you work out? Where will you work out? Etc. It is essential to find out what drives you and what gives you that adrenaline rush and accordingly divulge into creating and executing a plan that helps you reach your fitness goal.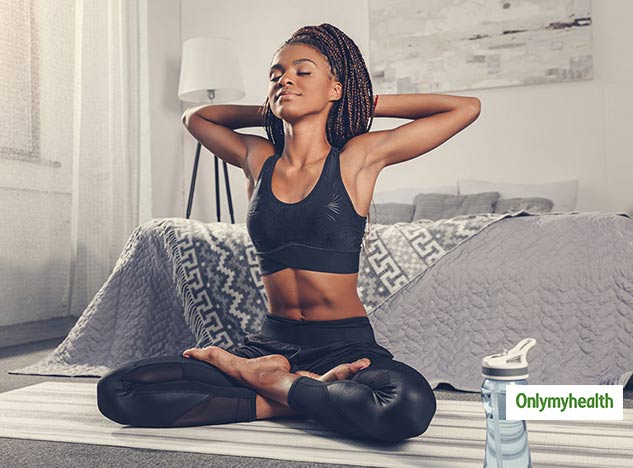 Reward yourself
Once in a while, you should reward yourself, especially after achieving some important fitness milestone. However, it does not need to be food-related necessarily. It can be shopping, a well-deserved nap or a movie with friends. Do something that you enjoy and drives you to succeed.
Also Read: Tiger Shroff's Special Diet Plan: Here's How The Baaghi 3 Actor Lost 6% Of His Body Fat
Takeaway Tip By Fitness Expert: In the end, remember to listen to your body, surrounding yourself with a positive support system, eat healthily and get enough sleep.
What does it mean to improve one's overall health?
According to Arjun Ananth, Wholetime Director & CEO at Medall, "it starts with an improved understanding of one's body, mind and physiology. One can maintain a healthy lifestyle altogether by being more mindful of the body and mind, feeding them the right sources of nutrition, engaging in physical activity, healthy social engagement and reducing or avoiding stressful stimuli throughout the day."
Also Read: Planning To Create A Perfect Date At Home? Here Are Things You Can Do
A lot has changed in the year 2020! And primarily, it is due to the elimination of healthy social engagement due to the pandemic and an increase in work hours (required productivity levels) because we were all required to work from home. This has led to the process of transcending your stress into the comfort of your homes, inevitably allowing for more room for stress and anxiety in your comfort zones and mental headspace. Additionally, those who do not maintain adequate activity levels through simple home-workouts or walks/jogs/runs in and around the neighbourhood have been more subjected to a sedentary lifestyle. This can ultimately take a toll on your body and mind.
"Experts say that finding the solution to such problems is key to finding its fundamental source or root cause. In most issues about an individual's overall health, there is a root cause, one that may have triggered a series of colossal events in the body. This, in turn, is attributed to our habits and lifestyles, just a matter of what we indulge in and don't. If retained over a long period, a few poor choices can snowball into severe adverse reactions in the body, leading to what is known as lifestyle disorders," states Arjun Ananth, Wholetime Director & CEO at Medall.
Portion control: "I promise, the last one" is a lie we all know we keep telling ourselves! That one additional laddoo is more of damage than delicacy. It is very simple to overload your plate with sweets and mithai, but controlling your portion size using smaller containers or filling your plate by only half does the trick! For one, those who have a sweet tooth and cannot resist the celebratory cheer and all the delicacies that come along with it. Do not deprive yourself of part-taking in these mithai's and sweets, but encourage mindful eating and portion control.
Listen to your body; learn how to treat it better. Treat it like a friend in need of attention. Your body will be extremely grateful for the effort. For every improvement made concerning your lifestyle and overall health, the body opens up more of its capabilities. Our bodies will be capable of far more once we have adhered to these fundamental requirements.
Maintaining good health is a process for life, much like a sustainable diet. It cannot be attained by a crash course or a temporary plan. This is precisely why health and fitness begin with a heightened understanding of one's body and mind.
Arjun Ananth, Wholetime Director & CEO at Medall, states that "to end on a strong and positive note, here is some food for thought - To live is to move, don't live a sedentary life. Stay young and active at heart and in mind! We aim to carry this strong thought-process across the year by aiding those with a penchant for holistic improvement, be it for your physical health, mental health or physiology."
Read more articles on Exercise & Fitness