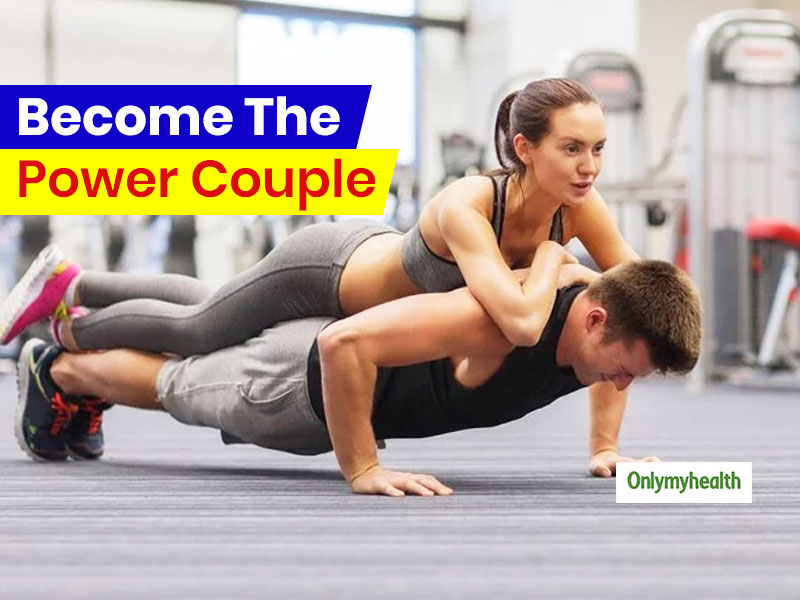 Motivation works as the initial step towards achieving fitness goals. No matter how much worried you are about your fitness, if you do lack the motivation, things will not work out. And, who can be the best source of motivation in your life, other than your life partner? No one else can. Moreover, a couple of workouts are always fun, competitive and motivating. Couples who work out together are more connected to each other.
Some of the benefits of working out together are:
Motivation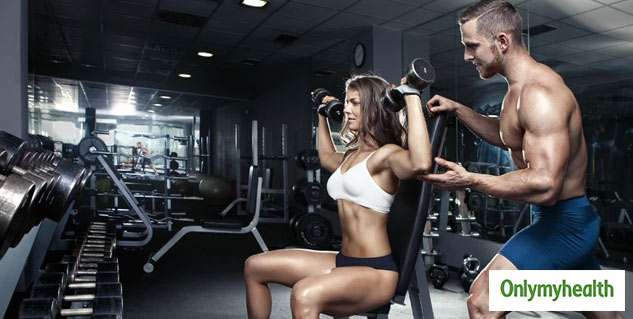 Couples who decide to go for workouts together end up sticking to the same plan for a longer time. Some take it a time to be spent together while many consider it as competition to do better than the partner. But, the competition is such that it is healthy and only for the betterment of one's relationship. The reason behind this is the motivation to make things work as a partner and as a couple together. Further, there is more power to the fact that one sticks to a plan more when there is a company involved.
Makes your workout more efficient
Are you more productive at work if your boss is around? It stands the same way when you are more driven to perform better when you have your partner checking you out while working out. Also, as we said, who does not like a healthy competition that would add to your love relationship.
Also Read: Weight Loss True Story: Kiran Dembla, A Mother Of 2, Bodybuilding Champion And An Inspiration For Many
A thing to spend time together with a motive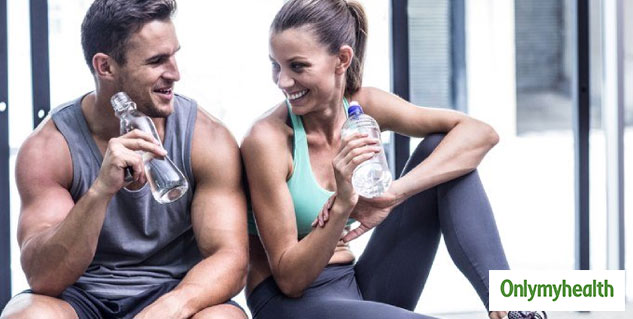 More than just cuddling on a couch post-work, it is best to utilise your energy into something better. Best is to set goals together like going out on jogs or picking up weight and doing reps together. This not just makes you a power couple but also a couple with similar interests. Even if you don't like it much, but the partner does, try to find a meeting point with your partner's interest.
Guilt No More To Not Spend Time With Your Loved One
In most cases, if a partner is out for gym, that leads to guilt for not spending time with your other half. However, if the two workouts together, there is no guilt; instead, there is more excitement to head out for a workout.
Excitement to head out for a workout
Stress can come from all angles. Working for long hours, the tension in family, relationship troubles, etc. When we exercise, the body releases endorphins, which helps in bettering the mood. Hence, exercising makes one more relaxed and tension-free.
Those who exercise together, stay together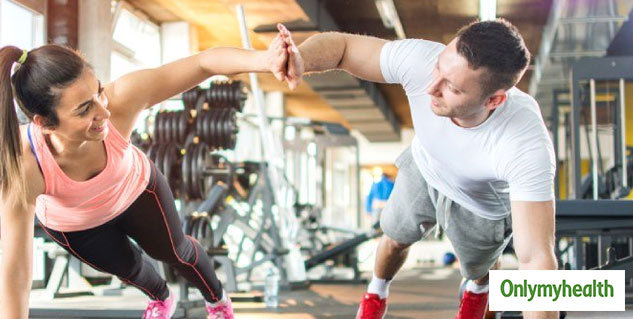 Exercising together helps maintain the attraction between the couple. This keeps the physical attraction game on point, one of the significant reasons, which holds a relationship going. We know how we say that love is most important, but physical attraction also plays a significant role. Partners who workout together know that how well it is reflected in their relationship.
Also Read: Planning To Create A Perfect Date At Home? Here Are Things You Can Do
Grow younger together
We know we cannot stop ourselves from ageing but we can very well work towards havibg that perfect body and a healthy bodyweight. What best way than have your partner by your side when you are working out. It is one of the best ways to ensure that you two will always look ravishing, young. Moreover, this will make you a power couple. No matter what age you start, regular exercise can help lower your Fitness age.
With inputs from Hitesh Chhabria, PT Head – Gold's Gym India
Read more articles on Exercise & Fitness