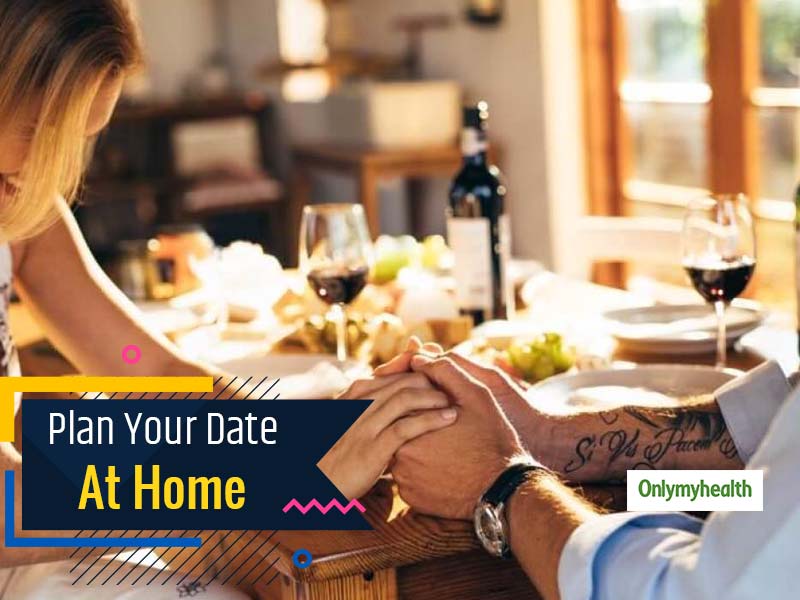 Who says that the perfect Valentine's Day date can only be outdoors? Creating an ideal date at home can also be a really romantic experience. One gets to spend more time with the partner, without worrying much about the prying eyes, intruding in the personal space. Hence, one can come up with some exciting yet simple ideas to spruce up their love life even while sitting at home. This Valentine's Day stay indoor to create the most beautiful memories this season of love. Read on to know-how.
Surprise him or her with home-cooked food
The way to the heart is through the stomach, so why not win your partner's heart all over again with some delicious home-cooked delights? Chocolate cake, stroganoff, chicken steak or roasted almond cupcakes can make good options for the same. You could learn to bake and decorate a heart-shaped cake. Make sure that you plan a meal, which has your partner's favourite dishes. We know how nicely-cooked meals give a boost to any romantic relationship.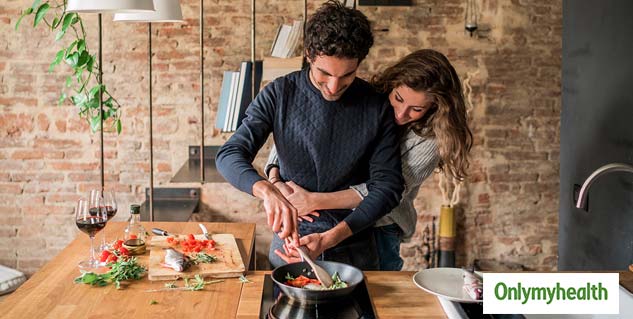 Ornate the house with scented candles
Let the mood set in by planting fragrant candles all over your place. Not only will your home smell amazing, but the candles also create a very romantic aura for your date. You can use fragrances like rose, jasmine or lavender for the same to suit the atmosphere. Lighting your home with candles adds that much-needed romantic element in any date. Also, what best than sitting in your own space, without worrying much about others if sitting outside. So, make your home a date spot by decorating it with candles and surprise him by setting up the dinner table when they get home.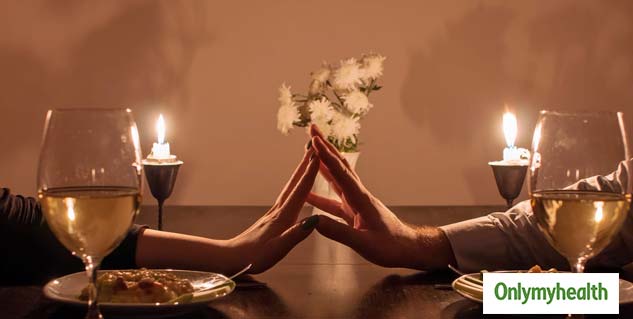 Also Read: Modern-day Date Night Ideas To Nurture and Strengthen Your Bond
Flower petals nicely decorated around the house
Talking about ornating your space this Valentine's Day, how can one leave out flower petals to add to the romantic aura? Throw a profuse amount of rose petals all around along with your scented candles and make your dating experience even better.
Bowl of almonds dipped in dark chocolate
Here is a healthy yet delectable snack to munch on before to go on with your dinner. Dip almonds in a bowl of melted dark chocolate (70% or higher content of cocoa) while you have romantic conversations, watch movies or Netflix with your partner. Dark chocolate and almonds are both healthy so that you can binge eat it guilt-free! Almonds being a healthy source of energy and vitamin E, they help you stay active, and Vitamin E is also good for the skin.
Also Read: Avoid These Proposal Mistakes
A movie date or Netflix and chill
Classics like Jab We Met, DDLJ, Jaane Tu Ya Jaane Na, Kuch Kuch Hota Hai can never grow old as much they do. If you like the idea of "netflix and chill", just create a lineup of your honey's favourite TV show episodes. Make your perfect date even more perfect by watching an exciting rom-com while you have your wine and cheese.
Groove to your favourite romantic songs
They are romantic songs for a reason! "Perfect" by Ed Sheeran or All of me by John Legend can be the ideal songs to make your valentine's day special. It truly doesn't matter if you're a pro salsa dancer or someone who doesn't even know the D in Dance. All that matters is you have at least made an effort to make their day special.
Also Read: Is Your Partner Insecure? Find Out With These Tips
Write a Letter to your loved one
In a world where social media platforms like Whatsapp, the Facebook rule when it comes to confessing your feelings to someone, a handwritten letter is one of the purest and personal, thoughtful gifts you could give. This is ideal for ones who haven't given up on old school love. If you have a way with words, writing poetry and something beautiful would make their day. You can check the DIY love jar that can be done easily. Just take a paper, pend and write your thoughts on it.
Read more articles on Dating