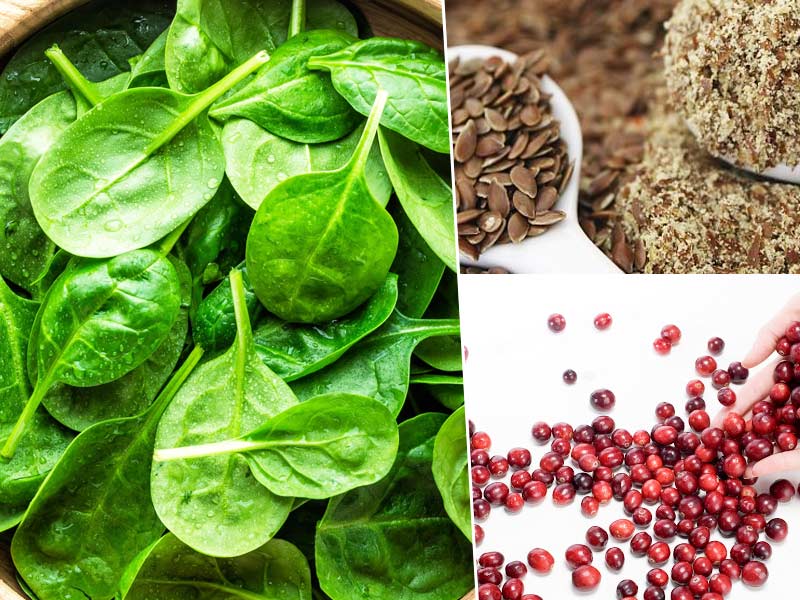 While a balanced diet is a must for one and all, there are certain foods that hold more importance than others. For example, if you are dealing with any nutrient deficiency, you are supposed to have foods high in that nutrient. Everyone irrespective of gender must have all types of foods but women need to include more iron and calcium in their food. This is because these prevent various common illnesses in women. In this article, we have listed down seven such foods that every woman must consume.
Spinach
Spinach is certainly not anybody's favourite veggie but it is one of the most beneficial vegetables available on the plant. It has got myriad vitamins and minerals that are necessary for your body. Loaded with iron and magnesium, women must eat spinach because is it great for bone health, relieving premenstrual symptoms, reducing the risk of asthma, preventing anaemia and maintaining blood sugar levels to ward off diabetes risk.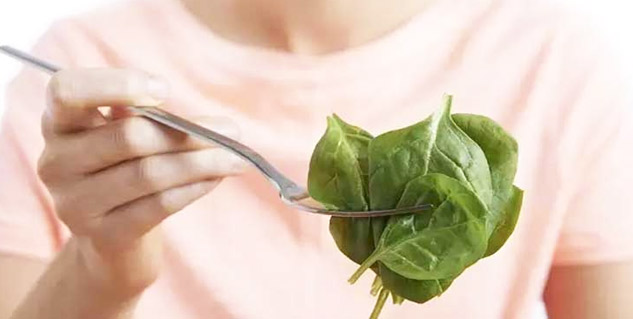 Flax seeds
If you don't eat flaxseed and other super seeds, you must start eating them now. We are saying this because these seeds are generously loaded with omega-3 fatty acids that are essential for keeping inflammatory diseases at bay. Besides, these also reduce the risk of diabetes or high blood sugar and heart ailments. These seeds also bring a youthful glow to your face and prevent irritable bowel syndrome. You must add these seeds to boost overall health.
Also Read: Here Are Some Unknown Health Benefits Of Flaxseed Tea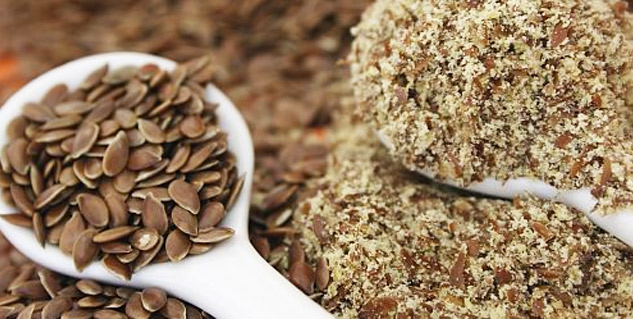 Amla or Indian Gooseberry
Do we need to tell you about the goodness of amla? We all know that this bitter-sweet fruit is loaded with Vitamins A, B and C along with other vital nutrients. Indian gooseberry also has fibre and omega-3 fatty acids that provide you with enormous health benefits. This is one thing that can bring many positive changes to your health. One amla daily helps in boosting gut health, relieving gastric or constipation issues, improving eyesight and promoting heart health. There are various ways to consume amla.
Cranberries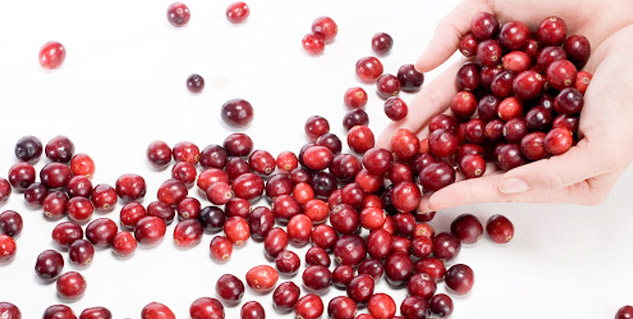 These sweet berries are tasty and if you eat them daily, they can aid urinary tract infection which is highly common in women. Cranberries are found to have antioxidants and phytonutrients that protect against many illnesses.
Tomatoes
Tomatoes contain lycopene which is a pigment associated with the prevention of breast cancer and cardiovascular diseases. Eating tomatoes daily can reduce your cholesterol levels and boost bone health.
Also Read: 10 Impressive Health Benefits Of Eating Tomatoes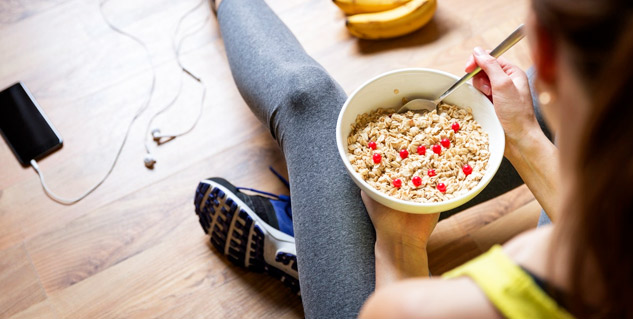 Oats
Have you had overnight oats? These are supremely healthy and also very tasty. If not overnight, have regular oats at any time of the day to enjoy its benefits. From uplifting mood during PMS to managing blood pressure to improving digestion to lowering cholesterol to maintaining gut health, there are so many benefits of eating oats.
Milk
Most women deal with calcium deficiency as they age, this is the reason why their bones become weak with age. Milk is a rich source of calcium and so you must drink a glass of milk daily. It is better to have it at night but you can consume it at any time of the day. Apart from calcium, milk also provides other nutrients.
Read More Articles in Healthy Diet