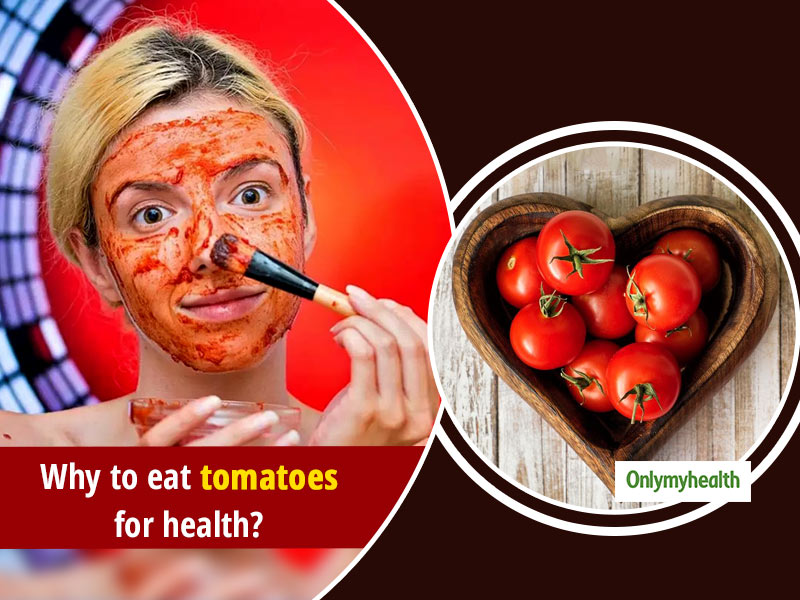 Self-care has now become a trend, and millions of influencers share the benefits of trying homely products every day. Many vegetables, fruits and herbs are beneficial for our skin, digestion and hair. Self-care includes using home remedies given by our mothers and grandmothers. Instead of going for packed products, it's quite smart just to try some home remedies sometimes. The old school in-house solutions can offer antioxidants to protect your body from deadly diseases too. Well, we all know that ingredients like aloe vera and papaya are good for our health in a lot of ways. Another item that is a bonus for us is tomato. Tomato does not only benefit our blood streamline, but is also an add on for our skin. Moreover, it is suitable for adults, growing kids and pregnant women too.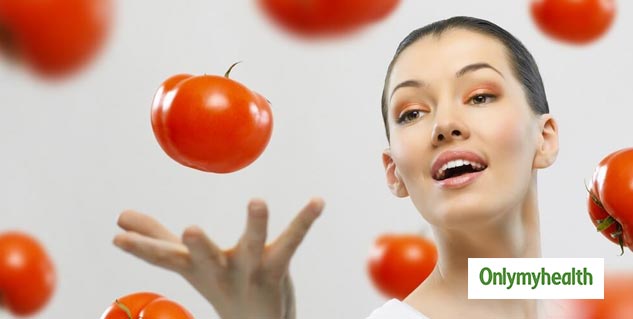 Also Read: #FridaysWithParas: A Simple Fail Proof Tip I Use To Get Rid Of A Tan
The tomato originated in Central and South America, and its scientific name is Solanum Lycopersicum. The vegetable comes in various varieties, grown in pleasant climates in distinct parts of the world. Tomato doesn't only provide the essential needed nutrition but is way more helpful for many health reasons. We will talk further in detail about 10 in many impressive benefits of tomatoes. The tomato plant leaves are 4 to 10 inches long, and both the stem and the leaf are hairy. Tomatoes are cultivated in numerous colours – while the most common variant is the red one, other colours include yellow, green, orange, black, brown, pink, white, brown, and purple.
Health Properties of Tomatoes - What makes it unique?
Tomatoes contain lycopene, an antioxidant that benefits your health in many ways. They are also rich in natural vitamins and minerals like Vitamin A, K, B1, B3, B5, B6, B7, and vitamin C. Moreover, it also has folate, iron, potassium, magnesium, chromium, choline, zinc, and phosphorus.
10 impressive health benefits of eating Tomatoes
Health benefits of tomatoes include a lot of things from blood pressure to improving your skin and hair. Many people eat vegetable every day to keep their lifestyle healthy and on track. Therefore, here are some amazing health benefits of eating tomatoes:
1# Maintains blood pressure: Lycopene, present in the item is known to reduce blood pressure. And, it contains potassium which also helps in reducing blood pressure as it reduces the effect of sodium and the tension in the walls of your blood vessels.
2# Improves skin and hair: Both eating and applying tomatoes on your skin/hair is beneficial. It not only improves and strengthens your hair health but also helps in making your treating acne, pores and revitalizing dull skin. Tomatoes are used to remove excess oils from your skin and keep your face fresh for a long period of time.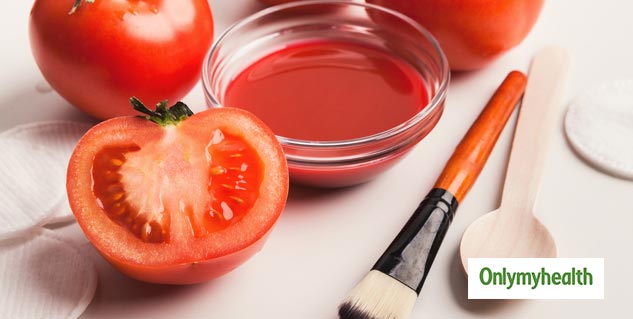 3# Good during pregnancy: Vitamin C, which is one of the very important ingredients for a woman to intake during pregnancy is present in tomatoes abundantly. In fact, the lycopene present in tomatoes helps in protecting you from cell damage. Including this item in your diet can help you and your baby to stay healthy.
4# Improve eyesight: One of the advantages of eating tomatoes is that it helps in improving your vision. Even if you have a weak eyesight, they act as a healing element. Eating tomatoes provides Vitamin A and if this nutrient is low in your body then it can also lead to blindness. Tomatoes also contain vitamin C and copper, that are beneficial for your eye care.
5# Helps in digestion: This functional food item helps in fighting a lot of diseases. In fact, not just skin and hair, but tomatoes are also an asset for your digestion system. The digestive juices present in it are helpful for your body system.
6# Helps in preventing gallstones: Interestingly, as per a report by the Michigan State University, eating tomatoes can reduce kidney stones and gallstones. Try including tomatoes in your daily diet using one way or the other, and you will definitely get Postive results in preventing gallstones and kidney stones.
7# Enhances your immune system: Your immune system requires the enhancement of white blood cells, where the tomatoes come in to play their part. A diet that includes tomatoes, enhances and improves your immune functions.
8# Strengthens bones: One of the many impressive benefits of tomatoes is that it strengthens your bones and prevents osteoporosis, as it is rich in Vitamin A. Tomatoes also have beta-carotene, which is essential for bone growth and maintenance.
9# Builds up brain power: Again, lycopene and beta-carotene become useful in building brain power. These elements present in tomatoes, help in preventing brain diseases like dementia and Alzheimer's. As your brain has a huge amount of omega-3 fatty acids, it is prone to damage easily. That's when tomatoes' nutrients come in to play the magic.
10# Reduces cholesterol and maintains heart rate: If you eat tomatoes regularly, then the lycopene present in them can help in reducing cholesterol and also keeps your heart rate balanced. According to a study, individuals who consume tomatoes have the ability to lower bad cholesterol and increase the levels of good cholesterol.
Also Read: Summer Skin Care: Use Tomato On Your Face To Remove Tan And Revive Glow
How to add tomatoes in your diet?
There are numerous ways of consuming tomatoes and adding them in your daily diet. Below are listed some examples:
You can always add a tinge of tomato in dishes like Poha, omelette, dal etc.
You can also put cherry tomatoes in your salad and on top of your dishes for garnishing.
Tomatoes have a very tasty flavour if you blend them into a creamy sauce.
Don't forget to enjoy nachos along with a tomato salsa sauce.
Tomato juice is a healthy item and can be consumed once a week.
Tomatoes are very low in calories, rich in folate, vitamin C, and other antioxidants. But, don't indulge into overeating as it does not lead into a good result. Don't forget to add this essential vegetable in your diet and we hope these benefits of tomatoes prove to be useful in your life.
(Written by Navya Kharbanda)
Read more articles on Healthy Diet