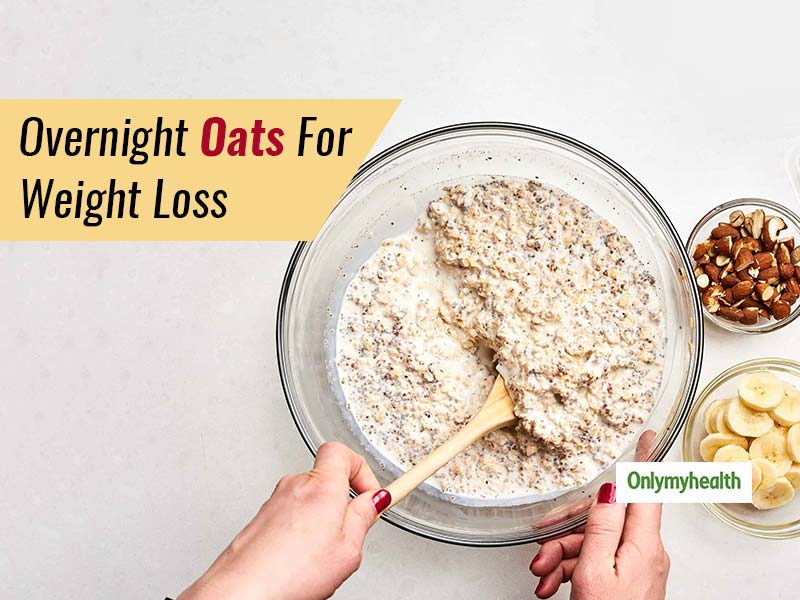 Oats has become a popular breakfast item. Oats & nuts, masala oats are commonly eaten these days but another oats variant which is not so popular but is more nutritional as compared to others is 'Overnight Oats' or 'Soaked oats'. A lot of people don't know that soaked oats are better and healthier than cooked oats. Oats soaked for 6-7 hours have more nutrients than cooked oats. Read on to get more details.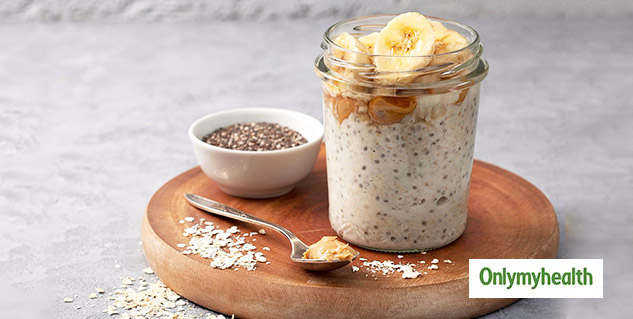 Why soaked oats are more healthy?
Oats soaked in milk, water or curd are healthier than cooked oats. Oats kept soaked in the night softens and can be easily eaten in the morning. Apart from this, cooking any foods in the heat kills many of its nutrients. By oozing at night, oats soak the liquid very slowly, keeping the nutrients of both oats and liquid safe. The starch present in oats breaks down due to prolonged wetting, which reduces acetic acid in oats. This makes it easily digestible.
Also Read: These 12 Super Foods Can Combat The Side Effects Of A Sedentary Lifestyle, Says Dr Udgeath Dhir
Lose weight fast with Soaked oats
Eating overnight oats makes you lose weight fast. The reason for this is that these oats are more digestible and fibery than the oats cooked in the heat. Due to the high fiber content, your stomach stays full for a long time, intestinal dirt gets cleaned and you can lose more fat. Since the amount of starch in these oats decreases, it also increases the amount of insulin in the body.
Reduce cholesterol and prevent heart diseases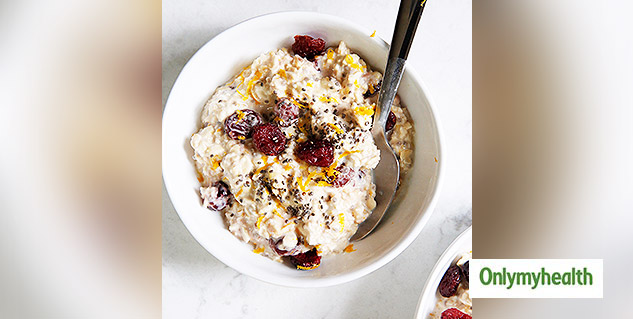 Eating oats in the morning breakfast is very beneficial for you. Eating oats lowers bad cholesterol and increases the amount of good cholesterol. Apart from this, it is also beneficial in high blood pressure and type-2 diabetes. Therefore, it keeps heart diseases at bay.
Overnight Oats Recipe
Soaked Oats are very easy to make. For this, keep the oats soaked in any of your favorite liquid at night, like milk, water, almond milk, coconut milk, curd, etc. You may either eat these as it is or add fruits like bananas, grapes, pomegranates, pineapples, kiwis, oranges, strawberries, etc. To make it richer, you can also add nuts like cashews, almonds, pistachios, raisins, foxnuts, walnuts, etc. Either way, these are tasteful and healthful.
Also Read: Sprouting Benefits: Know How To Make Perfect Sprouts At Home
Tips To Make Overnight Oats More Tasty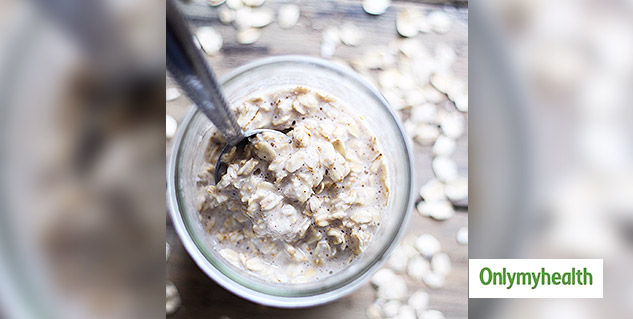 If you aren't a sweet person, add salt and spices to your overnight oats.
Temper soaked oats with ghee, cumin seeds and mustard seeds. Spice it up as per your liking.
Make a delectable breakfast bowl with soaked oats, cornflakes and muesli. This fiber-rich bowl would keep you charged & energetic all day.
You may also prepare lunch with soaked oats. Make oats khichdi. Add rice, lentils, soaked oats and veggies and cook. You'd love this.
Read more articles on Healthy Diet