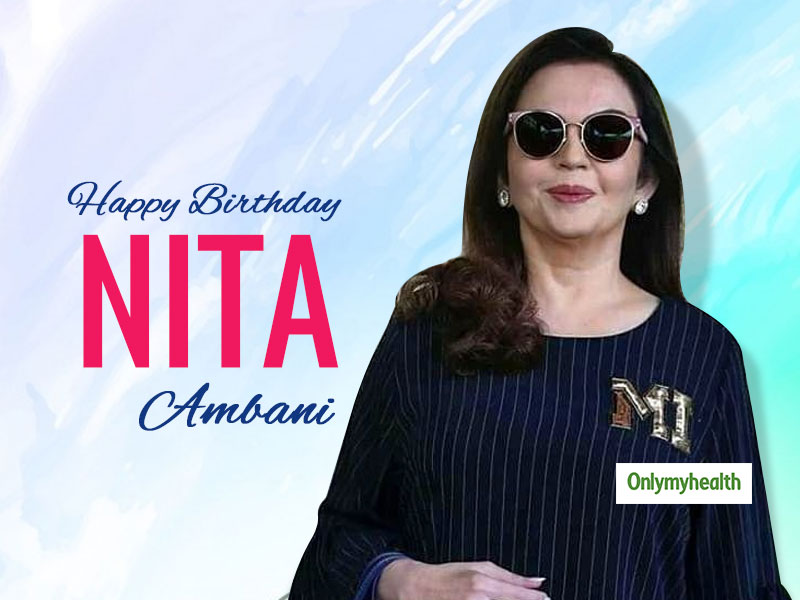 Happy Birthday Nita Ambani: Nita Ambani is an Indian philanthropist, social worker as well as a businesswoman. In short, she is an inspiration for millions of women. Nita Ambani is the wife of the country's most prominent business tycoon Mukesh Ambani. Nita, who is going to be 56 (years old soon) pays special attention to her fitness, which is why she is very energetic and active. Mrs Ambani has a passion for fitness which makes her beautiful as well.
Recently, the Ambani kids Isha and Akash got married! Being the mother and the 'headmistress' of the family, Nita Ambani was the centre of attraction on both the weddings. She also gave classical dance performances on several occasions (at her children's wedding), which depicts that she is a dancer too. The dance is also a way for her to stay fit.
View this post on Instagram
Nita Ambani adopts a very disciplined lifestyle to keep herself fit. She sleeps early at night and wakes up early in the morning. After this, she also takes exceptional care of regular exercises and diet. We have uncovered a few secrets from her daily regimen, which is discussed in detail in the following article.
Also Read: Let's Understand Food Labels By Nutritionist Seema Singh
Nita Ambani's Weight Loss Journey
View this post on Instagram
Nita Ambani's weight after her marriage was just 47 kg. But after the birth of her three children, she gained weight up to 40 kgs (she weighed approx 90 kgs). Nita faced many problems due to weight gain and finally decided to lose weight (which was not so easy). Younger son Anant also helped her lose weight as she states that "Anant inspires me to lose weight and stay fit".
According to media reports, Nita Ambani exercises 40 minutes daily, besides yoga and swimming (with this she keeps herself fit). Whenever possible, Nita Ambani also performs the classical dance.
View this post on Instagram
Nita Ambani's Diet Plan
Nita Ambani starts her day with dry fruits. At breakfast, she eats egg white omelette. Besides, she includes fruits, vegetables and other healthy foods in her day-long diet. The amount of carbohydrates is meagre in them.
At lunch, she consumes green vegetables and soup.
In the evening, she loves to munch on healthy snacks and at dinner, she survives on green vegetables, sprouts and soups.
View this post on Instagram
Stress-free: For the radiant glow on the face
According to Nita, she does exercise and yoga in the morning to stay active throughout the day. Besides, she avoids unhealthy things. This not only keeps her fit but also stress-free. The secret behind her glowing face and radiant skin is stress-free life.
Read more articles on Weight Management