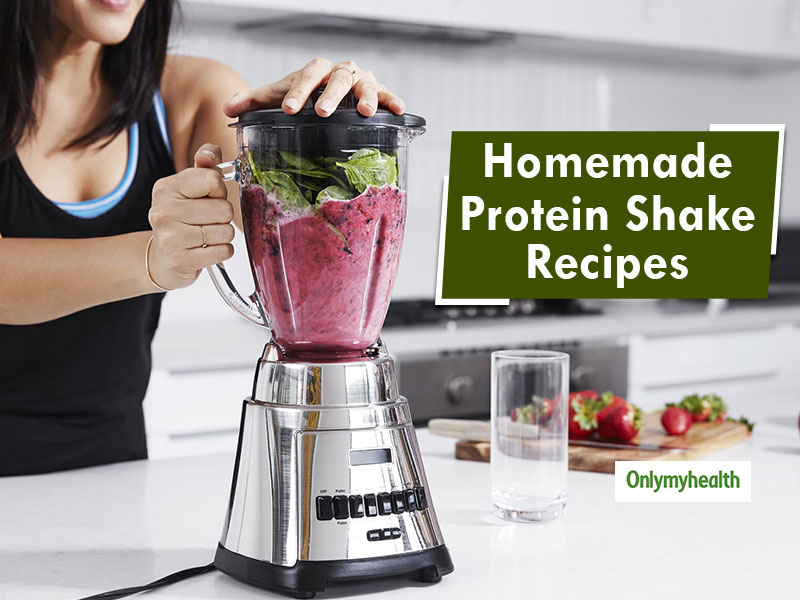 If you are a fitness enthusiast, you would know the significance of protein-rich meal or protein shake after a workout. It helps the body to recover quickly while boosting metabolism. Consuming protein post-exercise promotes weight loss which is why you would find a lot of people gulping down a huge tumbler or protein shake after a workout. This would not only curb your hunger but also helps build healthy muscles.
However, these protein powders aren't a healthy option. A lot of them contain artificial components which might be risky for you. The healthier you eat, the healthier you become. Protein shakes are a part of healthy diet and you can make them healthier by preparing your protein all by yourself! Yes. Instead of relying on readymade protein powders, make a natural protein shake at home with the right kind and right amount of proteins in it. There's nothing better than a delicious homemade protein shake with no added chemicals or preservatives. This would suffice your body's protein needs while increasing your endurance. Here we have four post-workout protein shake recipes for you that you can try to get fit and fab.
1. Banana and peanut butter shake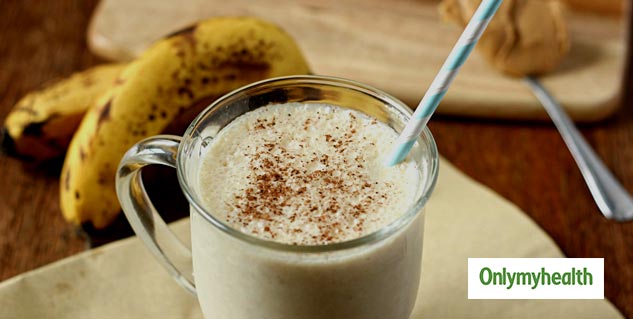 This shake is simple, easy to make and extremely delicious. Here's how to make it:
Ingredients required: Bananas, peanut butter, milk, greek yogurt, chia seeds.
Process: In a blender, add two bananas, two tbsp peanut butter, two cups of Greek yogurt and chia seeds. Blend them well.
Now add milk to this mixture and blend again. Your banana and peanut butter shake is ready.
Tip: You can also add cocoa to give a chocolaty flavor to the shake.
2.Banana and strawberry shake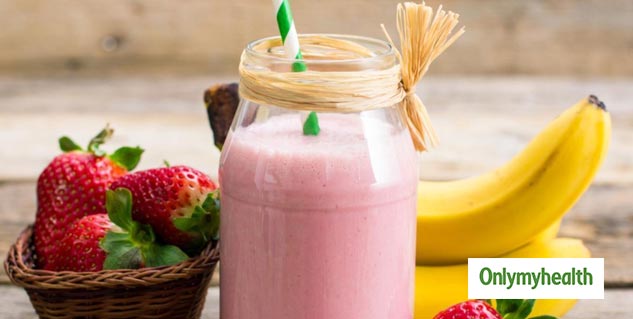 A lot of fitness experts have promoted this banana strawberry shake recipe on different platforms. With the richness of strawberry and banana both, this shake is protein-loaded. Banana is considered great for weight loss.
What you need: one banana, 4-5 strawberries, milk, low-fat Greek yogurt.
How to make: Blend in all the ingredients together in a blender until you get a smoothie-like texture. This freshly made protein shake is the best thing that would shed away your workout blues. The taste of banana and berries would make you fall in love with it.
Also read: 7 Super-Berries That You Should Be Eating Every Day
3. Blueberry Oatmeal Shake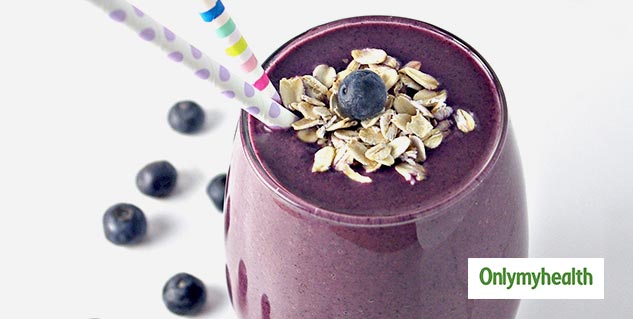 A lot of protein shakes have oatmeal as its main content due to its weight reduction and muscle-enhancing properties. Therefore, this shake is a must-try. On the other hand, blueberries are highly beneficial for health.
Ingredients: Half a cup of blueberries, oatmeal, chia seeds, milk, and honey(optional).
How to make: Blend all the ingredients to get a smooth texture. While this freshly-made protein shake is ready to drink, you may refrigerate it a bit and then enjoy it. Take this with you to the gym and drink as soon as you're done working out.
Also Read: Sprouted Brown Rice: How To Make, Health Benefits and A Lot More
4. Berries, banana and orange shake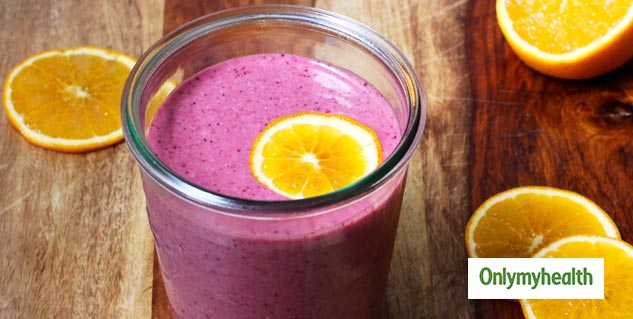 Another sweet and citrusy protein shake is this vitamin C and antioxidants rich orange, banana and berry shake.
Ingredients: Orange, banana, blueberries, oats, low-fat greek yogurt.
Process: Just blend in everything together to make the perfect protein shake. This shake is not just healthy but also tasty to the core.