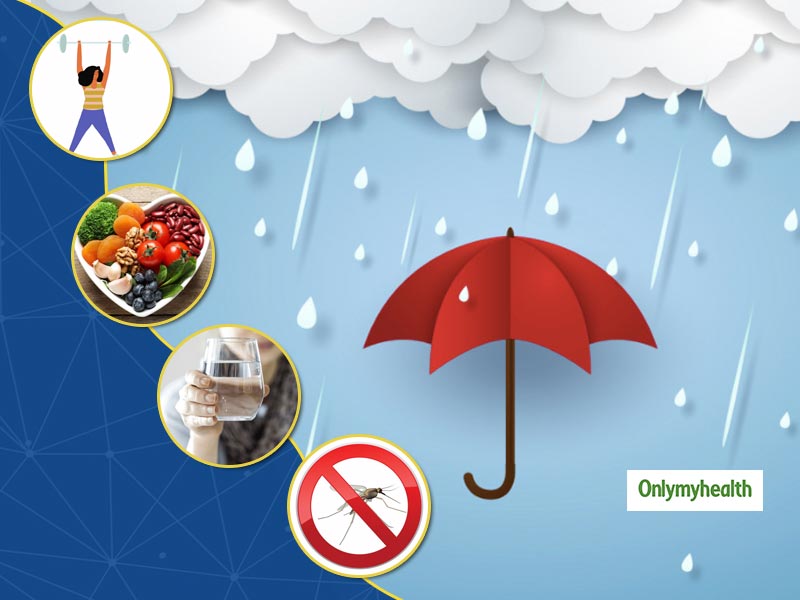 Monsoon season in India brings substantial relief from the scorching summer months. However, the season also makes us vulnerable to various water-borne diseases such as typhoid, cholera, diarrhoea, bacillary and amoebic dysentery, hepatitis and life-threatening infections such as malaria and dengue. This is primarily because of the contamination in water, making one more prone to such diseases. Therefore, we must become extra cautious when it comes to our health and hygiene during this season, especially drinking the right water. Seasonal shifts are a cause of various viral and bacterial illnesses. The need of the hour in this pandemic era is to take extra measures in keeping our health intact. To mitigate the risk of infections, we must take steps to boost our immunity as we go through these seasonal shifts, as explained by Water expert Dr Suresh Sisodia, Senior VP from Havells India Ltd.
Following are some tips to stay fit and healthy throughout the rainy season:
Consume clean water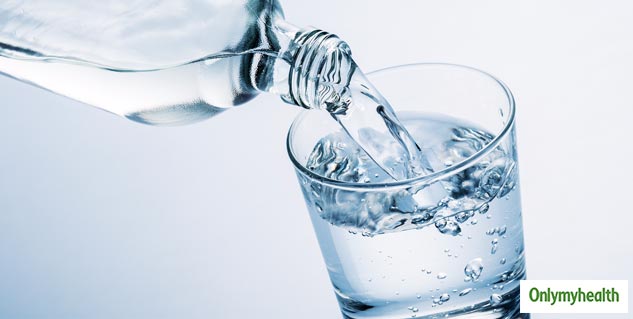 Generally, the tap water that we get in our homes is not fit for drinking. Despite the best efforts, water gets contaminated while flowing in pipelines. This is because there is a high level of contaminants in the source water during monsoon. Therefore, the water inside your home's tank has impurities which an ordinary tap filter cannot get rid of. While this water may be fit for washing or bathing, it is surely not fit for drinking or cooking purposes. Therefore, you should only drink water that has either been properly boiled or is from a trusted source, such as a water purifier. Also, since many contaminants build up in the filter of a water purifier over time, you must get your water purifier regularly serviced.
Also Read: Are You Drinking Enough Water? Know How Much Water To Drink In A Day
Keep Mosquitoes Away, And Your Surroundings Clean
During the rainy season, our general health and immunity suffer as the season is favourable for the growth of microorganisms. On the other hand, seepage of rainwater through different points makes the surfaces favourable for fungal growth, increasing the risk of respiratory health infections and aggravating of asthma.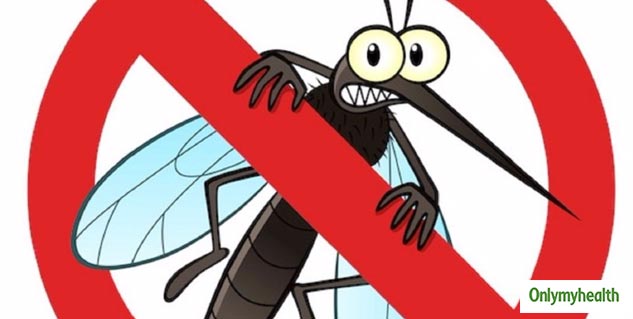 The waterlogging due to rains increase the chances of mosquito breeding which act as vectors for life threatening diseases such as malaria, dengue, chikungunya etc. This results in a higher prevalence of communicable diseases due to the direct consumption of contaminated water or food prepared with such water. If consumed regularly, this water may damage vital organs such as the liver, kidneys, bladder, lungs. To restrict the breeding of mosquitoes, one must follow these simple steps:
Do not stagnant water puddles around your house. If it is difficult to avoid, mix kerosene oil in the water not to let breeding take place.
Keep yourself safe from mosquitoes by staying fully clothed.
Apply a mosquito repellent on the exposed body parts.
Maintain good personal hygiene
As we are in the middle of the pandemic and monsoon season, maintaining proper hygiene becomes utmost important. These tips can help us stay healthy:
Wear clean, dry clothes and footwear as wet or damp clothes and footwear can become a breeding ground for microbes
Take a shower soon as you reach home and add a few drops of antiseptic liquid in the water while you bathe.
Wash your hands properly before and after eating, after using the restroom, cleaning, sneezing, coughing, petting, etc.
Avoid walking in dirty water on the streets and if that does happen, wash your feet as soon as you reach home.
Last but not least, maintain distance from damp walls as they enable infection-causing fungi to flourish.
Focus on boosting your immunity
Eat nutrient-dense and immunity boosting foods during monsoon which enhance immunity, such as nuts, hot soups, probiotics, broccoli, green leafy vegetables, turmeric, garlic, ginger, citrus fruits, etc. Consume home-cooked food and avoid street food during this season. Ensure that raw fruits and vegetables are well washed with hygienic water before cooking or consumption. Additionally, drink alkaline water instead of just regular water as it is known to have many immunity-boosting and antioxidant properties and is beneficial for overall health.
Watch: Five symptoms of a weak immunity:
Also Read: Immunity-Building Tips: How To Safeguard Immune Response As Per Ayurveda?
Exercise regularly to stay fit
Maintain a daily exercise regime at home even if you are not able to go to the gym due to the rains or the ongoing pandemic. Invest in an indoor cycle, treadmill, and other workout equipment to keep your fitness on track. Many simple exercises such as push-ups, squats, and lunges can be practised at home to enhance muscular strength. You should also practise Yoga as it aids in reducing respiratory problems which are more frequent during this time. Other conditions such as rheumatism, arthritis and sciatica become a common affliction, and aching bones and joints tend to get worse. Regularly exercising your muscles and joints will ensure that they remain lubricated and strong and prevent pain. Lastly, exercise also boosts immunity, which can equip your body to fight illnesses.
Watch: Leg exercises to do at home:
To stay fit and healthy, it is important to have a 360 degree approach towards life, which includes taking care of all necessary habits to stay clear of seasonal diseases.
Read more articles on Mind & Body