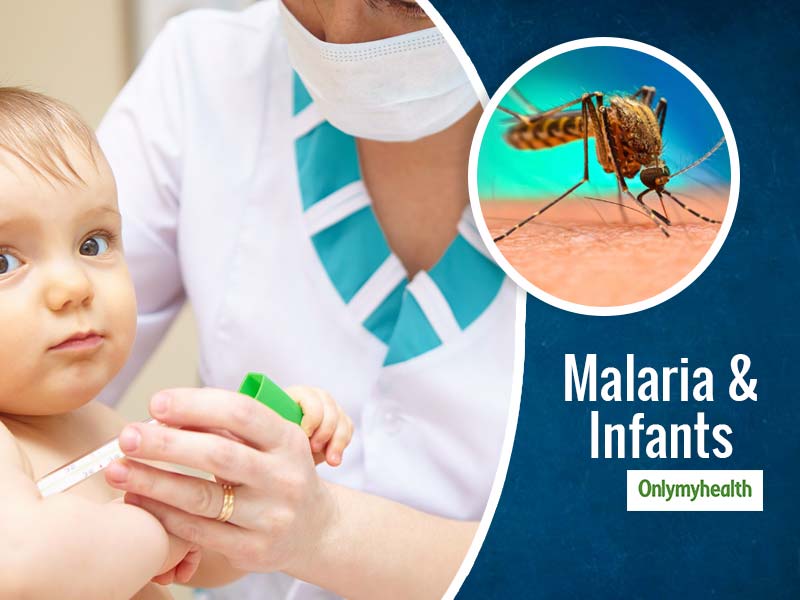 A mosquito can disturb your health in several ways. It can lead to various illnesses too, one of which is malaria. This mosquito-borne disease is easy to cure, but if it goes unnoticed, it can even lead to near-fatal experiences. Malaria in adults is easier to map and cure. Still, when it comes to infant care, it is essential to understand the primary symptoms of malaria in babies for proper cure. Malaria in babies is a more significant cause for concern than the same to adults. In particular, children below five years of age are at an increased risk of severe complications. Timely treatment is of the essence in preventing the symptoms from turning worse. Malaria symptoms in babies should be identified as early as possible to facilitate appropriate treatment. What makes early diagnosis more critical in babies is that the common anti-malarial drugs are not safe for them.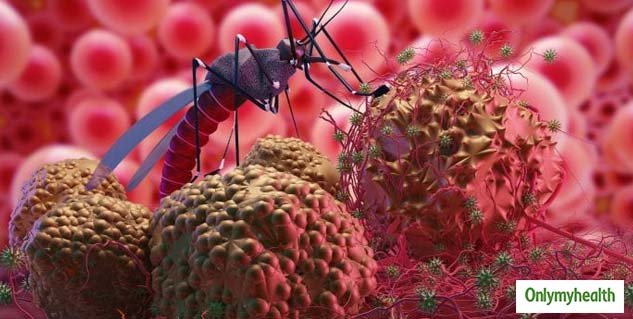 Also Read: Water-Borne Diseases: Stay Safe From These 5 Summer Diseases That Happen Due To Water
One should know that infant care is of great importance, and delayed treatment can even lead to other serious health concerns: Following are some symptoms of malaria in babies that we need to map for proper treatment: (Symptoms of Malaria In Infants)
Irritability: Check if the baby is more drowsy and irritable than usual. This symptom may be similar to colic in babies. So if these two symptoms are identified, make sure that you consult a doctor for better clarification.
Food Habits: Poor appetite with troubled sleep after fever with chills, cold, shivering and rapid breathing. Also, one should understand that anything happening to an infant should be immediately said to a doctor for immediate care.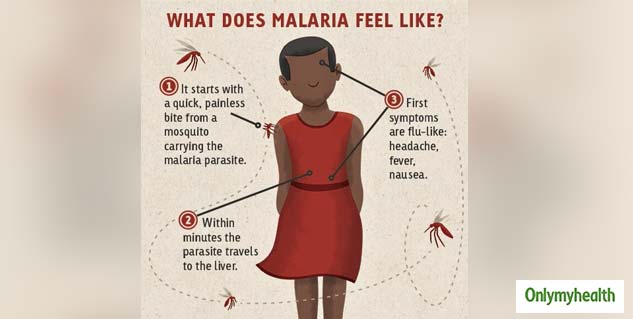 Breathing Issues: Some kids may also develop noisily and laboured breathing issues. This could even be a side effect of any medicine. Hence, ensure that you keep a check on these conditions in your kids are breathing problems, if not checked on time, can lead to severe issues and even deaths in some cases too. In such cases, doctors may examine the child for certain diseases, that could be a reason for the difficulty in breathing. Ayurveda-related precautions can also be taken to cure malaria.
Stomach-Related Problems: Nausea, vomiting and diarrhoea can also result due to malaria, though this is not always the case. The 3 to 4 days cycle of the rise in fever, followed by a lot of sweating continues for weeks and can cross a month.
Also Read: Malaria: Everything You Need To Know About This Fatal Disease
Causes & Care Tips For Malaria In Infants
The P. falciparum parasite, one of the five parasites that cause malaria, can affect the central nervous system of the infants too. Some babies even experience convulsions and seizures and lose consciousness in some cases. Children older than 5 years usually experience symptoms similar to adults like cold, high fever, chills, shivering and then the next stage of the fever in which the fever reaches its highest and leaves skin hot and dry. This is generally followed by sweating which has the effect of cooling the body down. The child can also have headaches and niggling pain all over his body. You need to contact your doctor immediately in case your child shows these symptoms of malaria. It is especially crucial as malaria symptoms in babies can be much similar to those of viral fever, flu and also dengue or chikungunya.
Read more articles on New Born Care