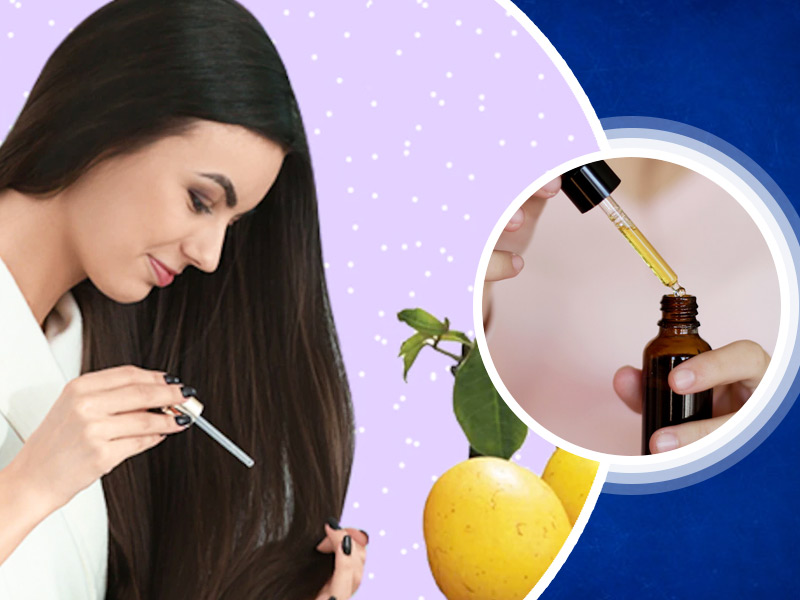 It is a known fact that applying oil on our skin and hair has myriad benefits. There are various different types of oils available in the market ranging from coconut oil to almond oil and from castor oil to olive oil, we have surely heard and even used most of these to reap their beauty benefits. In the ongoing list of these beauty oils, Marula oil is a new addition. Extracted from the marula fruit tree that generally grows in the southern parts of the African region, marula oil is primarily extracted from the kernels of the fruit and outer husk of the nut. This protein-rich oil is used in various hair care and skin care products due to its easily absorbent properties, antioxidant, amino acid and fatty acids. Here we have listed some beauty benefits of Marula oil and the ways in which its use can be beneficial for your skin and hair.
Skincare Benefits of Marula Oil
A protein and fatty acids rich oil that can be easily absorbed and penetrated through the layers of skin, marula oil has created its own space in many women's beauty regimen. Let us take a closer look at the benefits of of this Marula oil for our skin
#1. Seals Moisture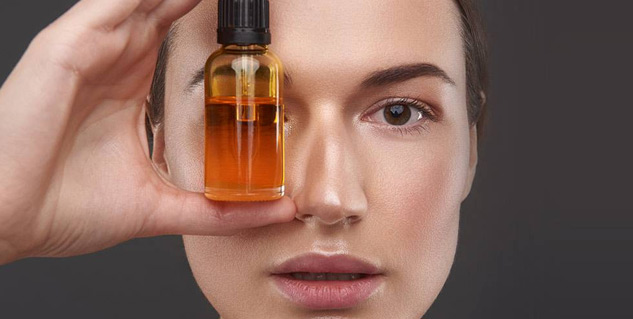 Image Credits- Gettyimages
Also Read: Here's The Ultimate Facial Oil Guide For You To Pamper Your Skin
Moisturization is a key aspect of every skin care routine. The importance of this step increases even more in the chilli winter season due to the lack of moisture in air. This leaves our skin to be dry, flaky and dehydrated. Regular application of marula oil makes your skin soft, supple, moisturized and hydrated. As this oil gets easily absorbed into the skin, it not just helps in providing moisture to the skin cells but also helps to seal it in. Being an emollient it also helps to fill in the cracks of the skin surface and makes it smooth.
#2. Helps to Balance Oil Production
A miracle beauty oil that not just works for dry skin but can do wonders to oily skin as well. Due to its light consistency, this oil penetrates the skin easily and helps to control the oil production. People with oily skin face various concerns due to excessive sebum production. A regular use of marula oil keeps your skin from producing extra oil and hrnce keeps issues like acne and blemishes at bay.
#3. Provides Antioxidant Protection
Antioxidants are an important part of any skin care routine as they help you to get even toned skin and perfect complexion. Marula oil is enriched with these antioxidants in the form of Vitamin C & E. A regular use of this antioxidant rich oil is said to be helpful in reducing the free radical damage caused due to sun exposure. (It Is still not a replacement for SPF).
#4. Has Anti-aging properties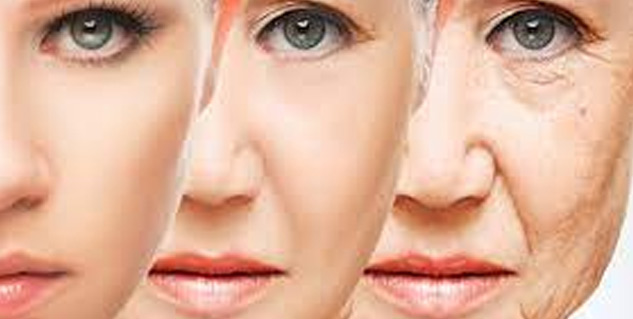 Image Credits- Shutterstock
Fine lines and wrinkles are the early signs of aging that bother women around the globe. Our skin needs two important proteins namely elastin and collagen to maintain a youthful and healthy glow. When these proteins get degraded due to the function of certain enzymes, it leads to visible signs of aging. While people spend a lot of money to buy various anti-aging products, marula oil is said to have effective anti-aging benefits at fractional price. This oil is known to fight enzymes responsible for the degradation and breakdown of collagen and elastin protein. Additionally the presence of amino acids also consists of anti aging properties. As a result of all of this, marula oil helps in preventing and fading away the early signs of aging.
#5. Rich in Anti-inflammatory Properties
Skin inflammation can be caused due to various reasons such as injury or infections. Application of marula oil on the skin not just helps in reducing the inflammation but also speeds up the wound healing process. Rich in fatty acids and anti-inflammatory properties, marula oil is a perfect beauty oil to reduce the redness and itchiness along with combating inflammation.
Haircare Benefits of Marula Oil
The hair care industry is expanding rapidly with the launch of new products every now and then. There are different hair products available for different issues. What if we tell you that use of one hair oil can solve all your hair care vows? Marula oil surely is a miracle oil that needs to be a part of your hair care routine. Read along to know why.
#1. Eliminates Frizz
Also Read: Troubled With Frizzy Hair During Monsoon? Use These 5 Haircare Tips
Frizzy hair is an issue that many women face and especially in the winter season. As these hairs do not align with the surrounding strands and create an irregular texture. Regular use of marula oil is said to smooth the frizz and add a natural shine to your hair. The fatty acids present in this oil not just provides moisture to the strands but also helps to lock it in.
#2. Provides Protection from Damage
Styling hair with heating tools, blow drying them after every wash and exposing them into the harsh sunlight tends to cause a lot of damage to your hair. Regular use of marula oil provides protection against the harmful UV rays and also protects the strands from moisture loss. Additionally this oil is also known to repair and nourish the follicles due to its antioxidant properties and prevents split ends.
#3. Is Non-Greasy
If you are someone who is sick and tired of using those heavy and greasy oils, then maru is a one stop solution for you. This beauty oil is non-greasy and so light weight due to which it penetrates through your scalp easily. This helps in fast absorption that results in better nourishment. Due to this, a regular use of marula oil helps to nourish your hair and make them shiny and healthy.
#4. Promotes Hair Growth
Admit it or not, but even you dream of getting those long, heavy and silky hair. Those chemical rich products on the drugstore shelf might not be of any help but marula oil will surely be. High in nitric oxide vasodilator, helps in providing nourishment to the hair follicles. This works by increasing the blood supply to the follicles that provides more nutrition and hence results in rapid hair growth.
In the world of skin care and hair care, marula oil is no less than a wonder. From providing anti-aging effects to smoothing frizz and from promoting hair growth to reducing inflammation, marula oil can do it all. Try to incorporate this miracle oil into your hair care and skin care routine to reap out its maximum benefits.