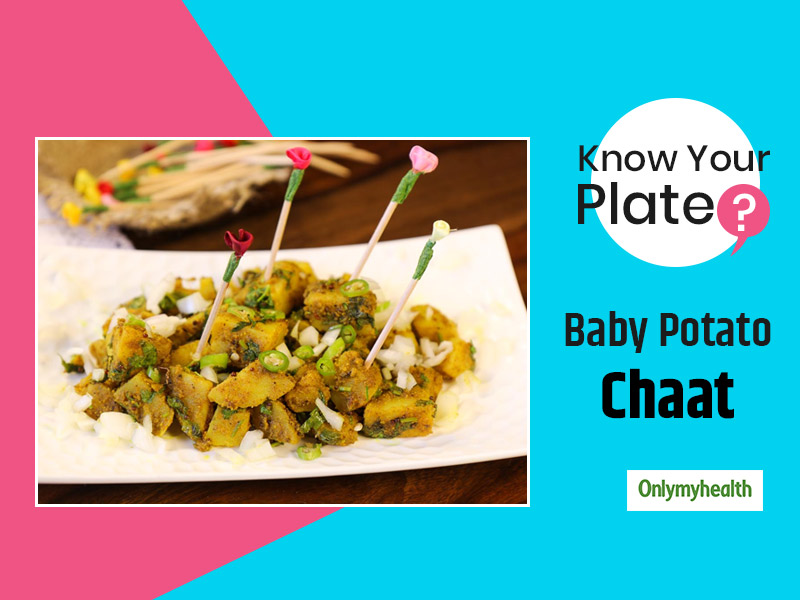 Know Your Plate: Winter is here, and this season brings a lot of food items that keep you warm! A few instances are peanuts, sesame laddus and various other unique dishes in the kitchen. Also, it is widespread to feel hungrier during this time of year. Do you know why? Because in the cold weather our body temperature drops which stimulate our appetite. If you are also fond of cooking and eating, then here we suggest you, include this spicy chaat in your food tray. You can make 'Baby Potato Chaat', one of the favourite street food at home (due to specific health conditions).
Step-by-step recipe of spicy baked baby potato chaat (Serves 5)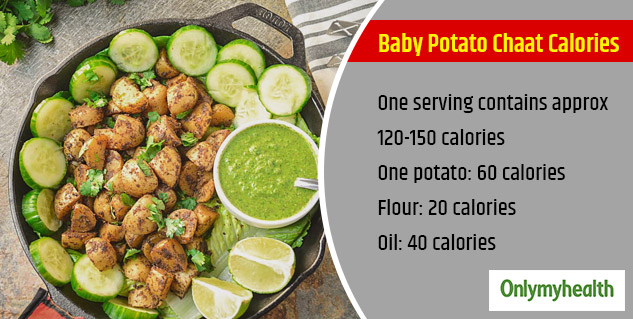 Ingredients for baked baby potato chaat
300 grams - Baby Potatoes
Three tablespoons - Millet flour
One scoop - Chaat Masala
One teaspoon - rock salt
½ tsp - asafoetida
2 tsp - mustard oil
1 cup of water
One spoon - Kashmiri red chilli powder
How to make Baby Potato Chaat at home?
First of all, wash the potatoes and then steam them well.
After this, except the chaat masala, you can add all the spices, by adding some water. Now marinate the potatoes by adding the sprinkled spices.
After this, preheat the oven to 180-degree celsius for 10 minutes.
Spread the baby potatoes on a baking tray and bake for 10-15 minutes.
To roast from all sides, keep turning them over.
At last, you can change the oven settings to grill mode and make them crisper.
Serve hot and sprinkle some chaat masala now. You can serve it with coriander and mint chutney.
Note: You can also make a thick paste by adding water to the millet flour and mix them well to apply a layer of flour on the baby potatoes.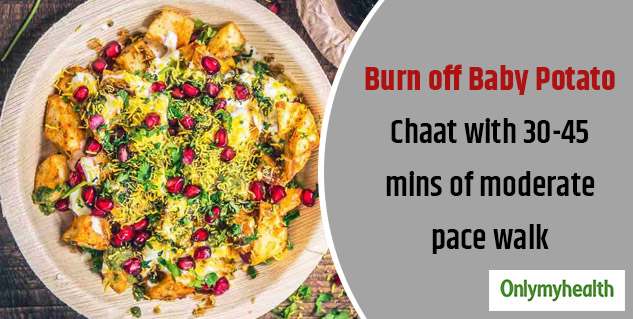 Also Read: Know What you Are Eating When You Are Devouring A Samosa
Health benefits of consuming baby potato chaat
Here's why you can add the Baby Potato Chaat in your healthy plate.
Baby potato skin contains significant amounts of fibre. Fibre helps in reducing the total amount of cholesterol in the blood, reducing the risk of heart disease. This chaat does not let you compromise between taste and health.
Sorghum flour is a powerhouse of all essential antioxidants, vitamins, and minerals, moreover, it also contains magnesium, calcium, phosphorus, potassium, zinc, and the right amount of cell-building vitamin B.
Baby potato contains fibre, potassium, vitamin C and vitamin B6 content. All these nutrients together help in cholesterol reduction and support heart health.
Besides, millet is an excellent grain that contains the right amount of macronutrients and dietary fibre. It is a good source of B-complex vitamins and is especially good for patients with diabetes. The presence of these essential nutrients helps in keeping the body healthy and all diseases away.
Takeaway tips by dietitian Swati Bathwal
When you fry the potato you increase is glycemic index value which isn't right for you.
So you can boil the potato which has a low GI and beneficial for the body and is alkaline.
Boil chaat for diabetes and weight loss and healthier version.
Read more on Healthy Diet