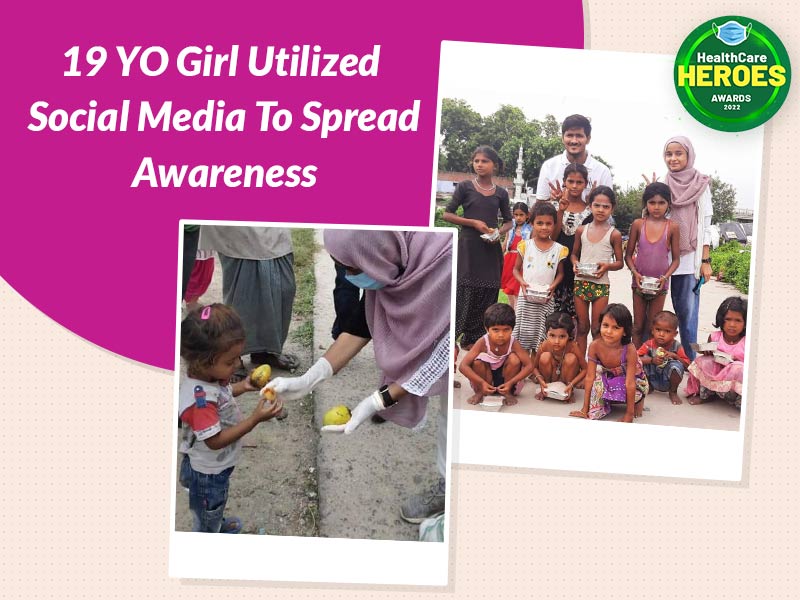 Who: Mantasha Fatima
Category: Awareness Warrior
What: Spread awareness on COVID-19 using social media
Why: For spreading awareness on covid19 using social media
After completing her schooling, Mantasha Fatima, who hails from Lucknow, finally got her smartphone. And as it is with any other person, she downloaded the social media app Instagram. Initially, she shared pictures of gems. It was a time when the COVID pandemic had just struck India (2020). After seeing people in distress around her, she decided to change course and put the social media platform to better use. She started making paintings on COVID awareness and shared them on social media. A year later, the efforts of this 19-year-old college student, who's training to become an elementary school teacher, were recognised by none other than the United Nations Children's Fund (UNICEF).
To celebrate her efforts to spread awareness on the deadly disease, COVID-19, Onlymyhealth nominates Mantasha Fatima for Cofsils Presents 'Healthcare Heroes Awards' in the category 'Awareness Warrior'. This is her story:
COVID Awareness Through Social Media
"Before COVID, I had no idea how NGOs work, or how I could help people," Mantasha told Onlymyhealth. However, when she got her smartphone, she found the way herself. She started making paintings on COVID, for eg how to wear a mask and started sharing on social media. She also put out video messages on COVID-appropriate behaviour.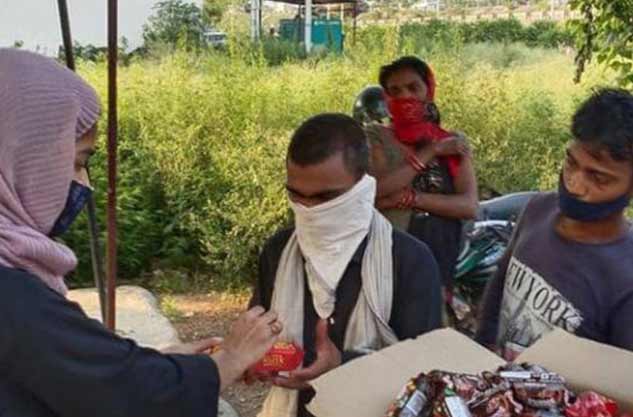 However, this wasn't the only thing Mantasha did when COVID struck. As many people, including some of her friends, found it difficult to secure ration, she decided to step forward for help. "My father buys ration for the entire month at once," Mantasha said. She started by distributing that ration and also put some money in every kit so that people would be able to buy some stuff by themselves. She went everywhere herself on her scooty to distribute food to those in need. "My family was very supportive," Mantasha said, adding that many appreciated her effort, however, there were people who didn't refrain from taunting her for her effort.
On the financial front, "I started with my gullak (savings). When it was exhausted, she turned to her parents for help. Soon, some of her friends also chipped in. This is how she was able to pay for the school fee of a kid, whose father asked for help, she said. As news spread about this 'social worker', she started getting many calls and several NGOs approached too. Mantasha ended up joining multiple NGOs. "There I got great exposure, learned so many new things," she told Onlymyhealth.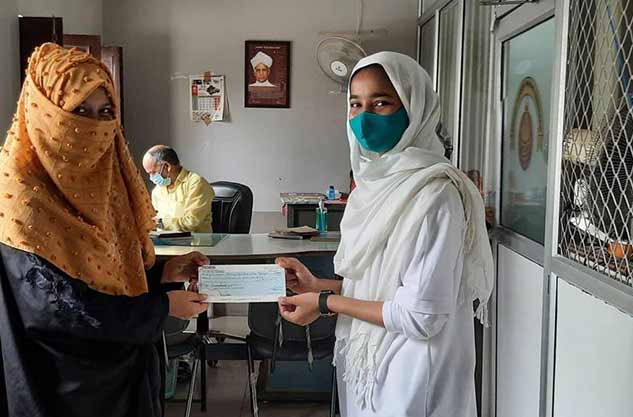 Taught Kids Living In Slum Areas
Putting what she learned at the NGOs to good use, Mantasha started teaching kids living in a nearby slum. It has been three months since she started this endeavor. She now plans to open an NGO with four of her friends to educate kids from underprivileged backgrounds. On the third wave, since her studies and teaching leaves her with little time, she shares posts from verified handles on her social media profile.
For her efforts to spread awareness on COVID and work during the pandemic, we give a big shoutout to Mantasha Fatima. If you too want her efforts to be recognised, then don't miss out on this opportunity and go vote for her.
To cast your vote, Click Here: https://www.onlymyhealth.com/events/healthcare-heroes-awards/nominations