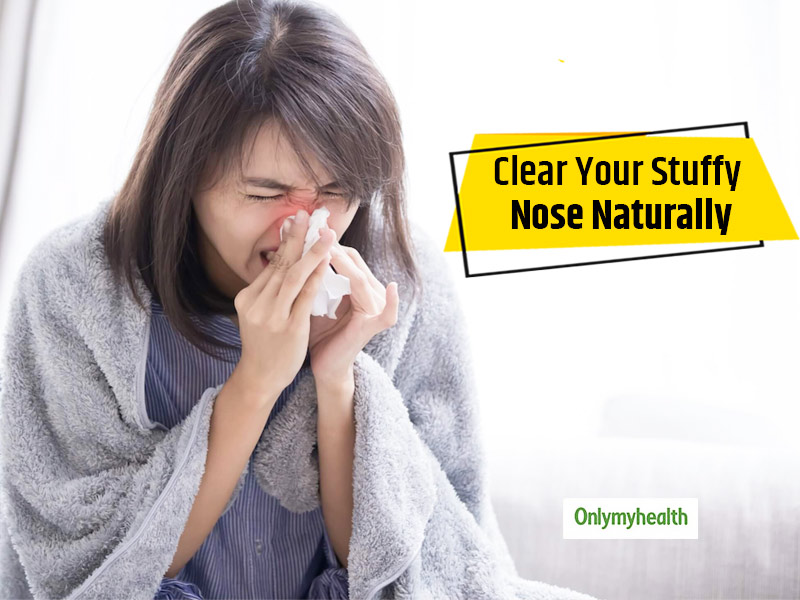 Do you know how to get rid of stuffy nose naturally with the help of home remedies? If not, read this article to find the best options.
Cold and sinus generally block the nose but a stuffy nose is a different problem altogether. It could be due to several other reasons as well. Too much mucus in the nasal passage is one of the major reasons but blood vessel inflammation in the sinuses is another common cause of a stuffy nose. You either have a cold or sinus infection or an allergy if your nose feels stuffy. It is extremely annoying as you cannot breathe properly let alone talk without a funny sound! Well, no matter what the causing factor is, you would want to get rid of this problem as soon as possible, right? Instead of taking medicine, you should try to treat this problem naturally. Here are some ways to clear a stuffy nose naturally.
Use a humidifier
If you frequently experience stuffy nose issue or you are a sinus patient, you must keep a humidifier at your place. This is an easy and effective way to relieve stuffy nose and relieve sinus pain. A humidifier works by releasing moisture in the air to increase humidity in the closed space. People who have cold must use a humidifier at the night to sleep peacefully. Coming back to stuffy nose problem, breathing this moisture can soothe the inflamed blood vessels and calm the sinuses. Increased humidity in the air also helps in thinning the mucus in the nasal passages that are causing stuffiness. You might have to work up a little to eliminate all the mucus but in the end, it would help you breathe normally. In addition to this, humidifiers also help in relieving congestion.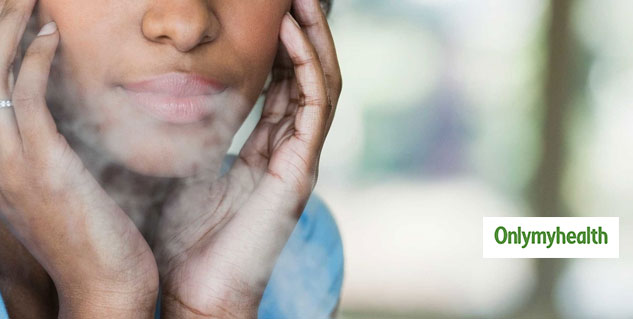 How To Clear A Stuffy Nose with Decongestants
In a lot of cases, congestion causes stuffy nose. A decongestant helps in soothing the irritated nasal passages by easing pain and swelling. There are mainly two types of decongestants- oral pill, topical balm and nasal spray. For a stuffy nose, nasal spray and oral decongestant are best. You can either get these prescribed by a doctor(if you have a highly choked nose) or get them yourself from the medical store. Alternatively, the best option according to us would be making decongestant at home and applying it to your nose and chest. You can also try the ancient proven Jala neti or neti pot technique. However, you should read all about it including the procedure before conducting.
Also Read: Keep Allergies At Bay With Jala Neti Technique
Use a warm compress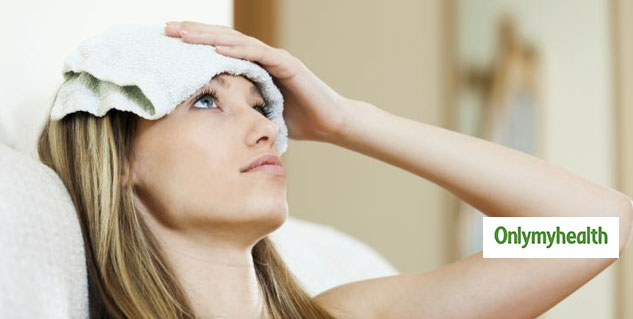 Sometimes, a warm compress is all you need to unblock your stuffy nose. It is indeed one of the easiest stuffy nose treatment. A warm compress helps in unclogging the nasal passage.
For this, soak a hand towel in hot water and squeeze out the liquid.
Fold it and keep it on the nose.
After 5-10 minutes, repeat the first step and keep the towel on the forehead.
This would provide the needful warmth to the nose and allows the mucus to release easily. The heat would also reduce the swelling in the nostrils. This is a natural therapy and so you can do this multiple times a day.
Use a saline spray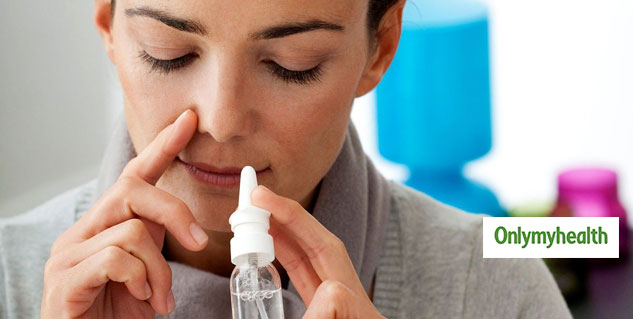 A saline nasal spray consists of a saltwater solution that helps in increasing moisture in nostrils and softens the mucus to allow an easy release. You can easily get a saline spray from the nearest medical store. Using it two-three times a day would reduce the swollen blood vessels that help in releasing fluids from the nostrils to clear stuffed-up nose. You must consult a doctor before you start using saline sprays. This is because they are solutions that may irritate someone's existing condition. Some of them also contain decongestants that may worsen the stuffiness if used improperly or more than what's required. You should talk about the pros and cons of these saline sprays with the doctor.
Also Read: Yellow, Green, Brown and More: What Does The Colour Of My Snot Mean?
Drain your sinuses with neti pot
This might sound weird but it is one of the most effective ways to clear a stuffy nose. You can drain out the clodded nostrils with a neti pot. This is a special pot that is particularly made for nasal problems. It helps in eliminating fluids and mucus from your nasal passage. For the neti pot technique, use only sterile or distilled water as tap water can irritate the nasal passages. Here is the step-by-step guide to using neti pot:
Fill the neti pot with water.
Bow your head towards the washbasin sink.
Insert the spout of the container in your left nostril and let the water go inside the nostril.
Tilt your head towards the right so that the water entering through the left nostril gets out from the right nostril.
Keep doing this for a minute.
Now, switch the sides and follow the same instructions.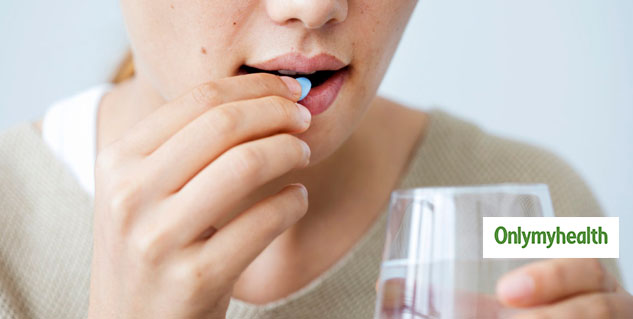 Take an allergy medicine or antihistamine
If you suspect that your stuffy nose is caused due to an allergic reaction, you should first take an anti-allergy medicine. If you don't know about the allergy, you can get an antihistamine to combat the allergic reaction. Nasal passage blockage can happen due to an allergy. Thus, taking anti-allergic medicine may solve the purpose. Along with this, you may also use a topical decongestant for faster results. This way, you would get relief from the stuffy nose both internally and externally. However, it is better to talk to a doctor about the medicine to prevent side-effects.
Also Read: What Is Low-Histamine Diet? Know Its Pros, Cons & Dietary Guidelines
Stay hydrated
Believe it or not but your water intake can be of great help in relieving stuffy nose. Keeping the body hydrated helps in warding off many problems including nasal passage blockage. From water to fresh juices to sports drinks, you can have any liquid throughout the day. Fluids help in thinning the mucus to ease sinuses and stuffiness. Fluids can also ease irritation and inflammation. If you are experiencing other symptoms like sore throat and cold, you should consume warm liquids such as soups, warm tea or herbal tea.
Take a shower
If you are suspecting stuffy nose, immediately go for a shower. You can take warm showers in winters but bathing can prevent worsening of the problem. The steam that comes out from the water has similar functions as a humidifier. It builds up moisture inside the nose to soothe inflammation and soften mucus. By doing this immediately after encountering the stuffy nose, you can get instant relief. You can also take steam to get similar effects.
Conclusion
Stuffy nose is a very common problem, especially during cold, flu and sinus infection. People believe that taking medications is the only way to get rid of this issue as they do not know that there are myriad options to clear a stuffed-up nose. Before using any technique that you don't know about or taking any medicine, you must consult an expert. This eliminates the chances of side-effects and allows positive results. So next time you wonder how to clear a stuffy nose, think about these home remedies.
Read More Articles in Home Remedies