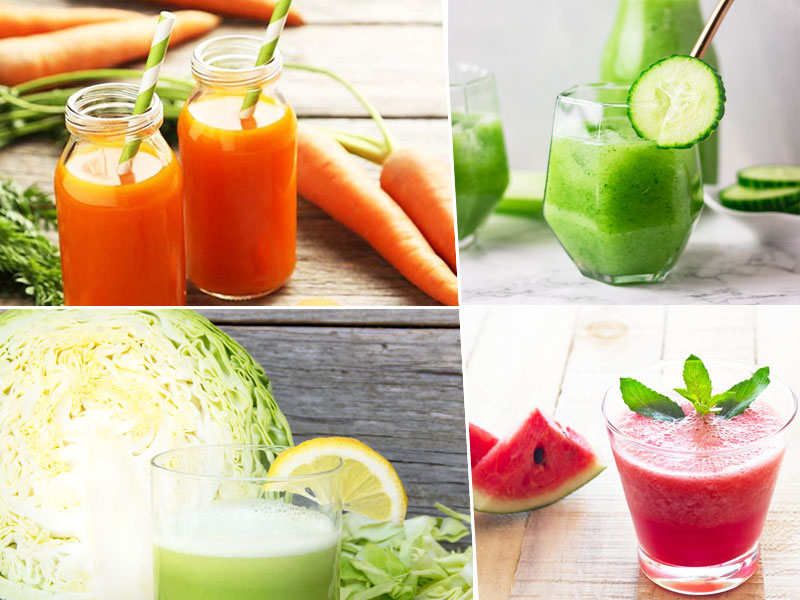 Summers are here and a lot of you would be gearing up for a summer diet. Considering expert advice that one should eat light during hot and humid climate, juices are the best bet. Also, a lot of people distance themselves from solid foods and adopt a liquid diet to soothe their digestive system while keeping the body hydrated. Obviously, the sole motto of getting on liquids would be weight loss and if you resonate with us, you must try some amazing fat-burning juices that we are recommending in this article. Some are sweet and some are sour but they are super-effective in weight management.
Best Fat Burning Juices
If you are not feeling like eating something, make yourself a glass of fresh juice and you are sorted! These suffice the daily nutrient requirement to not let your body deprive of any essential vitamin or mineral. Besides, the ones that we are mentioning here are low-calorie juices that rev up your metabolism to fasten fat burn. Let's start with the sweeter ones.
Carrot Juice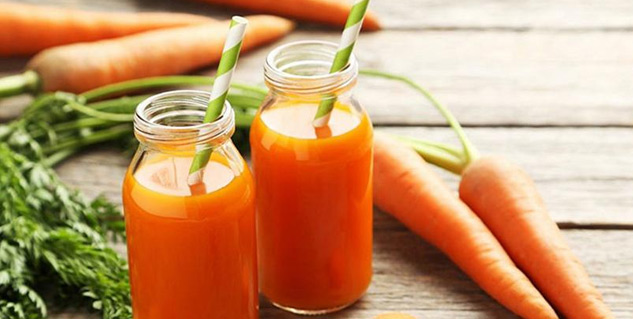 This vegetable offers many health benefits and so does the juice. It is loaded with dietary fibre that aids digestion and metabolic rate. Additionally, carrot juice is low in calories which means that you won't consume much calories if you consume this drink. Less calorie intake and faster fat burn is the best combination for weight loss. If you wish to make it healthier and tastier, you can add some orange juice to it. This is indeed a delicious detox drink.
Pomegranate Juice
Pomegranate juice is undoubtedly the most delectable juice on this list. Not only it helps in fat loss but it is also good for increasing haemoglobin and improving skin. Since pomegranate contains polyphenols, antioxidants and linolenic acid, it boosts metabolism while suppressing your appetite.
Cucumber Juice
The next fat-burning juice that we have is cucumber. Well, we all know that cucumber is a staple during summers because of its high water content and cooling properties. The other reason why it must be consumed whenever available is that it has fewer calories but it is filthy enough to satiate your hunger. Drinking a glass of fresh cucumber juice with a hint of mint and lemon juice is great for your stomach and it also refreshes.
Also Read: Health Benefits Of Drinking Cucumber Water and How You Can Make It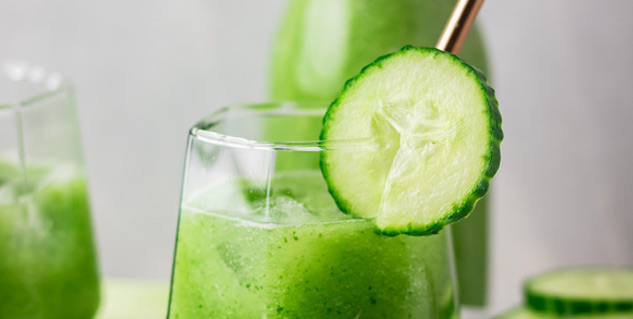 Bottle Gourd Juice
This the classic lauki ka juice that we are talking about here. Do you know that consuming bottle gourd or lauki juice daily can fasten the weight loss process? Despite its odd taste, people have bottle guard juice because of its remarkable health benefits. This vegetable doesn't have any fat content or calories. You may not like it but you gotta do it if you want to lose the extra kilos. Once you start drinking it, you'll get used to its taste.
Watermelon Juice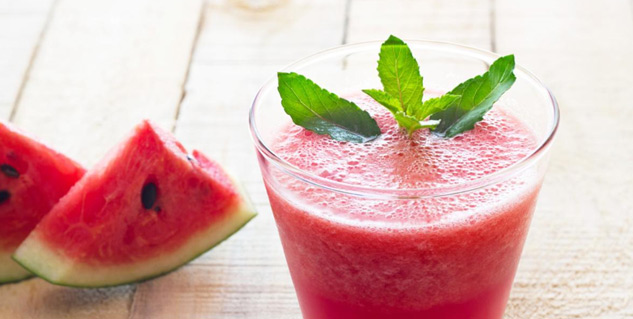 This is by far the most healthy and tasty juice for weight loss or fat burn. Watermelon contains the maximum amount of water which means lesser calories with a higher taste. Eating watermelon fruit provides the same amount of calories as watermelon juice. It has amino acids that boost fat burn. You must consume this sweet and refreshing drink.
Also Read: Do You Know The Health Benefits of Watermelon Rind? Read Them Here
Cabbage Juice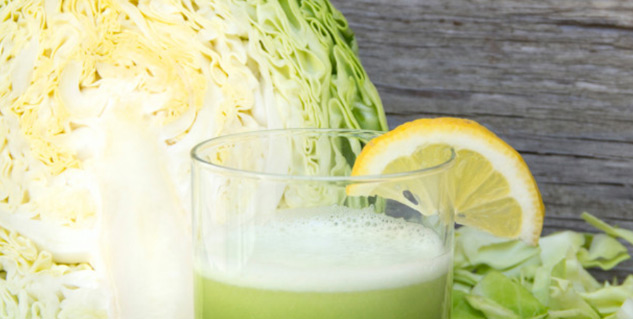 Have you heard of cabbage juice before? Cabbage is a versatile vegetable that is most used in Chinese cuisine and salads but its juice is exceptional in weight loss. Besides, it also aids in indigestion and bloating by emptying your digestive tract. Cabbage is also a high-fibre vegetable that keeps you full for longer. If you don't like the taste of this vegetable juice, you can throw in other low-calorie fruits & vegetables like beetroot, carrot and apple.
Read More Articles in Healthy Diet