The pandemic situation serves as a reminder for all to bring their focus and attention to the most important aspects of living- our health. We have understood that building immunity and practising hygiene are the two most important pillars of health. Unlike last year when we were struggling to manage our health, we have now moved on to overall health. Nutrition, being the prominent element in health needs to be taken care of. In this article, we would be discussing the role of protein in building holistic health. Khushboo Jain Tibrewala, Nutritionist, Diet & Lifestyle Coach, Founder of The Healthy Pantry & Supporter of The Right To Protein Initiative has provided us inputs for the same.
It is important that people know and learn what is important to consider when it comes to health. One of the most important nutrients to strengthen the body's health is Protein. Protein is one of the most important components of each cell in the body, and adequate consumption of this macronutrient is essential for our bodies to function properly. A high protein intake can help with weight loss, increase muscle mass, and improve overall health. It is crucial for the development of muscles, hair, blood, connective tissue, antibodies, enzymes, and a lot more.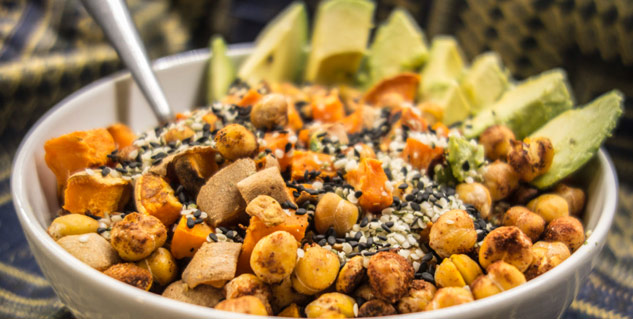 Protein should be given its due credit for helping to build the holistic health of a person. Do you know that protein also aid immunity-boosting? Protein contains amino acids that are essential in regulating various functions such as antibodies, hormones and other regulatory substances. Altogether, these boost the immune support and form a protective shield against hostile elements like viruses and bacteria.
Also Read: BEWARE! These Protein-Rich Foods Can Cause Weight Gain
How can we increase our protein intake?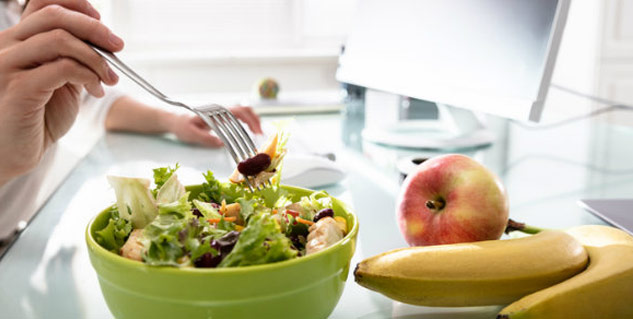 There are several sources of protein that you can consider for your consumption. Besides, the right food and its right quantity matter. You must make combinations that suffice your daily protein intake value. The Recommended Dietary Allowance (RDA) suggested by the Indian Council of Medical Research (ICMR 2017) for Indians is 1gm of protein per kg of a person's weight. For example, if you weigh 55kgs then you must consume 55gm of protein daily. Here is a natural approach that is ideal to strike the correct nutritional balance:
25% of your plate - Protein
25% of your plate – Whole grain cereals
50% of your place – Fresh Vegetables and Fruits
Animal sources of protein such as white-meat poultry (chicken, turkey), fish, eggs, a few red meats, dairy products such as cheese, milk, yogurt, etc. Plant protein sources such as pulses (soybeans, kidney beans, green and red lentils), nut (peanuts, soy nuts, almonds), grains (oats, quinoa, millet), etc. are some food groups with high protein whole foods that should be included in the diet.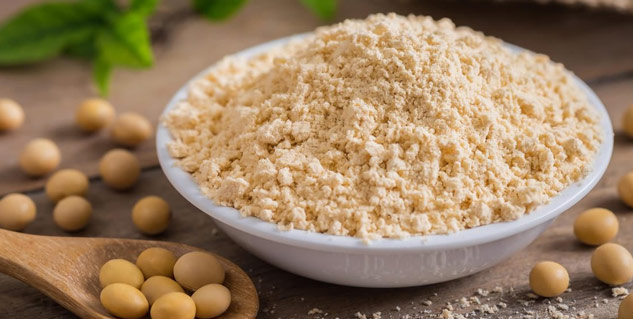 Also Read: Here Are 5 Vegan Protein Sources That You Should Know About
Soy Protein benefits
Do you know that April month is observed as Soy Month yearly? Soy foods are the richest sources of protein be it soybeans, tofu or soy milk. These offer high-quality protein that also gets easily absorbed by the body and activate metabolic activities. Also, soy foods are compared to animal protein sources because of their richness of taste and protein content. These are excellent protein substitutes for vegetarians and people on vegan, flexitarian diets.
Moving on from sources of protein, it is equally important to daily monitor protein intake and be mindful about the quantities we consume. One should always consume only adequate-protein, not more, not less. There is a lot of information being spread by campaigns such as Eat Right India, PFNDAI, Right To Protein, Poshan Abhiyaan, etc. that helps throw light on several daily dos and don'ts when it comes to staying fit and healthy. Such initiatives are important to increase awareness among everybody so that the role of protein is considered in achieving good health.
Read More Articles in Healthy Diet