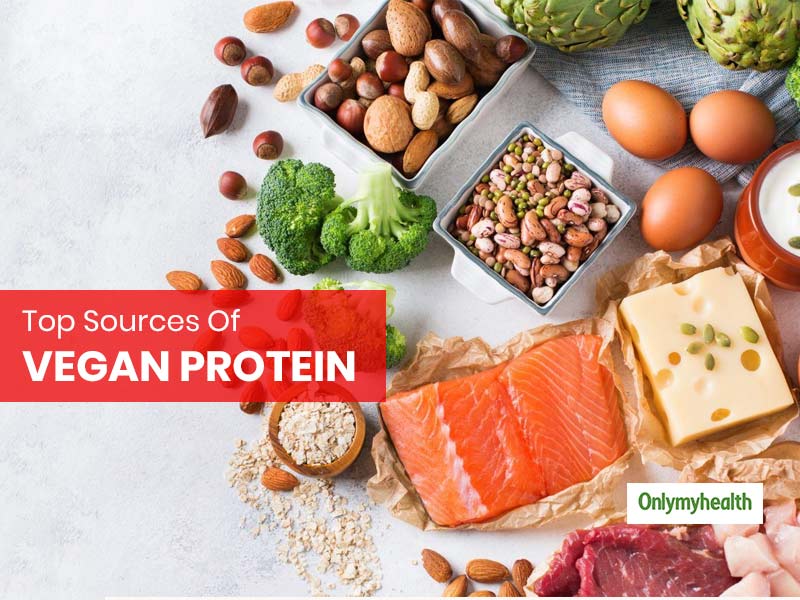 Here Are The 6 Best Sources of Vegan Protein.
Protein-Rich Food Sources: What is a protein or what are protein foods? Why is it essential to have a high protein diet? What is the protein foods list or what are the proteins, fruits and vegetables, and what are the types of protein? These questions are often asked about protein. Herewith this article, we will give you the answer to every question and will explain why protein is crucial for you and in what amount you can eat it (Protein Foods). Proteins are a series of the structure of amino acids that the human body needs to perform many functions properly. Typically, proteins are of two different types: whey protein and casein protein. Whey protein contains all the essential amino acids, which are vital to building strong muscles. On the other hand, our body takes more time to digest the casein protein. Proteins provide many health benefits like strengthening muscles, strengthening bones, repairing tissue, promoting metabolism, building a healthy immune system. Therefore, it becomes essential for us to include a sufficient amount of protein in our diet.
Top 6 High-Protein Foods to Eat
Egg: It is a high protein food and is one of the most nutritious foods on earth. It is full of essential minerals, vitamins, eye-protecting antioxidants and healthy fat. Therefore, we should add eggs in our diet daily. Do you know that white part of an egg is practically pure protein? You can eat boiled eggs, omelettes, fried eggs or mix it in your shake.
Greek yoghurt: Greek yoghurt is a very thick dairy product. It is delicious and full of nutrients. It is readily available in the market. You should include Greek yoghurt in your diet instead of plain yoghurt. To increase the taste, you can add walnuts, salt, or honey to it.
Lentils: Lentils are a recognised source of protein for vegetarians. Not only in protein, but do you know that lentils are rich in minerals and nutrients like fibre, folate, iron, manganese, potassium, phosphorus, and vitamin B? The protein in lentils helps to maintain the heart-health, help digestion and control blood sugar levels.
Potato: Potatoes are often called starchy vegetables, but they are a good source of protein and other nutrients. A boiled, mashed potato is rich in essential nutrients like protein and carbohydrates. However, when you eat it, moderation is necessary, because it contains a lot of calories.
Milk: Not only calcium but do you know that milk is also rich in protein? Milk keeps your stomach full for a long time and hence can be called the perfect breakfast for the evening. Also, a glass of milk can be an excellent source of high-quality protein.
Chicken: Chicken breast is essential for controlling diabetes, reducing the risk of cardiovascular disease, lowering LDL cholesterol levels and supporting brain health.
Conclusion- Protein Intake and Protein Foods: If you do not consume enough protein, then it directly affects your health. Protein is found in both sources, i.e. animal and plant. Animal sources, such as chicken, beef, tuna, chicken, fish, contain high protein. On the other hand, the primary plant sources of protein include nuts, seeds, potatoes, whole grains and legumes.
Read More Articles in Healthy Diet