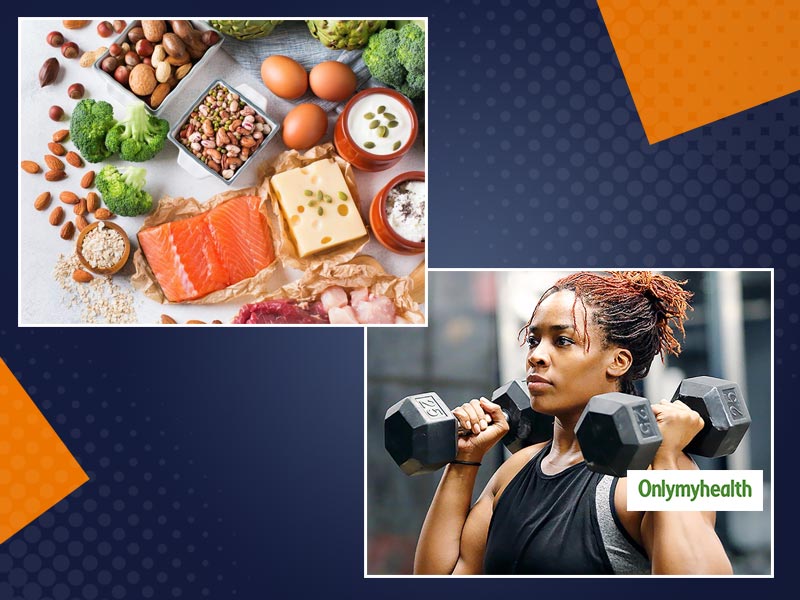 Protein Week 2020: What don't we all do for a healthy life? We follow all kinds of exercises with diet and protein, as it is most famous for health. Protein keeps the body muscles healthy and keeps them away from obesity. People who are unable to take sufficient amount of protein in their daily diet are at increased risk of many diseases. Protein week is observed every year from 24 to 30 July. The primary purpose of Protein week is to make people aware of protein. People of India need to know protein because according to a study by IMRB, 70% of people in India are suffering from protein deficiency. Apart from this, 93 per cent of people are not even aware of the need for protein. Protein deficiency has also been observed in people living in urban life.
Protein Deficiency Loss: The lack of protein causes the muscles of the body to become weak. The pain of body pain and stiffness is also seen. Protein deficiency in the diet is also the leading cause of obesity. People who do not take protein food have a higher risk of diabetes.
How Much Is Protein Needed According To Age?
It takes 24-48 hours to build a muscle, and you need protein throughout the day. Moreover, the women start losing protein after 30, while men lose it at 55. So in this protein week, you should also know about the requirement of protein. Muscles are often associated with bodybuilders. But very few people know about the importance of muscle and its effect on the whole life. A study conducted last year by Inbody and Ipsos found that 71 per cent of Indians are suffering from poor muscle health.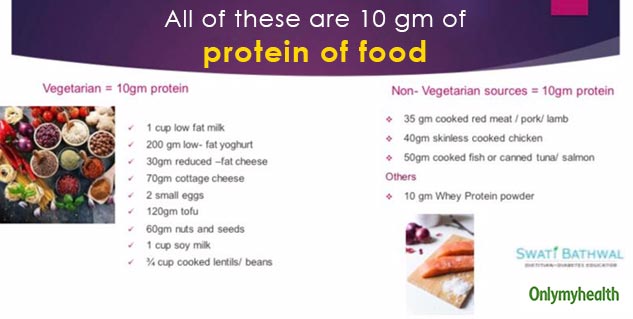 Know about muscle health: The health of the muscles determines your body's normal functioning. Most people suffer from muscle fatigue. The reason for this is a passive lifestyle which includes lack of exercise, lack of nutrition, ageing and muscle breakdown. Muscle health also affects diseases such as diabetes and heart disease. Troubles such as stroke, multiple sclerosis, depression, fibromyalgia and chronic fattening syndrome further increase muscle fatigue.
Maintenance of protein: Muscles are made up of proteins and are essential for better muscle health because they are essential for maintaining muscle mass. Eating a protein-rich diet is necessary for healthy muscles. Eggs, chicken, milk, all types of pulses, walnuts, almonds are rich in protein. Protein supplements can also be taken to meet protein needs.
These three tips will help with the excellent health of the muscles
It is essential to know how much protein your body needs daily. You need one gram of protein per one kg of weight.
Protein can make things like drinks, eggs, fish, chicken and soy part of your daily diet.
Do regular exercise walking, running or swimming 3-4 times a week.
Drink plenty of water. Water is essential for muscle health. Through this, the muscles get the necessary electrolytes to function.
Protein is an indispensable requirement for building muscle in the body. Muscle degeneration occurs continuously in our body, which is compensated by the synthesis of new tissues. On the occasion of Protein Week 24-30 July, we would like to tell you that protein helps ensure that the combination makes the daily loss of muscle of new muscles. These four things must be known about protein.
Also Read: Easy Homemade Protein Shakes And Bars Recipes
Protein helps in the production of hormones and enzymes in our body. It is necessary for hair and skin health. Improves the health of our muscles.
About 10 to 15 per cent of these calories should be derived from protein.
Corporate professional men with lax lifestyle need around 2300-3500 calories a day, while corporate professional women will need around 1900 to 2800 calories. It also depends on their age and level of physical altitude.
On average, a person needs 1 gram of protein per kilogram according to his body weight. Therefore, for better muscle health, an average male should take 60 grams, and a woman should take 55 grams of protein per day. Since protein is not stored in our body, include it in your diet daily.
Where to get protein from?
Protein that we take in our food comes from different sources, and not all types of proteins have the same properties. Proteins are classified based on the amino acids they contain. All necessary amino acids are present in whole proteins, while incomplete proteins have few or no amino acids at all. Pulses, legumes, etc. as a botanical source and milk, poultry, seafood etc. as animal sources are familiar sources of protein. Remember that not all proteins are equal, and some proteins are better than other proteins.
Read More Similar Articles in Healthy Diet