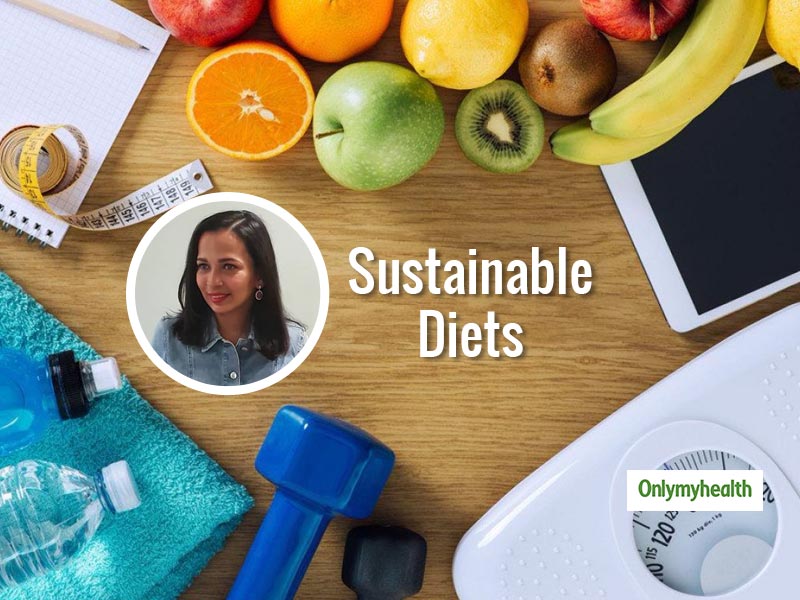 What is a sustainable diet? It is a form of the diet that is not only beneficial for your body but also for the environment. The United Nations Food and Agriculture Organization (UNAFAO), defining menus, has said that 'Sustainable diets are those that can provide nutrition to existing and future generations, without affecting the environment. Sustainable food should be such that it is right, good for biological diversity and all other kinds of living organisms on the earth. Sustainable diet is affordable, readily available and rich in nutrition. It is the diet that neither damages the environmental resources nor human resources.
What to eat in a sustainable diet?
Add more local fruits and vegetables to your diet. This reduces the amount of greenhouse gas release, which reduces carbon footprint and affects the environment less. Bread, rice and cereals can be eaten, as they release small amounts of greenhouse gas. Consume less meat and fish. Research has shown that increasing consumption of meats, eggs, and fish affects greenhouse gas deposits, nitrogen and phosphorus cycles, leading to freshwater scarcity and loss of biological diversity. Apart from this, most infectious diseases originate in animals and reach us.
Also Read: Reasons Why You Must To Replace Your Breakfast With A Green Smoothie
Celebrity Nutritionist Rujuta Diwekar states that "this is precisely what Kareena Kapoor Khan was eating and working out around late May - mid-June when she shot for the Filmfare cover."
Meal One (9am-10am): Soaked badams / Banana
Meal Two (12pm): Dahi rice & papad OR roti paneer sabzi & dal
Meal Three (2 pm-3 pm) - small bowl of papaya OR handful of peanuts OR piece of cheese OR some makhana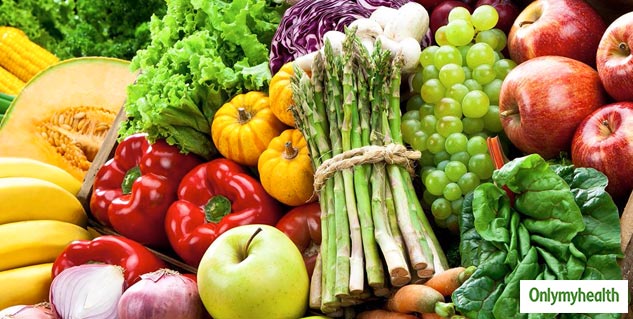 Meal Four (5 pm-6 pm) - Mango milkshake OR bowl of litchi OR some chivda
Meal Five (8 pm) - Veg pulao and raita or pudina or palak roti with boondi raita or Dal rice & sabzi
Bedtime - Little nutmeg with Haldi milk
If hungry in between - curd with raisins or cashews, fresh fruit, nimbu sherbet, nariyal pani (coconut water), chaas with kalanamak & hing (buttermilk with black salt)
Also Read: Know From Nutritionist, Spices That Can Keep Monsoon Illnesses At Bay
Weekly workout details
View this post on Instagram
Day One - 20 mins treadmill focus on speed.
Day Two - Yoga routine
Day Three - Break
Day Four - Home strength training workout
Day Five - 40 mins on the treadmill, focus on staying on a steady speed.
Day Six - Restorative yoga postures or Core workout
Day Seven - Break
Why a sustainable diet?
Western countries have realized that their current diet is based on high calories, protein and animal protein, which is rapidly leading to climate change and a shortage of local food items. After some research and studies, it has been revealed that, if a little change is made in your favourite diet, then some environmental problems can be overcome. For example, an American person can reduce the amount of carbon footprint of their share in the environment by eating less dairy and meat products.
Conclusion: Use limited processed foods because natural resources are pressurized to make them, and this causes environmental pollution. Among them, sugar, fat and salt levels are also very high, which is harmful to health.
Read More Articles in Healthy Diet