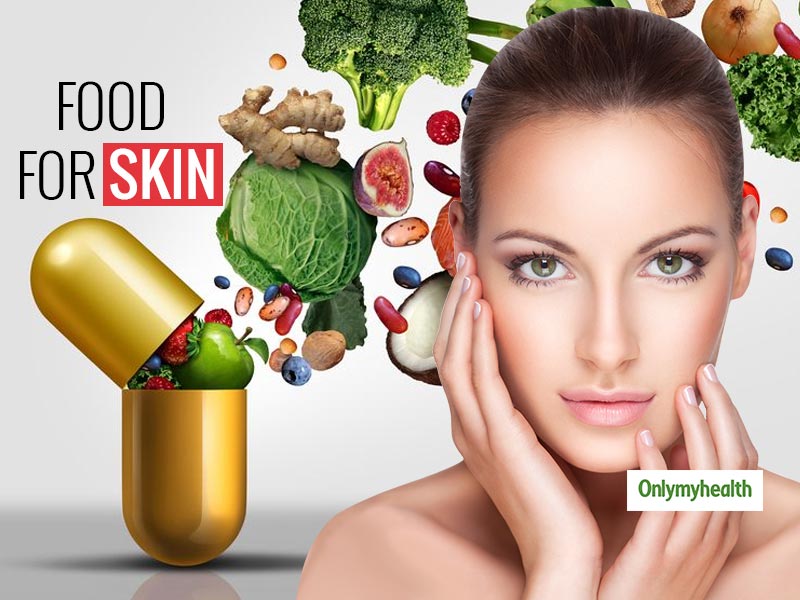 What are the pre-requisites for healthy and glowing skin? The first and foremost that we can think about is a good skincare regime, which includes a good face cream, exfoliation scrubs and moisturisers. But what about the food that we eat? Do we not see our skin becoming a tad bit dull when we are on an unhealthy eating spree? This is because what we eat also has a drastic effect on our skin and its texture, which means an unhealthy diet not just makes you obese or fat but can make your skin dull too. So, how about introducing skin-friendly food options in your diet for healthy and glowing skin?
List of Food for Healthy Skin
Listed below are some food items that you must eat for glowing and happy skin:
Walnuts
Wondering what makes walnut best for healthy skin? It is its properties like healthy fats, zinc, vitamin E, selenium, and protein that makes walnut a healthy food item. It is an excellent snack for those who are prone to developing fungal infections more often. The fatty acids in walnuts help in the production of collagen, which reduces stress and its signs on the skin. Walnuts, which are packed with zinc content, help in reducing inflammation and wounds.
Watch: How and when to eat walnuts for complete health benefits:
Also Read: Replace Yellow Butter With Walnut Butter For Its Various Health Benefits With These Delectable Recipes
Avocado
Avocado is packed with various vitamins and minerals, which help in normalising the blood pressure. Avocado is believed to be a good source of vitamin B, which gives the body the strength to fight infection. What makes it the best for skin is the Vitamin E present in it, which also acts as an antioxidant. It also protects your skin from damage from free radicals. The antioxidants present in it do not harm the skin cells. It works like magic against anti-ageing fine lines, spots, wrinkles, etc.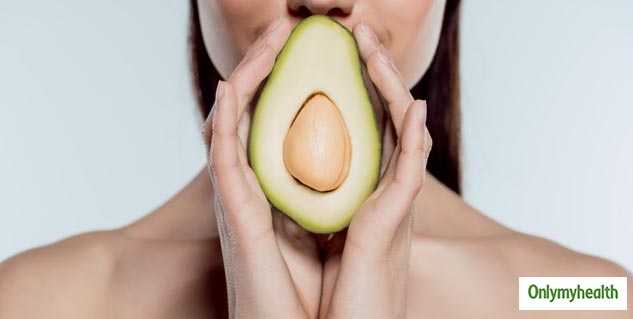 Dark Chocolate
What makes you fat? Who says it is chocolate? In terms of healthy foods, dark chocolate in controlled portions is considered to be extremely healthy for the heart and skin too. Dark chocolate has cardioprotective properties, which protects our heart from many types of serious diseases. It is packed with bioactive compounds, which make it apt as a skin-friendly food, and the flavonols in it protect skin from sun damage and its harmful signs. Having dark chocolate in controlled portions enhances skin density.
Tomatoes
If you are one of those who have big pores, then tomatoes are just the right thing for your skincare routine. Tomatoes are a great replacement to astringents and help in making the skin shine. Tomatoes are rich in antioxidants and Vitamin C, giving your skin the required boost and glow. Apart from including this in your diet, one can also make good use of tomatoes as a scrub.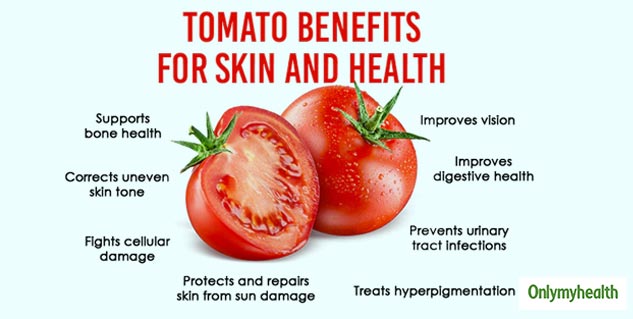 Also Read: Use Tomato On Your Face To Remove Tan And Revive Glow
So, next, if you wish to have gorgeous skin, pay equal importance to what you eat than only buying expensive skincare products.
Read more articles on Healthy Diet