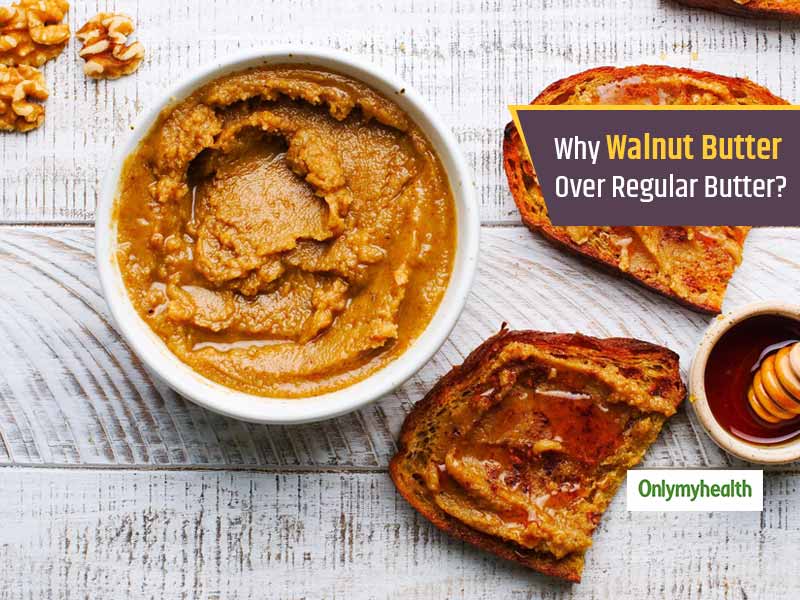 A lot of our cooking involves the use of yellow better for better taste and texture. Be it baking, as a breakfast spread or even to garnish for an extra glaze, we have been heavily dependent on yellow butter for the longest time known. But with the rising need of eating healthy and making some careful choices to avoid various lifestyle-related illnesses like obesity, cholesterol, high blood sugar levels, etc, a lot of us are now trying to replace some home essentials like the yellow butter. Move over to walnut butter this time, when we are in the constant need to be in the best of our health.
Why No Yellow Butter?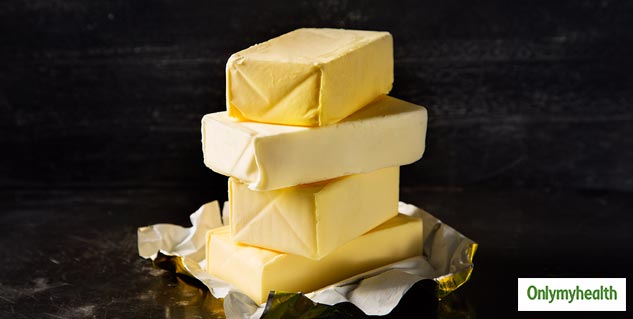 One thing that keeps us worried is the rising cholesterol levels only due to bad eating habits. It is hard to realise, but a little part of your meal can bring you closer to various health issues. Listed below are some side effects of eating yellow butter in larger quantities:
Yellow butter contains a high amount of saturated fat. Excessive intake of it may increase the risk of cholesterol.
Consumption of butter can also cause heart disease if cholesterol increases.
A good amount of fat is found in butter. Therefore, obesity can increase if it is consumed in excess.
Eating one teaspoon or 14 g of butter daily can be beneficial. However, if you are already prone to various health concerns, it is always advisable to stay away from such cravings.
Also Read: Promising Skin Care Benefits of Walnut Oil Explained By Renowned Dermatologist
Why Walnut Butter?
A healthy replacement that we can opt-in place of the regular butter is walnut butter. This versatile spread works great with toasts and pancakes or a great dip with your favourite appetiser. It is light in flavour and goes well with various dishes. Some health benefits of walnut butter are:
Walnut butter provides key nutrients like protein, fibre and plant-based omega-3 fatty acids.
Walnut helps in reducing ageing too, making walnut butter a healthier way to delay ageing.
A great alternative for those who are on a weight loss diet, as walnuts are high on fibre and less on fats
This does not indicate that even little amount of yellow butter is not advisable, but now times are such that one must make some careful choices on a daily basis. To give you a kickstart, try out these walnut butter recipes in a variety of sweet and savoury possibilities by giving the classic recipe a flavourful twist by Celebrity Chef Sabyasachi Gorai:
California Walnut Parsley Pesto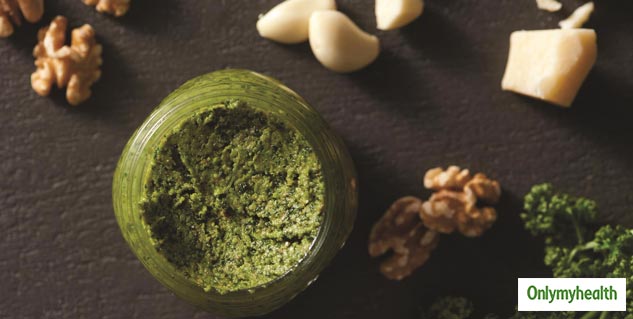 Ingredients
120g California Walnuts
1 bunch parsley
1 clove of garlic
28g parmesan cheese
4-6 tablespoons olive oil
Preparation
Wash the parsley, pat dry and pluck off the leaves.
Peel the garlic and chop it coarsely.
Grate the cheese.
Grind the walnuts as described in the basic recipe. As soon as the walnuts have formed a thick paste, add the parsley, garlic, cheese and olive oil, and blend again thoroughly.
VIDEO: Here's why you should eat soaked walnuts:
Also Read: Bored Of Mundane Dishes? Nutritionist Nmami Agarwal Explains 4 Dishes That You Can Amp With Walnuts
Crunchy Coconut-California Walnut Butter
Ingredients
450g California walnuts
Salt to taste
1/2 cup shredded unsweetened coconut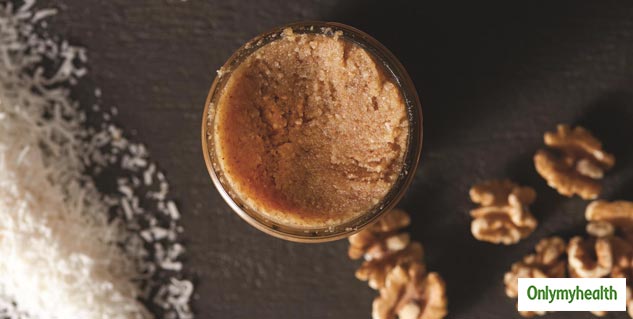 Preparation
Toast coconut on low heat.
Grind the walnuts and salt in a blender or food processor for 3-4 minutes until the mixture becomes a creamy paste.
Add the toasted coconut and blend well.
Read more articles on Healthy Diet