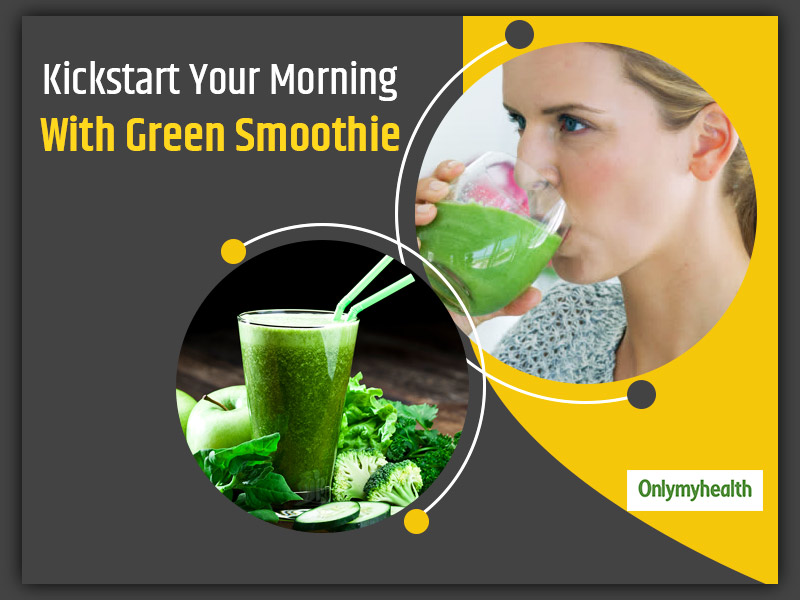 What do you believe in more- eating or nutritional eating? Food is worthless if it doesn't provide nutrition to your body. To live long with no medical condition, you need to focus on healthy eating with a balanced diet. The first meal of the day is most important as it boosts your metabolism to function for the entire day. It is said that you should have a heavy breakfast for the same but we have 7 reasons to prove that a green smoothie is better.
1. Quick and Easy
This is the most easy breakfast option to fuel your body for the long and tiring day ahead. It takes hardly 10 minutes to prepare a wholesome smoothie which not only satisfies your morning hunger but also prevents you from binging on other heavy(also, unhealthy) breakfast items like bread. The best thing is that you don't have to get up early and find options for what to cook for breakfast!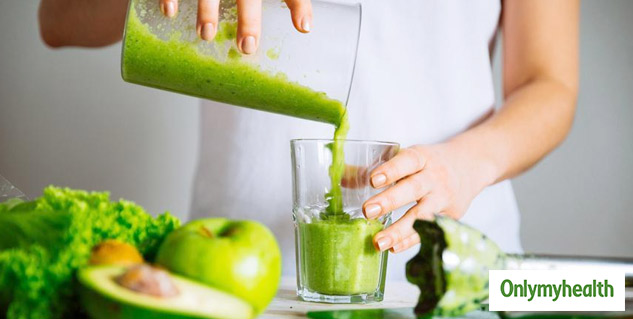 2. Hydration
We are all advised to start the day with two glasses of water either warm or room temperature. The reason behind this is that your body becomes dehydrated overnight and to get it back on track, you need to give it a water boost. People who suffer from dehydration must start their day with lots of water followed by a large glass of green smoothie. This lays a healthy foundation for the day. Plus, there are many hidden benefits that you will get to know as you scroll down.
Also Read: Drinking Bottle Gourd or Lauki Juice Is Good For Skin & Hair
3. Energy
You have an entire day ahead of you and you need energy to conquer it. It is believed that a heavy breakfast is the key to stay energetic all day long but a green smoothie is even better. This light smoothie is a powerhouse of energy which would keep you full without feeling heavy on the stomach.
4. Reduce Inflammation
Green smoothies contain essential vitamins and minerals to fight inflammation. Most people feel bloated in the morning and this green smoothie is perfect to aid bloating. Make smoothie with banana, spinach, avocado and basil.
5. Get your focus right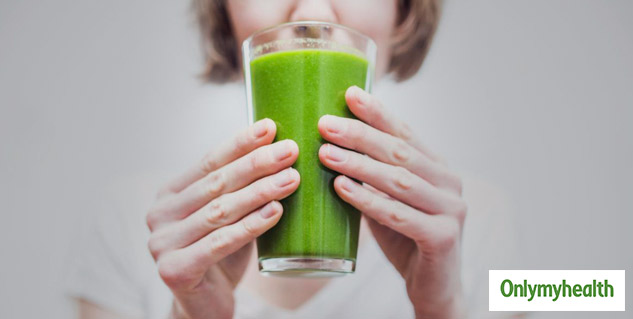 We have a sleepy mind in the morning which needs to be wake up. A heavy breakfast can make it even more lethargic which is why green smoothie the best bet. It would clear the brain fog to help you focus more and excel.
Also Read: Immunity-Boosting Homemade Juices To Drink This Summer
6. Control Cravings
Many people crave sweet in the morning. Also, if you eat a healthy meal in the morning, you are supposed to feel low on energy by the end of the day which means cravings. When you give right nutrition to your body, your untimely food craving will decrease. Eventually, you'll adapt a clean lifestyle and attain best health results without dieting! Just stick to your green smoothie routine and enjoy the results.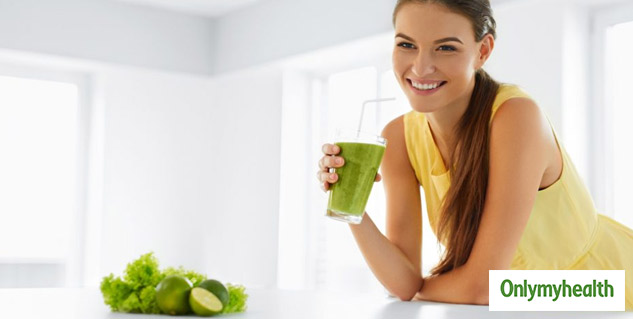 7. Make your skin glow naturally
Greens are good for the skin. The greens help in clearing the skin to unravel the natural beauty. People who eat greens daily are found to have a clear and glowing skin. Upon starting your day with a green smoothie, you can also make your skin softer and shinier. What you eat shows up on your skin. Eating nutritious food makes your skin happy and healthy.
Read More in Healthy Diet