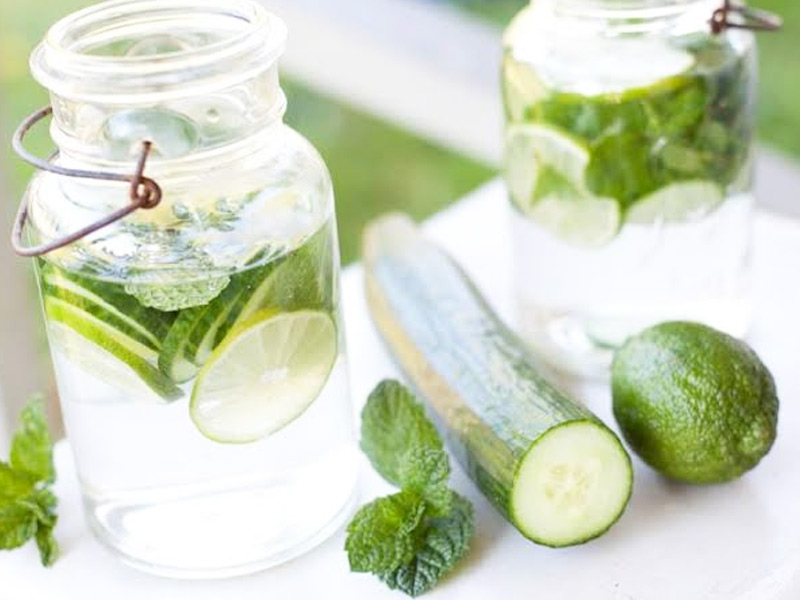 Cucumber water is a very helpful detox drink. Check out its health benefits and procedure to make it from an expert. Read on.
Commonly known as a vegetable, but cucumber is technically a fruit. The most nutrient filled parts of a cucumber are its seeds and peel. It is a major ingredient in salads and adds taste to your plate. Cucumber can be consumed in many ways including cucumber raita, Cucumber sandwich, cucumber water, etc. Cucumber water is a detox drink that is consumed by a lot of people. It is not only beneficial for your body but adds on to skin and hair health as well. You can forget the stress of gaining any weight even after eating a good amount of cucumbers. Talking about cucumber water, it is a refreshing and healthy drink that is also easy to make.
With the high water content, cucumber water can also keep you full for longer hours. You can count on it for helping in losing weight effectively. Many people prefer taking cucumber water right after waking up, instead of during daytime. Having this drink on an empty stomach helps in flushing out toxins, increasing appetite, weight reduction, good skin health and boosting immunity. So, Onlymyhealth editorial team spoke to Dietician Arushi Gupta, Associate Dietician, Dayanand Medical College and hospital, Ludhiana, about the health benefits of cucumber water and yeh procedure to make it.
Cucumber water health benefits
Cucumbers are rich in vitamin K, B and C along with minerals like copper, phosphorus, potassium, and magnesium. Its benefits include enhancing your skin to aiding weight loss. Cucumbers have a low calorie content and contain a huge amount of water and fiber in them. It is the perfect ingredient for hydrating your body and skin. As per Dietician Arushi, here are the 9 main health benefits of cucumber water:
1. Keeps you hydrated
It is important for your body's function to consume atleast 7-8 glasses of water everyday. There are many high water content fruits and vegetables that can play a major role in maintaining this balance. Interestingly, cucumber is also 95% water, and it is a known fact that drinking plenty of water is beneficial for your skin and body. It can keep your cells active by providing enough amount of water. Therefore, cucumber water helps in keeping your body hydrated.
2. Aids weight loss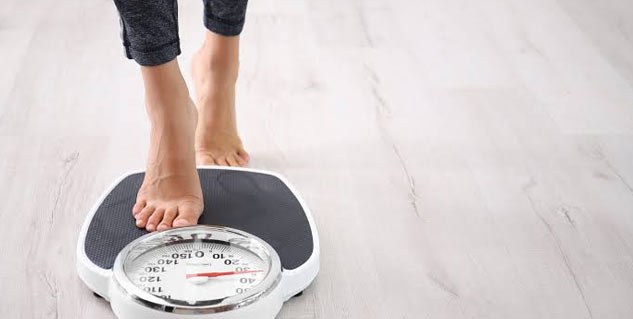 As cucumbers have very less calories, but a lot of water and other minerals, it aids weight loss. In this case, you can have as much cucumbers you want and not gain weight. Cucumber water is an amazing detox drink which can contribute towards your weight loss journey. Moreover, it will keep your stomach full, providing many essential nutrients alongside. So, if you are on a weight loss regime, it is advisable to take cucumber water has a great detox for the body.
3. Rich in antioxidants
Cucumber water is also loaded with antioxidants. Antioxidants release free radicals from the body cells and prevent or reduce the damage caused by oxidation. Antioxidants are substances that may protect your cells against free radicals, which may prevent diseases. Free radicals are molecules which are produced when our body breaks down food or when you are exposed to tobacco smoke or radiation. Having cucumber water sometimes will not only help your body reduce inflammation but will also help the skin to repair any kind of damage by itself naturally. With the huge amount of antioxidants, cucumber water reduces oxidative stress.
Also read: Here's How Cucumber Benefits Our Health, Gives Us Flawless Skin And Healthy Locks
4. Helps in lowering blood pressure
Another health benefit is that cucumber water helps in lowering and managing blood pressure. Cucumber has an effect in your body in maintaining your blood pressure and sugar levels as well. The properties of this fruit help in reducing and controlling and lowering your blood pressure levels. This is one of the major benefits of consuming cucumber water daily.
5. Prevents cancer and kidney stones
Various researches show that cucumbers can also help in protecting you from certain cancers. Along with antioxidants, cucumbers also have beneficial compounds known as cucurbitacins and a group of nutrients called lignans, which are responsible for combating against cancer. If you include cucumber water in your daily routine, it will prevent kidney stones too. With the high water content, it basically helps in detoxifying and flushing out toxins from your body, this preventing and removing kidney stones.
6. Promotes healthy skin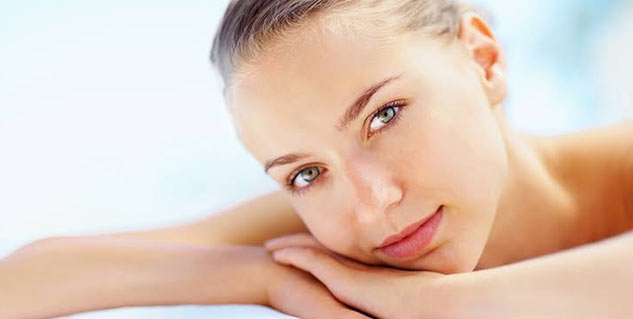 As mentioned above, cucumber is loaded with antioxidants, which is beneficial for your beauty care routine. It promotes healthy skin and helps in fighting many skin conditions. Cucumbers have the power to keep your skin healthy, young and active. You can both apply and consume cucumber water to enjoy the wide range of skin benefits. And, it is also known for slowing down the ageing process with a high amount of antioxidants. Cucumber water soothes and hydrates your skin, thus promoting healthy skin.
7. Improves bone and muscle health
Cucumbers are a rich source of vitamin K. The vitamin K requirement of your body that helps in developing proteins that are required to maintain healthy bones and tissues as well as to help your blood clot efficiently. Potassium is also an important nutrient to gain muscle energy, which also helps with muscle recovery. Cucumber is a good source of potassium, making cucumber water an excellent way for an active person and people with sore muscles.
Also read: Cucumber Seeds Health Benefits: Here's Some Unknown Facts About It
8. Acts as a detoxifier
When we talk about improving digestive system, detoxification is one of the best ways that can help in keeping you healthy. Regular detox helps in rejuvenating and cleansing the Agni and tissues. Cucumber water is an extremely useful natural way of flushing out harmful toxins and free radicals from the system, which can buildup and block intestines and cause irregular bowel movements in the body. Therefore, it also acts as a detoxifier for the body.
9. Freshens breath
Some food items have a tendency of leaving a bad or unpleasant smell in your mouth, whiel there are foods that might freshen the bad breath and give a cooling sensation as well. Just like mint, cucumbers also play the same role for your breath and taste. Cucumber water also can be very useful in getting rid of that bad breath and is beneficial for oral hygiene. You can take a glass of cucumber water to treat bad breath immediately. It will freshen up your mouth and leave a cooling sensation too.
How to make cucumber water?
Ingredients:
8 cups water
2 thin sliced cucumbers
Half teaspoon sea salt
Steps:
Take the sliced cucumbers and put it in a big jar
Then, add a pinch of sea salt to it
Pour the water and stir it properly
Cover the jar and cool it in the refrigerator for at least 4-5 hours or overnight
You can drink it with or without ice and make sure to have it within 3 days, even if it is in the fridge
You can also add other ingredients to this drink like lemons, oranges, basil leaves and ginger
These were the health benefits and procedure to make cucumber water by Dietician Arushi. Cucumber water is basically an inexpensive, easily available and a delicious drink that keeps you hydrated. Cucumbers have a wide range of vitamins, minerals, antioxidants and many other nutrients that can help in preventing several health conditions such as cancer and diabetes and also keeping the bones, skin, and muscles healthy. You can drink it as a substitute for all the unhealthy carbonated drinks.
Read more articles on Healthy diet