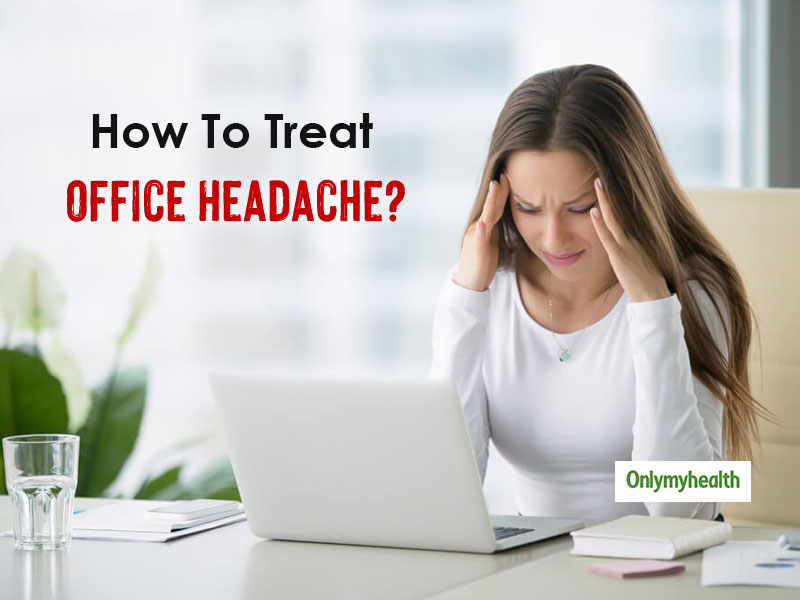 People working in the office are often troubled by headaches but women are most affected by this. The reason behind this may be office stress, poor lifestyle, diet mistakes, etc. Sometimes these headaches are so intense, that this affect your work and makes you feel mentally retarded. It becomes difficult for you to concentrate on your work with a banging headache. If you are a sufferer of office headache, here are some home remedies to ease the pain within a few minutes.
Drink tea or coffee
You can get relief from pain by drinking tea or coffee in case of headache. Tea and coffee contain an element called caffeine, which is a type of pain reliever. Tea helps in reducing your mental stress and soothes lethargy. So next time you have a headache, drink a cup of tea. However, you should not drink too much tea and coffee. Do not drink more than 2 teas or 2 coffees a day. Buy organic green tea bags by cliking here.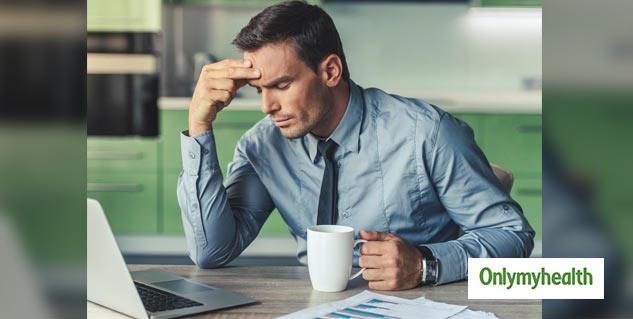 Also Read: Tips To Handle A Panic Attack In Office
Drink water and take a break
If you are having headaches due to stress, then take a break from your work and drink a glass of cold water. Actually, after working for many hours continuously, the muscles of the brain begin to tense. If you sit with your eyes closed for a while and relax, your brain gets rest. This relieves headache.
Eat chewing gum
The easiest way to relieve stress is to eat chewing gum. Your mouth gets a good exercise while eating chewing gum. Chewing gum relieves the tension of your facial muscles. This increases blood flow to the face and head. Although if you are a victim of migraine, your headache will not be completely cured but your headache will reduce.
Also Read: Are You're a Victim Of Social Fatigue? Look Out For These Signs
Sit properly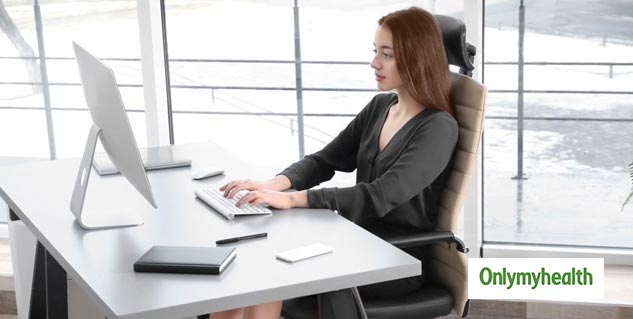 If you do not have the right way to sit during work in the office, then you may have a headache problem. Sitting in the wrong position brings stress on your back and waist muscles. These muscles can cause headaches. For this, keep in mind that always sit with your back straight in the office. If you work on a computer, keep the height of the computer fine, so that you do not have to tilt your head too much or raise it high. The height of your elbows and keyboards should be the same. Apart from this, take a break of 2-3 minutes every 40-45 minutes during work. At least 15 minutes walk after lunch.
Also Read: Clean Sleeping: Know Tips To Maintain Sleep Hygiene
Eat at the right time
Many times you do not get time to eat and drink under the pressure of work. But you may also have a headache problem due to not eating food at the right time. This affects your work. Therefore it is important that you eat food at the right time, so that you can complete your work at the right time.
Read More On Mind and Body