Salty and crispy potato chips, melt-in-your-mouth chocolate, delicious cakes, cheese-filled pizzas, or ice cream; we all crave for these at some point in a day. Many times you will have a strong desire to eat something similar. We cannot say precisely what is the reason, but some nutritionists try to relate it to health. Food cravings can be a reason for several things, including a sudden dip in the energy, nutritional deficiency or just an instinct. Let's know what could be the reason behind such cravings:
Chocolates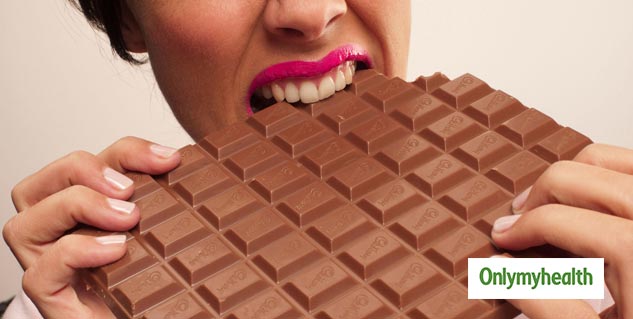 Do you think that your current mood is to get love, have peace and a tad bit of sympathy? We women often have such mood swings before periods, during pregnancy or after a very stressful day. Consider, there is also a strong desire to eat chocolate at such a time. The reason for this could be a little something to lift your mood. In addition to sugar and fats, chocolate also contains antioxidants, which not only relieve fatigue but also enhances the mood. Hence the need is felt more in particular circumstances. Chocolates are great to increase the happy hormones in the body, leading to a sudden lift in the mood.
Also Read: Love Candy? Here Are Some Healthy And Delicious Alternatives To This Sweet Treat
Cheese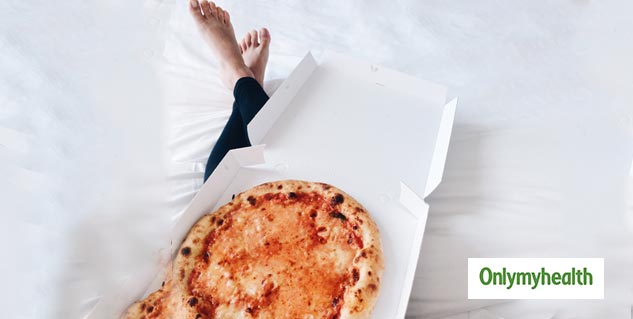 Do you think of those yummy wafting pizzas every time while at work? There can be a reason behind this too. Experts believe that due to the lack of fatty acids in the body, people may also have a strong desire to eat cheese and pizza. The desire is strong and is not ready to wear off. The reason can be the lack of Vitamin D in the body. So next, when you get this feeling, do not hesitate as a slice of pizza can help you get the energy back.
Ice cream
We all love ice creams and cannot stay without it. Irrespective of the season, this particular food item can bring a smile on several faces. Ice cream consists of creamy fats and sugar. More than anything, ice cream does bring back the memories of our childhood. This, in turn, means it helps in lifting the mood. The need to eat ice cream can also be a result of heartburn or acid reflux in the body. Creamy dairy food items are said to soothe these two syndromes much faster than any medicine. Also, those on painkillers might have an urge for the same to soothe the irritation in the stomach, which can be a reason of pain killers overdose.
Also Read: Eating Too Much Potato Chips During Pregnancy can be Harmful
Snacks like chips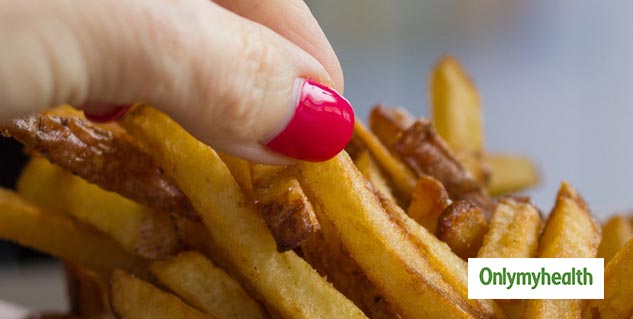 Have you had less water? Often due to dehydration, there is a lack of salt in the body, which might lead to cravings of salty snacks like fried chips. In this case, drink plenty of water. Sometimes it can also be due to excessive stress. According to the University of Utah, it is good to take deep breaths or meditate for a while before taking salty snacks.
No matter how much great these items are to lift your mood, an excess can also lead to several other health problems. The best way to tackle such cravings is to have a balanced diet. Also, never stock less of water with you for drinking. Eighty per cent of the people who go to offices are dehydrated. In this case, make it your habit to drink water half an hour before eating to reduce the chances of giving in to cravings.
Read more articles on Mind Body