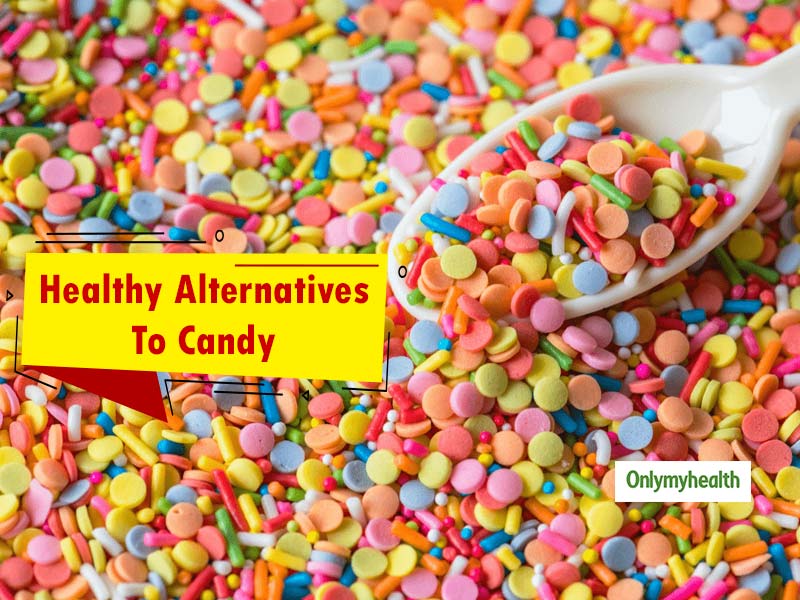 Candies are purely made of sugar content, artificial flavouring and food dyes. Irrespective of its unhealthy composition, candies have forever been our favourite. Eating these yummy treats increase the risk of several diseases, including obesity, diabetes, etc. Instant sugar craving does leave us no choice but to eat these sinful candies as they are handy and can be carried everywhere in bags. Have you ever thought of ways to satiate your candy craving without having to give in to your desire?
Listed below are some sinful yet healthy alternatives to candies that you should try out:
Homemade Popsicles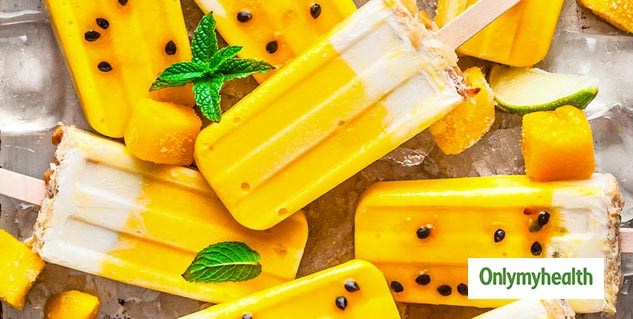 Don't we all love licking on those ice popsicles in different flavours? Making popsicles at home is the easiest and makes for a great treat to satiate your sugar cravings. While making these at home, you can use any fruit, sugar as per requirement and clean water to ensure proper hygiene. The simplest way to make an ice popsicle is to blend any fruit with water, juice or even milk. Pour mixture in popsicle moulds or even simple cups available at home and put in the freezer. These popsicles are easy to make and are a great alternative to sweetened candies.
Also Read: Can't Think Of A Meal Without Rice? Here Are 5 Healthy Alternatives To Rice That You Can Try
Dried Fruits
Ever wondered how fruits can be alternatives to candies? Dried fruits are a great source of sugar when your body is craving for it. The best part, as these fruits are dehydrated and concentrated in nutrients, it appears to be sweeter than real. Also, dried fruits seem to be denser in calories than any fresh fruit. The only caution here is to keep a check on your portions. In several studies, dried sugar has also been associated with beneficial dietary nutrients essential for weight loss. Dried fruits are readily available in departmental stores. Look for options, which are without sugar.
Honey Roasted Nuts
We all know what to munch on when extremely hungry. Nuts constitute to be a great source of dietary fibre, making it a healthy snack among all. To give your regular nuts a sweeter form, just roast nuts in honey and they are good-to-eat as a replacement of your candies. These nuts are crunchy, high on sugar yet low on calorific value. You can even make a trail mix by mixing several types of nuts. One can add almonds, cashews, pine nuts and more for healthy snacking and munching.
Also Read: Reasons Why you Should eat Nuts Daily
Fruit Chips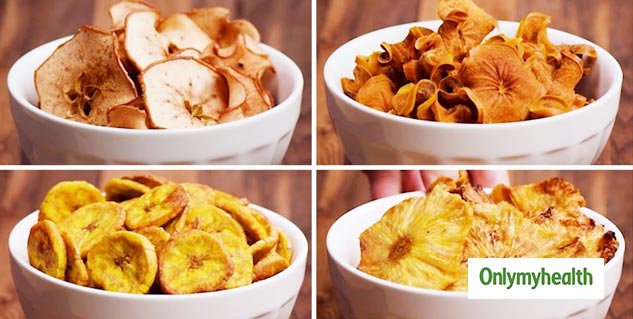 Ever heard of fruit chips? It is nothing much thinly cut slices of any desired fruit, which is baked. Crunchy in texture, fruit chips are naturally sweet and also fulfil your daily intake of fruits. To add that extra glaze and crunch, you can coat those fruit chips in brown sugar or even in white sugar before putting it in the oven for baking.
Dark Chocolate Covered Strawberries
Thinking how to make your fruits a replacement to candies? Just take a strawberry, dip it in dark chocolate and freeze until crunchy. This is an excellent replacement to your high-on sugar chocolates. Dark chocolates in controlled portions are considered to be good for weight loss. The best part, these chocolate coated strawberries in the refrigerator for a week.
Read more articles on Healthy Diet