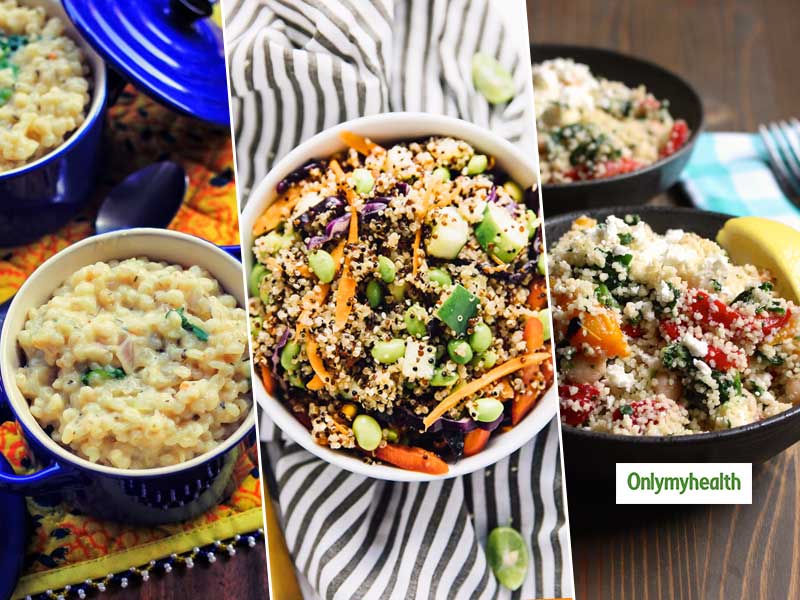 Rice is a staple in the Indian diet. It not just makes you feel fuller but does lend a zing to your meals. The very thought of biryanis, zafrani pulao and other rice dishes do activate your taste buds. However, in most diets that we follow in India, rice is a big no-no in most cases. White rice, in particular, is something that people end up ignoring owing to their diets. It is common for people to go on low-carb dies but often face difficulties in finding a healthy alternative to rice.
There exist other whole grains, which are equally filling and delicious and can be an easy replacement for rice. Listed below are 5 healthy alternatives to rice that you should know about:
Rice Cauliflower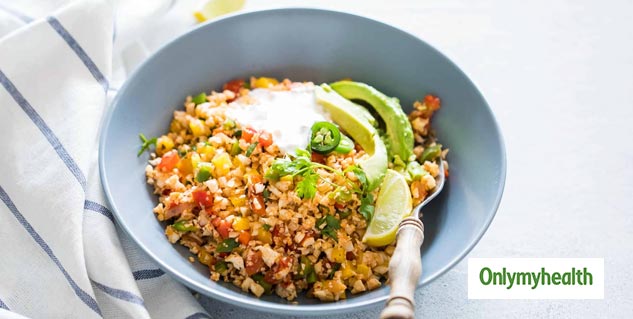 Ever heard of riced cauliflower? This is an excellent low-carb alternative to regular white rice with a mild flavour. It has a texture similar to the regular white rice but with very little calorific value. This is great for those following the keto diet as it is a low-carb alternative to rice. Riced cauliflower is chopped cauliflower heads in several pieces, grated and finely chopped in the processor. This needs very little in its preparation. This can also be bought over-the-counter from all departmental stores. Pair it with grilled fish or a low-fat gravy, and you are good to go!
Riced Broccoli
Just like riced cauliflower, rice broccoli is excellent for those watching their weight. A healthy and easily available alternative to white rice, riced broccoli is rich in vitamin C. It not just lends a unique taste to your meal but is great for immunity. To make this at home, grate broccoli or chop coarsely in a mixer for required consistency.
Also Read: Eat More Broccoli to Build Muscle
Quinoa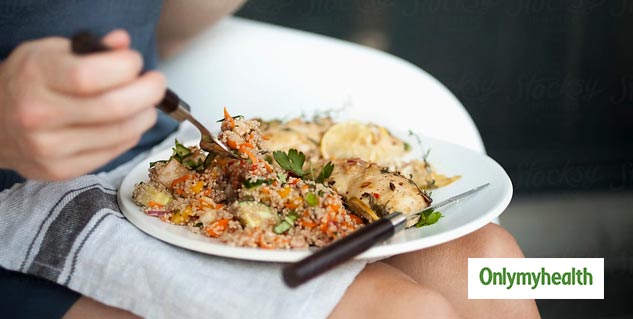 While we think of quinoa as a grain, it is a seed. Gluten-free in nature, this alternative is high in protein and has all the essential amino acids for the body. If you're a vegetarian, including quinoa in the diet can fulfil all your protein needs. While preparing quinoa, the trick is to take one part of this and two parts water as it takes longer than rice to cook. Also, this should be left on sim flame for the quinoa to absorb all water.
Barley
A great source of fibre, barley is an extremely healthy alternative to white rice, which can help in weight loss. It helps balance the gut bacteria for a healthy digestive system. Eating barley enhances the metabolism system, which helps in weight loss in most cases. One part barley and four parts of water should be mixed for the right consistency. The excess water should be drained once cooked just like we do it in boiled or strained rice.
Also Read: Get Rid of the Stubborn Fat Easily with Barley Water
Whole-Wheat Orzo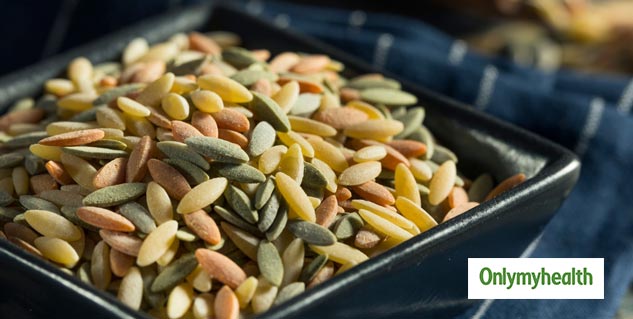 Who said pasta could only be fattening? A healthy alternative to white paste is the whole-wheat orzo. It is packed with protein and fibre and helps in softening of stool. However, be careful while eating this as it is 50 per cent more in calories than regular white rice but is undoubtedly a healthier form of pasta.
Farro
Similar to rice, this whole-grain is nuttier and chewy. It is packed with protein and is a plant-based nutrient. It is best to be pared with legumes or black beans to reap the maximum health benefits. For perfect consistency, take one part of farro and mix it with three parts of water. Cook until tender.
Read more articles on Healthy Diet