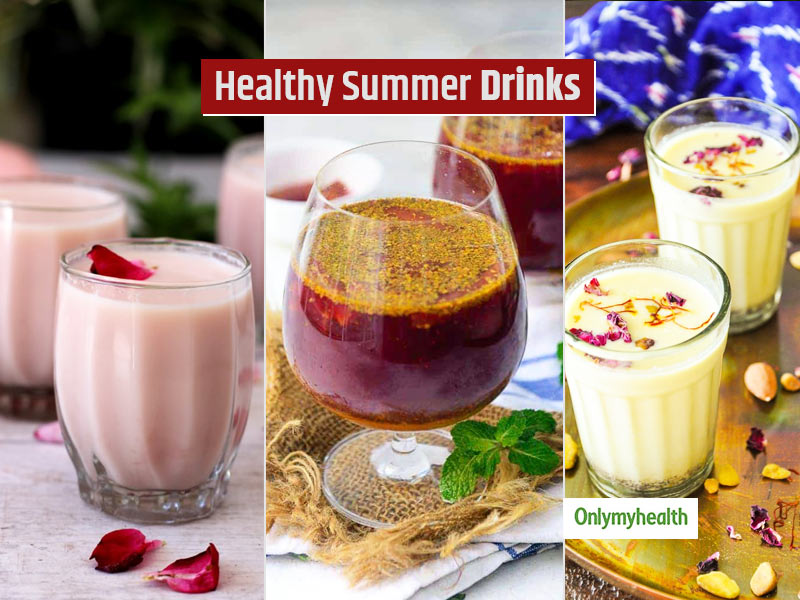 Know how to keep yourself healthy this summer season with these healthy drinks by Dietitian Swati Bathwal
This year Summer has hit early. The temperature is soaring high and it feels like summers already. We often use thandai, kanji, gulkand and many other regional health drinks during holi festival. Celebrating holi is welcoming summers but since holi is late this year, why wait for holi to drink our delicious thandai and other health drinks. In this article, I will explore my favorite health drinks for you all, you must consume one of these drinks once a day to get the most of their benefits.
Thandai
Thandai is a cooling drink. This is also my personal favorite in spring and summers. I tell people, why do you have to only drink this delicious health drink in Holi, we can consume them regularly throughout summers. But yes, it shouldn't be consumed with Bhang.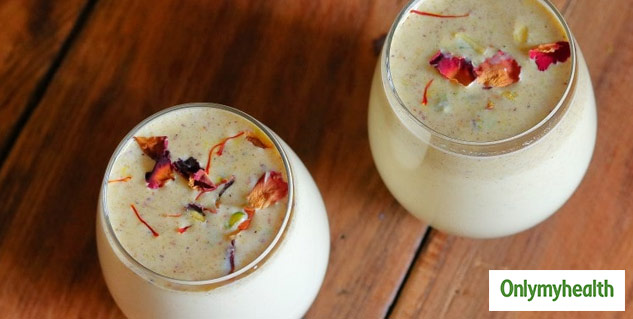 Also Read: Healthy Ways Of Consuming Milk By Nutritionist Avni Kaul
Milk in thandai is rich in protein, calcium, vitamin b12 and many other nutrients. Fennel seeds- that is use of saunf prevents flatulence and bloating, magnesium in fennel prevents cramps. It is rich in selenium, vitamin C and iron which helps in boosting immunity. It works as a wonder combination with other added ingredients in this drink. Adding nuts like pistachios, almonds add good fat and calcium. Pistas are rich in tryptophan which helps in sleep and also helps in uplifting mood. Peppercorns have immense health benefits as it helps in absorption of nutrients from the spices and herbs which are used in the drink. Rose petals prevents anxiety and cools the gut and aids in digestion. Watermelon seeds is a power house of nutrients which is rich in good fats like monounsaturated fats, omega 3 and folate and magnesium. It is an excellent tonic for heart and brain and magnesium prevents cramps. Some people add khus seeds "poppy seeds"- it is a good source of calcium, iron and zinc. Cardamom strengthens the mucosal lining and improves digestion. Saffron helps in relieving anxiety, reduces blood pressure and adds glow to the skin. "1 Thandai a day keeps stress at bay".
Gulkand
The wonder herb made from rose petals is a health elixir. Its richness in vitamin c helps in boosting immunity, helps in adding glow to the skin, prevents dehydration and soluble fiber in rose petals prevents constipation. It prevents blisters in the mouth which is caused due to an imbalance in gut health. It also helps in preventing constipation and it is a wonder herb for woman with pcos and pms by uplifting mood. Drinking gulkand sherbet or water reduces core body temperature and protects the body from external heat. Use 1 teaspoon gulkand in 100 ml cold milk or water every day. It is nourishing and hydrating.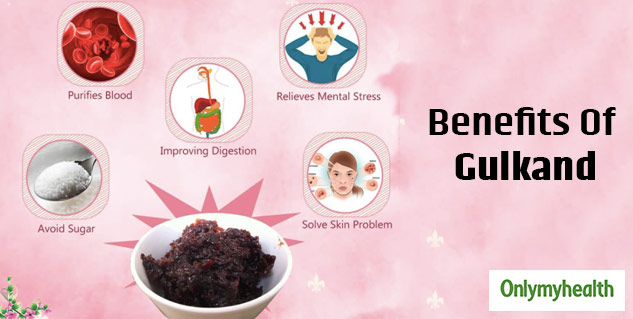 Solkadhi
Solkadhi is an ultimate summer drink of the Konkan region of India. This drink is made using kokum, coconut milk or buttermilk. When we drink Solkadhi with a meal, it helps in digestion. It also reduces hunger or appetite and prevents us with that mid meal snacking and cravings. It hydrates our body, improves digestion and certainly helps in weight loss, if consumed regularly. This drink is cooling in nature. Just like buttermilk in the North, this drink is a mixture of kokum and coconut milk in the South.
Buransh sherbet
This sherbet or drink made from Buransh flower of Uttarakhand has immense health benefit. During this season (Spring season), these flowers blossom and are used in the preparation of various drinks like sherbets, teas, juices and chutneys. It is a deep purple colour flower, making it rich in anthocyanins. Buransh drink has several health benefits like anti-diabetes properties, improves vision and eye health and is good for heart and liver. It is also considered as a drink for glowing skin. It prevents diarrhea too. If you are heading up to Uttarakhand, definitely try this drink this season or stock some dried flowers in your pantry. This drink is rich in antioxidants, anti-inflammatory (helps in reducing aches and pain and assists in metabolic function). When leaves of these trees are applied to forehead, it reduces headache. Consume a glass of Buransh drink once in 2 days or every day to boost your health.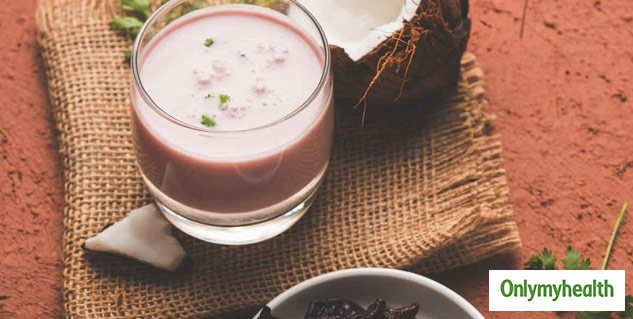 Also Read: Buransh Juice: Health And Medicinal Benefits Of Consuming This Himalayan Flower Drink
Kanji
Kanji is Indian kambucha drink with benefits of probiotics. It is a refreshing drink made with carrots, mustard seeds, beetroot and salt. It helps in boosting immunity as it is rich in vitamin C. It also has vitamin K, which makes it excellent tonic for bones and heart health and vitamin B complex with probiotics which helps in improving gut health and boosts energy. This drink is economical and can be easily prepared at home.
Even if you try one of these drinks mentioned above, once a day, you will be nourished.
Read more articles on Healthy Diet