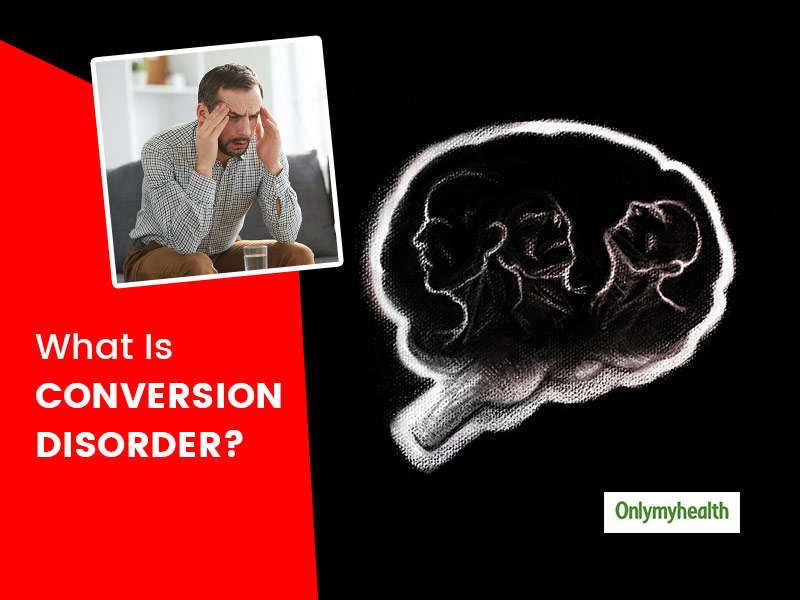 According to a hysterical aphonia survey (loss of voice), the primary reason for this was stress stemming from the exam's failure or mutual quarrel.
What is Conversion Disorder? Conversion disorder refers to physical symptoms in the absence of an underlying physical cause, injury or illness as a pathophysiologic explanation. For example, after a minor road traffic accident like bumping a car, a person cannot move the arm without any signs of injury to either arm neck or head. In such a scenario, the body converted the accident's emotional and psychological stress into the physical response of a paralyzed arm. The symptoms are real with tests and medical examination, not revealing an underlying cause. Medically conversion disorder is a part of functional neurologic disorders, including a variety of overlapping conditions. The conversion disorders in research estimates may affect 3 to 5 per 100,000 patients with women affected more commonly than men.
What are the symptoms of conversion disorder?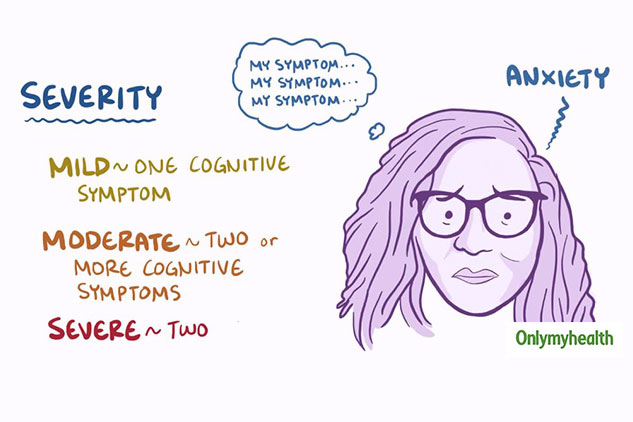 Conversion disorder symptoms and signs usually come on suddenly, and they indicate a dysfunction of the nervous system (spinal cord, brain, or other nerves). They include:
Signs and symptoms that affect movement like abnormal movements and shaking
Signs and symptoms that affect senses, loss of taste, smell speech and hearing
This is may also manifest as a loss of memory or cognitive function
Imbalance, tremors, numbness
Falls and loss of consciousness
Fits or conclusive movements
Tunnel vision or blindness
Paralysis
Physical symptoms and signs can also sometimes help with an internal conflict. For instance, if you are coping with the desire to hurt someone, conversion disorder might cause you to become deadened, making it impracticable to act on that desire.
What are the causes of conversion disorder?
Though the exact cause and mechanisms of the functional neurological disorder remain elusive, conversion disorders are a possible way for the brain to deal with emotional stress. It's almost always triggered by emotional stress and is more common in patients with a history of panic or anxiety and other mental diseases. Ladies are more likely to have it than males. It usually happens more often to people who have difficulty expressing or dealing with their mental trauma and works as an escape mechanism to deal with the stress. It results from a functional alteration in neurochemical brain circuits in the absence of any structural trauma or damage, and therefore it is difficult to pick on tests like MRI.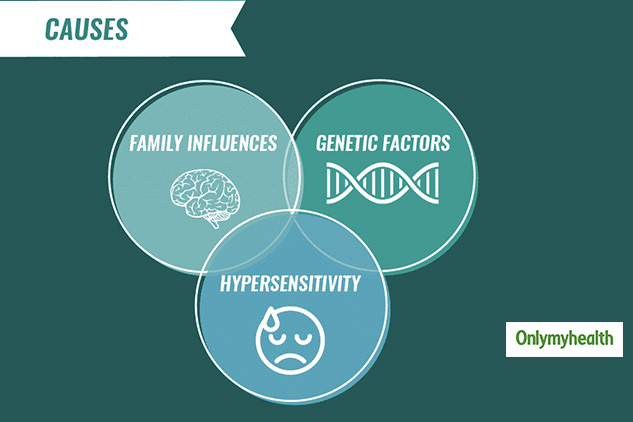 What is the diagnosis of conversion disorder?
Their test is no tests to diagnose conversion disorder positively. The diagnosis depends on ruling out other physical, mental, or neurological causes of your symptoms. A detailed evaluation of psychiatric state is an essential component of diagnosis, including the history of any current stressful situations. The American Psychiatric Association has set rules for signs and symptoms to be diagnosed as conversion disorder:
They cannot be explained by any other medication, behaviour or condition.
Another mental health problem doesn't cause them.
They cause stress in work and social settings.
Symptoms are not being faked.
What do all studies say about conversion disorder?
A study was done at Assam Medical College and Hospital regarding conversion disorder. This included 40 patients admitted to the Department of Psychiatry between November 2004 and August 2005. It was found in the study that conversion disorder is more among women, followed by youth and then students, who come from a single family of Nimr class. A study conducted on patients suffering from conversion disorder has also found its association with exploitation, including physical abuse and sexual harassment. At the same time, the cause could not be apparent in 20 per cent of the cases.
What is the prognosis of conversion disorder?
Symptoms and signs can last from a few days to several weeks. They may resolve quickly, sometimes if the emotional strain is relieved. Most of the time, they're not life-threatening and do not cause permanent physical damage or dysfunction. They could have lasting effects on your quality of life if not treated timely and adequately.
Also Read: Why People Commit Suicide? How Can Suicides Be Prevented?
Who can be at risk of conversion disorder?
People suffering from physical or sexual abuse in childhood
People suffering from recent stress or emotional trauma
Anyone in the family who has a conversion disorder
Women are at greater risk of conversion disorder
People are suffering from some mental health problems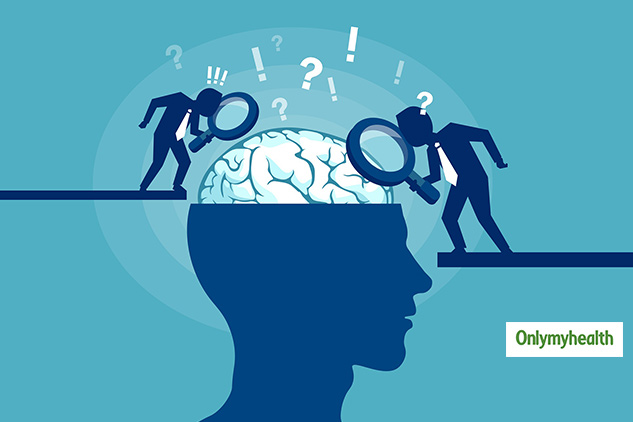 How can one prevent conversion disorder?
The safest method to counter conversion disorder is to find good ideas to manage life's pressures. Exercise and activities like meditation and calming yoga may help, and having friends and emotional outlets for pressure are fundamentally important. It is equally important not to neglect mental strain or stress and consult the doctors early before it translates into a functional disorder. To avoid this, experts point out the need for a better lifestyle, healthy coordination in home, work and mutual relationships. If there is any mental problem, it is necessary to treat it properly.
Also read: What's The Best and Worst Sleeping Position According To Body Science?
What is the treatment of conversion disorder?
Treatment may include both counselling and medication. Usually, the exclusion of severe physical conditions is enough to stop the symptoms. Explanation of the symptoms by the doctor may help the patient understand the causative links and help resolve them. The cornerstones of therapy is a multimodality treatment that combines the benefit of following to unravel the functional dysfunction.
Antidepressants or antipsychotic drugs
Occupational or physical therapy
Psychotherapy
Counselling
Hypnosis
Here are some FAQs related to conversion disorder
Is this the brain's quick response to any problem? The exact cause of the conversion disorder has not yet been ascertained. But it has been understood that this may include parts of the brain that control muscles and senses. According to experts, this may be the brain's quick response to a problem. For instance, imagine taking a hard fall off your bike and then not moving your arm. But neither your arm is injured nor is any other part of your body.
Differences in Epilepsy and Conversion Disorder: Although the symptoms are quite similar to each other, the two are different from each other. Methods of treating both are different. So do not make the mistake of understanding both. Whenever the patient has an attack, contact the doctor immediately, so that the doctor can understand the disease properly.
Is conversion disorder an anxiety disorder? It is common to have a co-occurring mental health condition, i.e. conversion disorder. This might include panic disorder, mood disorder, post-traumatic stress disorder, generalized anxiety disorder, obsessive-compulsive disorder, dissociative disorders, personality disorders and somatic disorders.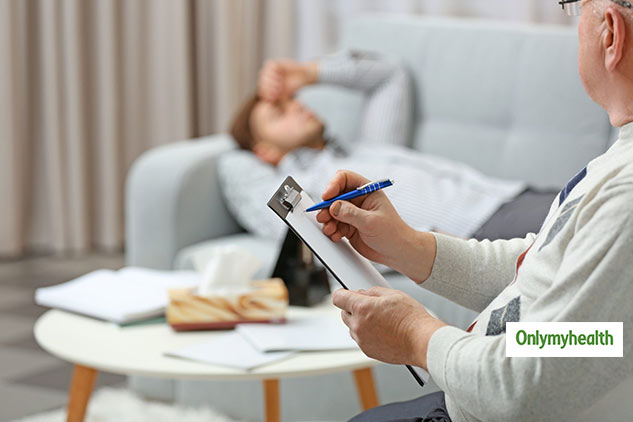 What is the expected duration of conversion disorder? For hospitalized patients with conversion disorder, fifty per cent to ninety per cent will have recovered by the time of discharge; however, twenty per cent to twenty-five per cent may relapse within one year.
Takeaway tips for conversion disorder patients: People with conversion disorder should refrain from consuming oily or spicy food. Smell asafoetida and onion after fainting. Such patients should consume berries daily. Consuming one teaspoon of honey every morning and evening daily gives relief to the conversion disorder patient. It is beneficial to eat fruit instead of having food when hungry. The patient with conversion disorder should perform Tadasana, Bhujangasana and throne daily.
(With inputs from Dr Praveen Gupta, Director and Head, Neurology, Fortis Memorial Research Institute, Gurugram)
Read more articles on Other diseases