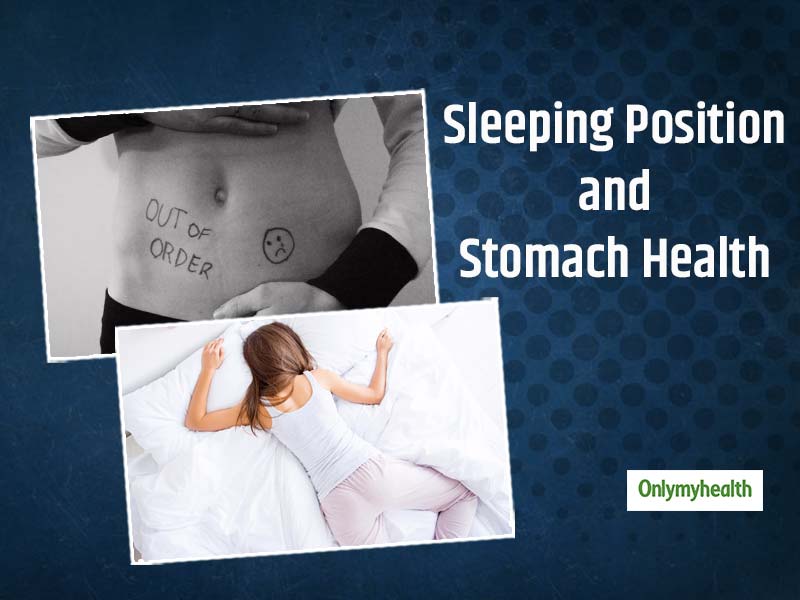 The way you sleep has a direct connection with your stomach. Some people have this habit of sleeping on their belly which is detrimental for your stomach. During your rest period, the body functions which is why your sleeping position and sleeping pattern do affect your health. The shoulder pain, indigestion, backache, headaches, etc. could be due to your sleeping position! While we all pay close attention to diet and exercise, what we generally disregard is our sleeping habits. It affects your entire system from head to toe, from the brain to gut and more.
Those who follow the recommended sleep guidelines are sure to not feel lethargic in the day. But if despite taking an uninterrupted nap of 6-8 hours you wake up with low energy, something is not right with your sleep position. Good sleeping habits include time, position and pattern. The problem in either of these will disrupt your system.
Sleep position and stomach health
The way your sleep largely affects your health especially gut health. You'd not only suffer from pain and ache-like issues but also indigestion, acidity and constipation like issues too. Read ahead to know which position is good and which is bad.
Also Read: Tips To Maintain Sleep Hygiene for Clean Sleeping
1. Sleeping on the stomach- BAD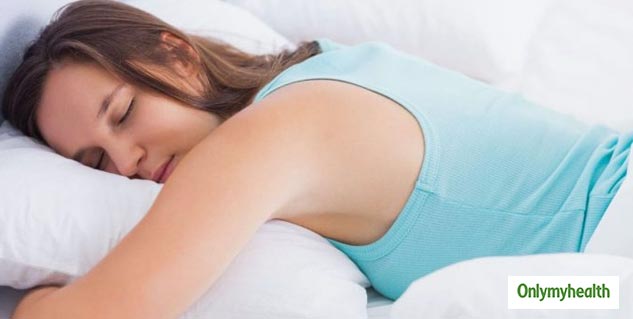 When you're suffering from stomach aches or cramps, this position would give you relief but in the long run, it will ruin your health. Sleeping on the belly has got a lot of side-effects such as neck pain and back pain. As you are putting all your body weight on the stomach for a long time, this would clearly impact your stomach functions. Therefore, you must try to avoid this position. But if you can't get rid of this habit instantly, here are some tips for you:
Avoid tucking your arms under the pillow. This may agitate joints of the shoulder and cause arm stiffness or numbness.
Don't bend your knee or keep it one side.
2. Sleeping on the back- GOOD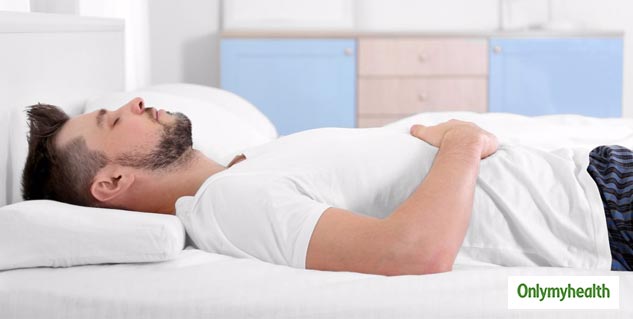 This is probably the best sleep position as it keeps your spine aligned straight. This is best for people who have any chronic condition or injury as it doesn't put pressure on any part, instead, it reduces the compression. Sleeping on the back can ease the following problems:
Blocked nose due to sinus
Arthritis
Knee pain
Hip pain
Fibromyalgia
Bursitis
However, you must not sleep without support to your neck. Always sleep with a low-height pillow. It would not dismantle the body's alignment.
Also Read: How To Fall Asleep In 120 Seconds?
3. Sleep on The Left Side- GOOD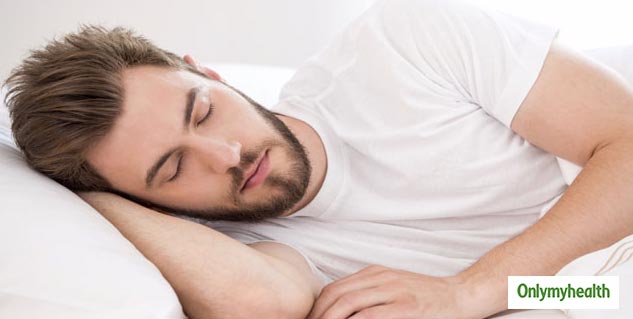 Sleeping on the left side has myriad health benefits that are scientifically proven. The human body is symmetrical outside but asymmetrical inside. Our organs aren't aligned in symmetry and therefore, the way we sleep or rest largely affects the functioning. Sleeping on the left side regulates bowel movements and aid people who are ailing with bowel issues like irritable bowel syndrome, inflammatory bowel syndrome or lazy bowel syndrome. Left-side sleeping allows waste to reach to the descending colon so that you can easily get fresh right after waking up.
Read More in Other Diseases