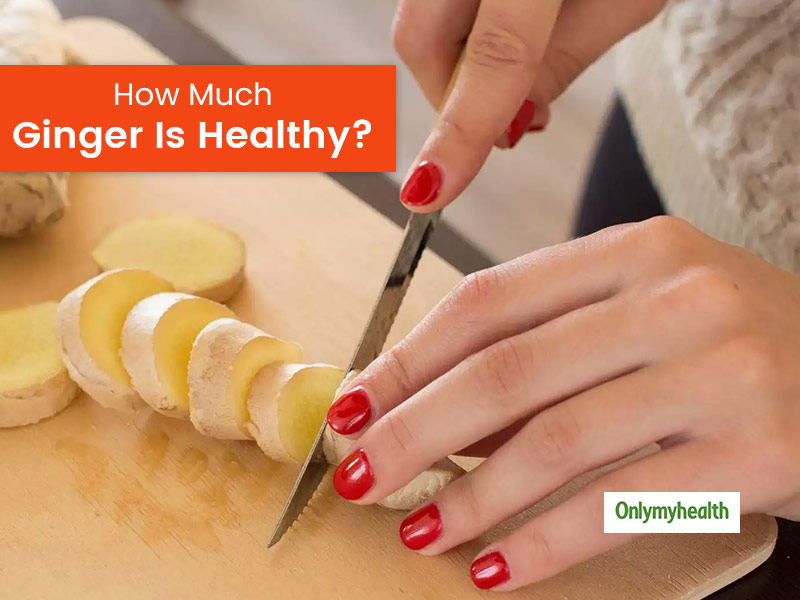 Winters are down the line and while the weather offers us a bounty in terms of chilly mornings, warm beverages and relaxing by the fireplace, cold, cough and fevers are possible signs too. It is common to catch a cold in winters and we look for a host of measures including homemade remedies, medication and adequate food to bring us relief from cold and settle for the chill. Scientifically as the temperature lowers down, and the atmosphere begins to cool, the body starts to reduce heat and certain changes are witnessed when our bodies try to adapt to colder conditions. Individuals start to face changes at the onset of new weather by developing a sore throat. In most of the cases, people do not tend to treat the condition in the hope of healing on its own. But, some cases may develop to raise further complications leading to strep throat in the form of swollen lymph nodes
A sore throat is the first indication that an individual is suffering from a severe cold. The disease is one of the most common winter diseases is usually caused due to viral infections. Sore throat is common in winters while there are several factors leading to the disease. A bacterium known as streptococcus is responsible for the condition as is the case with a sore throat. A sore throat can be caused by a multitude of factors including allergies, air pollutants, indoor dryness, or tumours in the throat. Speaking of sore throat, we can recollect our days back from childhood when our grandmother fed us with an enriching concoction of ginger, tulsi leaves and jaggery to keep us warm. The technique is old and the ingredients used help generate heat in the body.
The plant is widely found in warmer parts of Asia, in countries such as China, Japan and India, but is grown in parts of South America and Africa as well. Thus, grown in many portions across the globe, ginger, notably is one of the earliest recorded spices to be cultivated and exported from parts of southwest India. The plant is used for treating types of nausea and vomiting. It is also helpful in treating menstrual cramps, osteoarthritis, diabetes, migraine headaches, and other conditions, however, there is no enough evidence to support the efficacy in these conditions. Ginger is used as a flavouring agent in foods and beverages. The spice is widely used in manufacturing to generate fragrance in soaps and cosmetics. One of the chemicals present in ginger is used as an element in laxatives, anti-gas and antacid medications.
Also Read: Troubled Due To Mouth Ulcers? Get Respite With These Home Remedies
Ginger: Daily Uses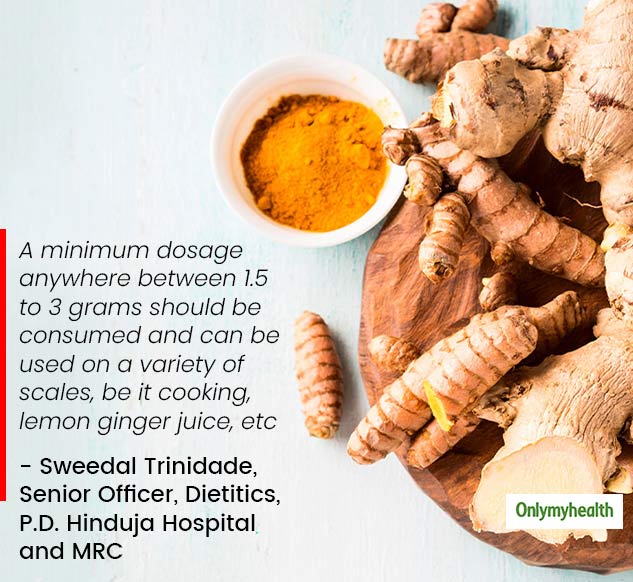 Elaborating on benefits of consuming ginger, Sweedal Trinidade, Senior Officer, Dietitics, P.D. Hinduja Hospital and MRC speaks to OnlyMyHealth, thus, "Ginger aids in digestion, prevents nausea and has anti-inflammatory properties. Presence of active ingredients like gingerol has an anti-inflammatory nature and is good for digestion. A minimum dosage anywhere between 1.5 to 3 grams should be consumed and can be used on a variety of scales, be it cooking, lemon ginger juice, etc. Consumption of ginger daily can significantly improve our digestion and our metabolism."
Ginger is used as a flavouring agent and is a popular spice used throughout the world to enhance the taste of meals, or used in medicines. Gingers are used as fragrant spices as ginger rhizomes are fleshy in appearance with a pungent smell and mild taste. The rhizomes are used as ingredients in many dishes or can be poured in boiling water to make ginger herb tea by adding honey. Mature ginger rhizomes with a fibrous texture are used as a seasoning agent in many Indian recipes and Korean food.
Ginger powder is used as an ingredient in food meant for pregnant or nursing women, a popular dish being that of katlu, prepared from a mixture of gum resin, ghee, nuts and sugar. The spice can be consumed in the form of candies and ginger pickles. Ginger is also used to treat various types of stomach ailments including motion sickness, morning sickness, upset stomach, gas, diarrhoea, irritable bowel syndrome, nausea, nausea induced by cancer treatment, nausea and vomiting post-surgery and loss of appetite.
Ginger has various other benefits including relief from pain from rheumatoid arthritis, osteoarthritis, menstrual pain, cough, upper respiratory tract infections, migraine, bronchitis and many more. People suffering from chest pain, low back pain, stomach pain or discontinuing intake of drugs in the form of selective serotonin reuptake inhibitors depend on the consumption of ginger to reduce pain. Ginger is also used to treat cholera, baldness, malaria, poisonous snake bites and toothaches. Sometimes, ginger juice is applied to the skin in case of burns. The oil made from ginger is effectively used on the skin to relieve pain.
Possible Side-Effects of Consuming Ginger:
Oral Consumption. Ginger consumption is likely to be safer when consumed appropriately. Ginger can result in mild side effects including heartburn, diarrhoea, burping, and some stomach discomfort.
Application on Skin. Ginger is possibly safer for use when applied to the skin effectively and for short-term. It might lead to irritation in the skin for some.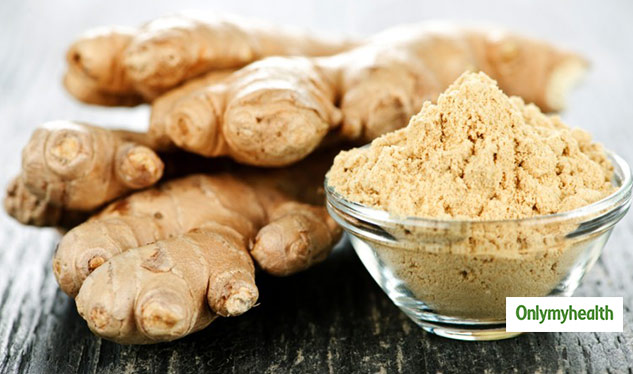 Insufficient Evidence for Ginger Treatment:
A sudden lung condition such as acute respiratory distress syndrome or ARDS: Research has denoted that administering about 120 mg of ginger extract daily for up to 21 days reduces the dependence on ventilator support along with significant time spent in intensive care units in people suffering from sudden respiratory system failure.
Hay fever: Early research indicates consumption of ginger extract helps cure runny nose as well as prescribed drug loratadine in patients with hay fever.
Nausea and vomiting induced by cancer drugs: Taking ginger alongside anti-nausea medicines don't seem to prevent the arrival of delayed nausea and vomiting a day or more post-cancer treatment. But some studies indicate that the consumption helps with sudden vomiting symptoms when consumed at doses of 1 gram for over a minimum of 3 days.
Diabetes: Taking ginger in the prescribed amount seems to reduce blood sugar levels in people with diabetes. Doses of at least 3 grams of ginger a day seem to be required. It is likely that ginger might have to be consumed for at least 3 months before the onset of benefits.
Indigestion (dyspepsia): Research denotes taking a single dose of 1.2 grams of ginger root powder an hour prior to eating speeds up the process of emptying food in people with the condition.
Precautions to be followed:
Pregnancy- Ginger is likely to be safe when consumed by mouth directly for medicinal uses at the time of pregnancy. However, using ginger during pregnancy is still debatable. General concerns arise that ginger might affect foetal sex hormones or increase the risk of having a premature baby. There is the report of miscarriage faced during week 12 of pregnancy in a woman who used ginger for morning sickness. The risk of major malformations in infants borne by women taking ginger does not appear to be higher than the usual rate of about 1 to 3%. There are general concerns that ginger might aggravate the risk of bleeding, so some experts advise against its usage especially on days closer to the delivery date.
Children- Ginger consumption for kids is possibly safe when taken by mouth for up to 4 days by teenage girls at the start of their menstrual cycle.
Breast-feeding- Reliable and sufficient information is lacking to prove the safety of ginger usage during breast-feeding months. However, it is advisable to stay on the safe side and avoid its use.
Bleeding disorders- Consuming ginger raises the risk of profuse bleeding.
Diabetes- Ginger might increase your levels of insulin and/or lower your blood sugar. So, prescribed medications need to be adjusted accordingly by doctors.
Ginger: Health Benefits
Despite skin disorders and stomach ailments arising from excessive consumption, ginger has a host of benefits which can keep you running all day. Let us have a look at some of them: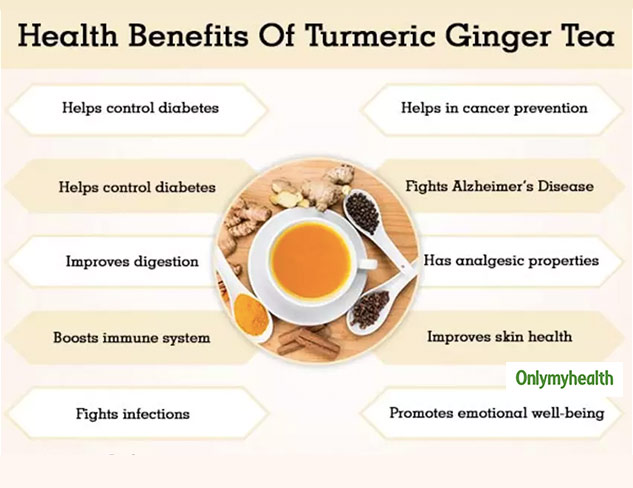 Ginger consists of Gingerol having powerful medicinal properties: The spice has a rich history of usage in various forms of traditional and sources of alternative medicine. Ginger roots have been used to treat digestive problems, reduce nausea and help tackle common cold, among the most notable functions. Ginger obtains its unique flavour and fragrance from natural oils, the most essential being gingerol. Gingerol is the chief bioactive compound in ginger and provides ginger with most of its medicinal properties. Gingerol has strong anti-inflammatory and antioxidant qualities, as per research. It may help to reduce oxidative stress, resulting from the presence of free radicals in the body.
Ginger can treat specific forms of nausea: Ginger is effective to treat nausea. Nausea and vomiting arising from certain types of surgeries can be relieved by using ginger. Ginger is the most crucial in combating pregnancy-related nausea, including morning sickness. However, it is advisable to consult a doctor before taking large amounts during pregnancy. Pregnant women who are close to labour or those undergone miscarriages must restrain its use.
Ginger can help to reduce weight: As per a 2019 literature review, ginger supplements significantly helped lower body weight, the waist-hip ratio and the hip ratio in obese people. A 2016 study conducted on 80 women with obesity found out that ginger could also help lower down body mass index (BMI) and levels of blood insulin. Ginger's capacity to reduce weight may be significantly related to its potential to raise the number of calories burned and reduce inflammation.
Help patients with Osteoarthritis: Osteoarthritis involves degeneration of joints leading to symptoms including joint pain and stiffness. Studies have indicated that people who use ginger to treat osteoarthritis conditions have witnessed reduced pain and disability functions. A separate study from the year 2011 has observed that a combination of topical ginger, mastic, cinnamon and sesame oil can be used to ease pain and stiffness in people with osteoarthritis of the knee.
Usage of the following doses have been analysed and studied in scientific research:
For nausea and vomiting caused by drugs used to treat HIV/AIDS: 1 gram of ginger daily in two divided doses before each antiretroviral treatment has been used for 14 days for treating nausea and vomiting caused by drugs used to treat HIV/AIDS.
For menstrual cramps: 250 mg of a specific ginger extract (Zintoma, Goldaru) four times daily for up to 3 days from the start of the menstrual period has been used. Also, a dosage of 1500 mg of ginger powder daily in up to three divided doses, beginning up to two days before menstruation and continuing for the first three days of menstruation cycle has been used.
For morning sickness: 500 to 2500 mg of ginger consumed daily in two to four divided doses for 3 days up to 3 weeks has been used.
Conclusion
While the naturally occurring, the herb can treat common diseases and create miracles for your body, some known side-effects are known to have emanated from excessive consumption of ginger. Ginger is not an overpowering spice for treating severities in one go. Prescribed amounts need to be consumed after consultation to limit the risks involved. Ginger creating possible restrictions for your stomach leading to bloating and gastric stimulation might ask you to think twice before overtaking it.
(Written By Shivani Priyam, Sub Editor, Onlymyhealth)
Read More Articles in Healthy Diet