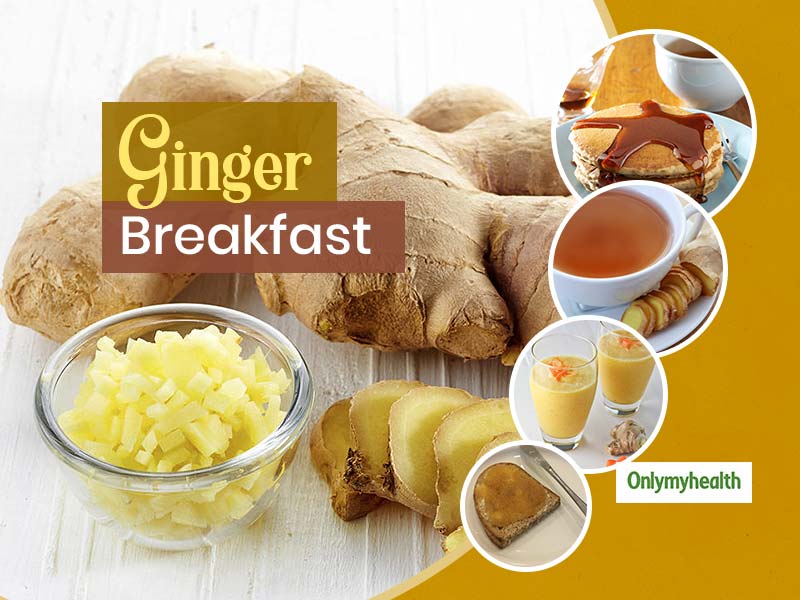 Ginger is a great ingredient as it helps in normalizing the body temperature in the cold season. Here are some ways to prepare breakfast with ginger.
Breakfast is the most important meal of the day which helps in keeping you going through the day. One must have a wholesome breakfast to secure energy levels. Nutritionists and dieticians all emphasize on the importance of breakfast for stomach and digestive health. Thus, your breakfast menu should be healthy and nutritious. But as we all know, winters increase appetite and cravings which is why we end up indulging in a lot of food.
The mechanism behind is that food provides energy and keeps the body warm during winters. Thus, our body craves more to burn more. Which is why we should include more warm ingredients and foods in our diet such as ginger. Ginger is a winter staple where we relish ginger tea, ginger jam, ginger laddoos, etc. Here we bring to you some healthy breakfast options with ginger to keep you warm in the chilly days.
Ginger tea
Ginger tea is one of the most popular teas, which is useful for keeping you warm in winter. Apart from this, it also helps to detox your body and relieve stomach problems. Ginger tea is also considered good for nausea, motion sickness and morning sickness during pregnancy.
Start your morning with a cup of ginger tea instead of milk tea. You may also prepare ginger water and drink it on an empty stomach.
Also Read: How To Treat Sore Throat Overnight Ginger?
Ginger Syrup for pancakes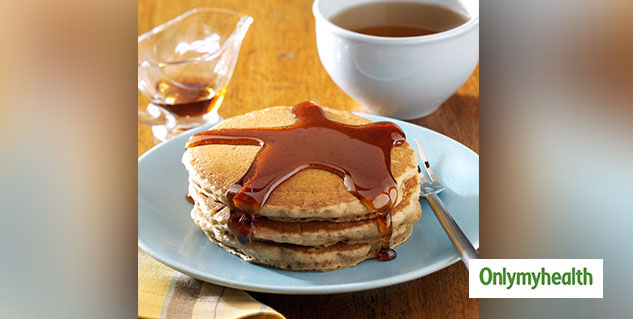 Instead of maple syrup, you use ginger syrup with pancakes, this is a good option. You can eat this delicious syrup by mixing it with drinks, baked goods, oatmeal and waffles along with pancakes. For this, it is easy to make a ginger syrup at home by boiling the ginger for 30 minutes and then passing it through a sieve into a smooth texture.
Ginger smoothie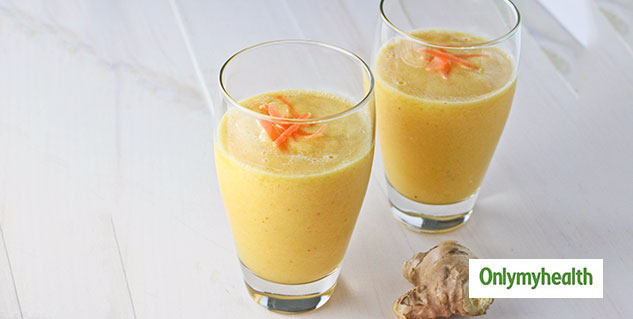 You can also choose a ginger smoothie as your breakfast. You can prepare a ginger smoothie by mixing it with some fruits. It has many health benefits such as it promotes your metabolism, is helpful in treating pain, cures menstrual cramps and is beneficial in many other health problems.
Also Read: Consume These 3 Detoxifying Drinks To Nullify Harmful Effects Of Pollution
Ginger Jam and Bread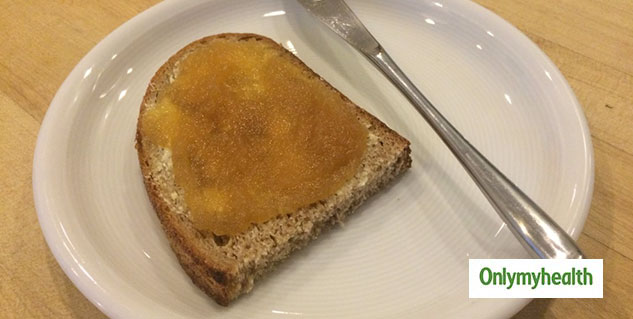 You can make ginger mix jam or ginger jam with any fruit like apple or mango to make a healthy breakfast for you. In this way, you can eat bread or roti with ginger jam. Ginger jam is the best in terms of both taste and health.
Buy organic Ginger Jam from Amazon at Great Price
Ginger coffee
You may have heard of ginger tea, but ginger can also be also added to coffee. It helps you fight against free radicals. By adding ginger to the coffee, it also makes the coffee slightly spicy and tasty. Not only this, coffee, being a strong source of antioxidants, helps to activate you for the whole day. Those who are bored with the conventional coffee taste shall try this version.
Read more in Healthy Diet