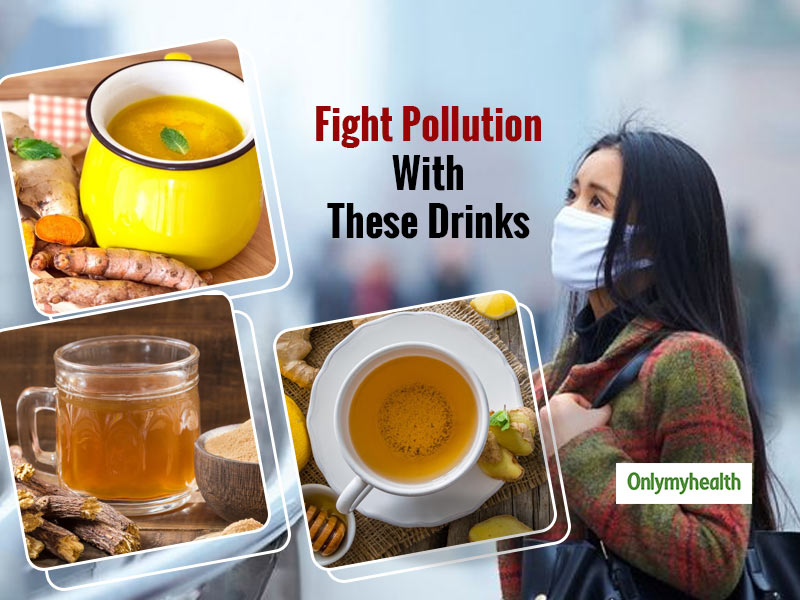 These days Delhi's air quality index has dropped to 459 and in such a dangerous level of air pollution you should try to stay indoors as much as possible. Whenever you go out, wear a pollution mask that fits your face. The quality of air has deteriorated due to the increasing pollution which has given rise to many health problems including cough, cold and breathing issues. Here are three herbal drinks to avoid problems and minimize the ill effects of pollution on health. Include them in your diet today and secure your body from poisonous pollution.
1. Ginger Honey Lemon Tea
Ginger, honey and lemon tea is helpful in detoxing your lungs. Ginger has anti-inflammatory properties which are helpful in wiping out cough and cold. Whereas honey has the ability to cure and reduce your cough and lemon contains vitamin C, which can increase your immunity.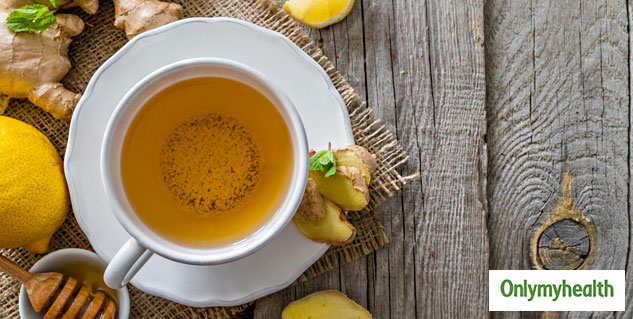 To make this tea, you take a piece of ginger and grind it.
Now add one spoon of honey and lemon juice to the water and boil it. Serve hot and enjoy.
This tea will naturally detoxify your lungs.
2. Turmeric and Ginger Drink
Both ginger and turmeric are very effective in preventing cough and cold. Due to the medicinal properties of turmeric, it keeps your body fit and health secure. Therefore, it is advised to drink ginger and turmeric tea drink to detox your body. By the way, you can also make traditional turmeric milk if you don't like tea. Turmeric contains anti-inflammatory, antioxidant and anticancer agents. Therefore it can also help you in protecting you from air pollution.
Also Read: Orange Peel Tea: Perfect Way To Combat Cough, Cold and Seasonal Flu
3. Mulethi Root Tea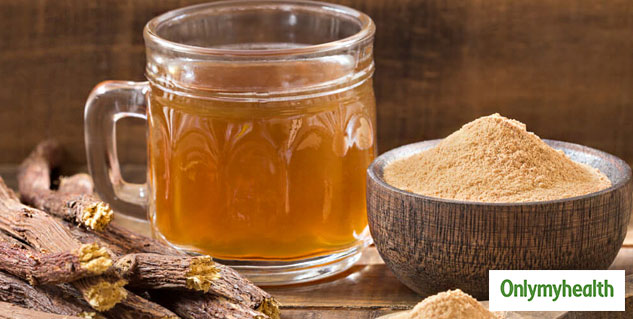 Mulethi tea can help keep your entire body healthy. Some studies have also confirmed that liquorice tea has anti-viral and anti-bacterial properties. Because of which it is helpful in detoxing your body.
To make this tea, you have to take a piece of liquorice root and pour it in boiling water.
Now cook it for at least 10 minutes.
After this, if you want, you can add honey and lemon juice to enhance taste.
If you have a sore throat or pain, you can gargle by adding salt with warm water of liquorice.
Also Read: Delhi Pollution: Here's How To Protect Yourself From The Deadly Smog
Usually, due to air pollution, you will experience cough, cold, throat and nasal congestion and respiratory problems. In such a situation, it can be even more difficult for people suffering from asthma, bronchitis, COPD and breathing problems. So the first step to avoiding air pollution is the precautions you take. Here is a video about home remedies for cold and fever.
Read more articles on Home Remedies