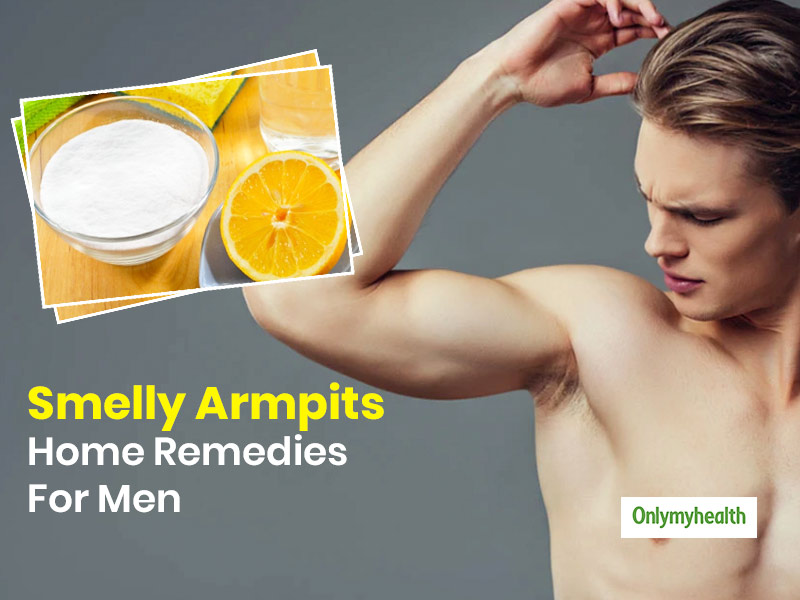 There is nothing as embarrassing as smelling bad! If you are someone whose armpits stay smelly all the time, try these home remedies
One should look presentable and smell good all the time. It is very important for everyone to smell great to leave a good impression on everybody you meet. Obviously, you wouldn't want people to run away from you (or your stinky body)! In fact, this can be a big hurdle in your love life as no woman would want to date a man with a smelly body. While deodorants, perfumes and roll-ons can fix the odor for a while, your body odor would remain as it is! Therefore, you need a permanent solution to keep your armpits fresh and odorless all the time. In this article, we have listed down some effective home remedies that can help you get rid of the smelly armpits in a natural way.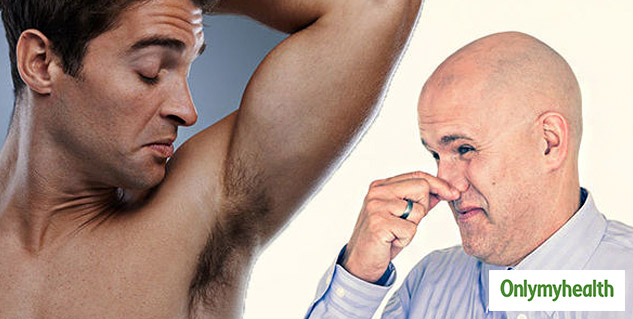 When we sweat profusely and the dirt remains on the body for long, it allows bacteria to grow. This bacteria along with dead skin cells release odor which makes the body stink. As per doctors, sweat doesn't smell but when bacteria grow, they cause a breakdown of sweat which then releases an unpleasant odor. This mechanism differs from person to person as some stink bad while some don't stink at all.
Effective Home Remedies for Smelly Armpits
1. Apple Cider Vinegar
Apple cider vinegar is acidic in nature which easily stops the bacterial growth that is causing the smell.
Take a cotton ball and dip it into apple cider vinegar.
Now apply ACV on your armpits. Do this daily to see results in a few days.
Alternatively, you may also use ACV as a deodorant.
For that, mix apple cider vinegar with water in a 1:1 ratio.
Transfer this into a spray bottle and use it on your armpits daily after the shower as a deo.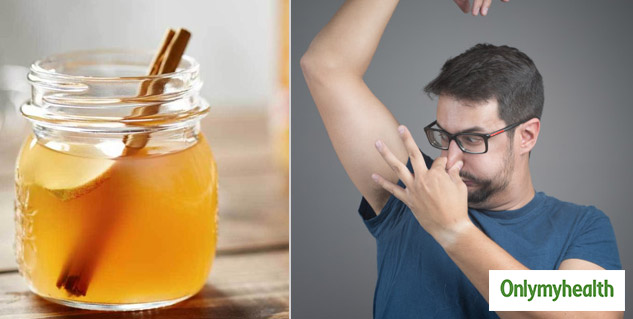 Also Read: Got Sunburns? Here Are 4 Essential Oils That You Can Apply For Rapid Relief
2. Lemon Juice
Just like ACV, lemon juice has high acidic content to inhibit bacterial growth. Applying lemon juice would lower down pH levels to kill the bacteria on the skin.
Take a lemon and cut it into halves.
Rub it directly on your armpits.
Let it dry for a minute and then wash off with water.
It is best if you do this process before taking a bath
Note: People with sensitive skin shall avoid direct application of lemon juice on the skin. Instead, they dilute the juice with water and then apply on underarms using a cotton pad.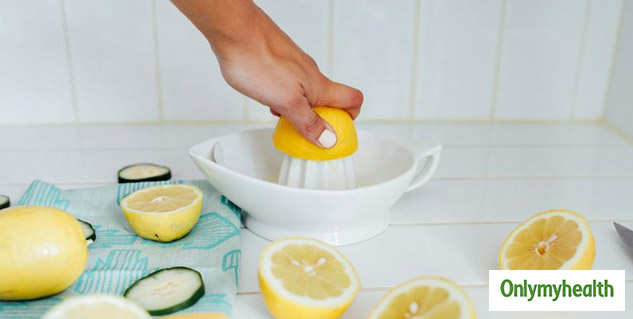 3. Lavender Oil
Lavender essential oil is great for the skin. It is found to target the odor-causing bacteria to prevent stinky underarms.
Take a bowl and add 2 teaspoon baking soda and 3 teaspoon corn starch.
To this dry mix, add 8-10 drops of lavender essential oil. Mix everything.
Scrub your underarms daily with this mixture to find a noticeable difference in odor.
You can also make it in a large quantity and store it in the refrigerator for later use.

4. Tea bag
Tea has a compound called tannins which prevents sweat formation on the body that could trigger bacteria buildup. It keeps the skin dry to reduce sweating. Just boil some tea bags and pour the water in your bathtub. Bathe with this regularly to completely get rid of the smelly armpits.
Also Read: Make Your Own DIY Mouthwash To Get Rid Of Bad Breath
5. Rose Water
Rosewater acts as an astringent to control sweat production by minimizing the skin pores. Also, it leaves behind a nice fragrance to keep you smell fresh. Mix equal parts of rose water and apple cider vinegar and keep it in a small spray bottle. Whenever you feel the need, spray it like a deo. It will absorb the odor and leave behind a fresh fragrance.
Read more articles on Home Remedies