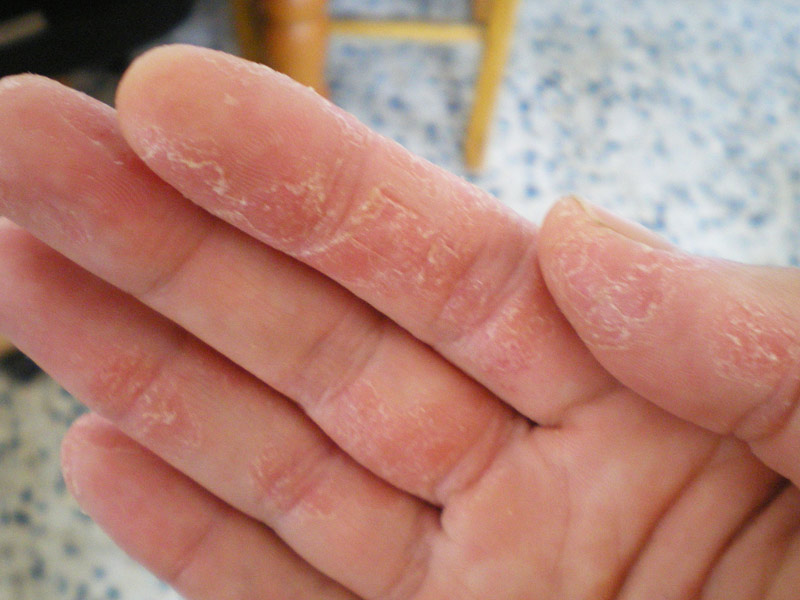 One can understand the irritation when the skin of our hand gets peeled. Sometimes, we really feel, why does this happen? It generally happens due to weather change, sensitive skin, some kind of allergy or lack of moisture in the skin (dry skin). Our hands go through a lot. Hands are the fore-most contacted part of our body. Hands face a lot and when it's time to take care of them, we generally ignore it. Question yourself! Find causes and remedies for hand skin peeling in this article.
Do you wash your hands thoroughly?
Maximum times, it's because of our own negligence that causes us the problem of peeling skin. Though it's not always painful, constant skin peeling is uncomfortable.
Hand skin peeling is not a rare problem. Many people suffer from peeling skin on their hands quite often. This could be because of:
Dry skin
Eczema
Sunburn
Psoriasis
Frequent hand wash
Making use of products consisting of harsh chemicals
Dry and cold weather
Allergies
And then there are some infections that cause you to have the problem with hand skin peelings, such as fungal infections, staph infections, Vitamin deficiencies and some other mild and severe conditions become a factor for peeling skin on hands.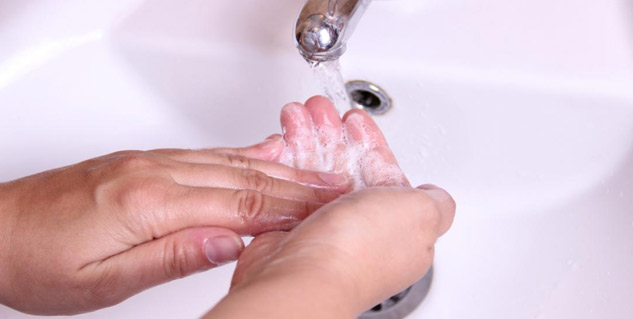 Home remedies for peeling skin on hands
Here are some home remedies for peeling skin on hands.
Also Read: Dry Skin In Winters? Here Are 6 Simple Tips To Prevent It
Soaking in Warm Water
Take a large bowl of warm water and soak your hands in the water for 10 minutes every day. It will make the skin on your hands soft and the dry skin will start to come off.
If you want, you can add some honey and lemon juice to the water. Soak your hands for 10 minutes and then pat them dry. When your hands are dry, apply a good moisturizer.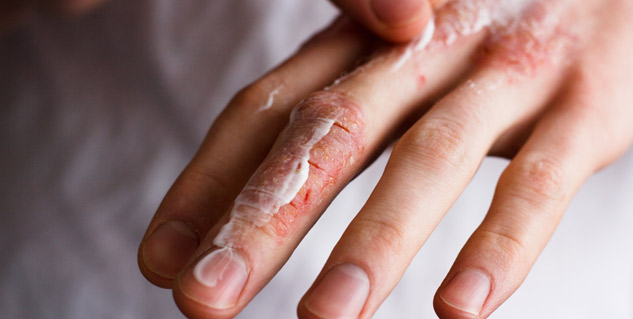 Vitamin E Oil Massage
Soak your hands on warm water for 10 to 15 minutes and then pat dry them. Use a soft cloth to dry your hands, and then apply Vitamin E oil to massage your hands. Vitamin E will keep your hands moisturized for long. You can also use olive oil. It will also keep your moisturized in a natural way.
Oatmeal
Take some oats, and soak them in a large bowl of warm water. When the oats are soft, dip your hands in the bowl and keep it for 10 to 15 minutes. After that wash your hands with clean water and pat it dry. Apply a mild moisturizer. If your problem is too severe, you can do it every day for better results.
Also read: 7 Health & Household Problems That You Can Fix with Oatmeal
Cucumber
Cucumber can treat the skin peeling of hands along with making your hands softer and fairer.
Take a fresh cucumber into thick slices.
Rub the slices on your hands and leave the juice on your hands for 10 to 15 minutes.
Then wash your hands with lukewarm water and massage your hands with Vitamin E oil.
Aloe Vera
You can massage your hand with Aloe Vera extract daily before going to bed. Sleep and then wash your hands in the morning with warm water. Apply some good moisturizer.
Read more articles in Home Remedies.