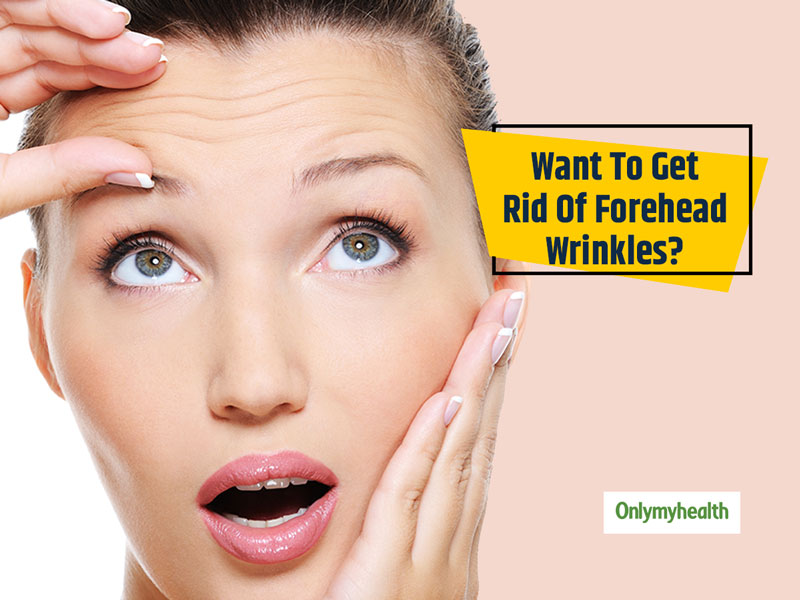 Wrinkles can become visible on the face including the forehead. Though forehead wrinkles aren't common as facial wrinkles, they may be equally unsightly. Some people ignore them while some panic upon seeing those wrinkles. If you have forehead wrinkles and do not know how to get rid of them, this article is a must-read for you. We have listed down some home remedies for forehead wrinkles to treating them naturally. It may take a few days for the results to show but the end result is worth the wait.
What causes forehead wrinkles?
Fine lines and forehead wrinkles aren't just a product of ageing but there are many other reasons behind the occurrence of forehead wrinkles. One of the common causes is poor sleeping position. Those who sleep on their stomach tend to get forehead wrinkles more as compared to others. The face is pressed into the pillow which causes friction and triggers the development of forehead wrinkles. The other reasons behind forehead wrinkles are:
Stress
Anxiety
Dehydration
Damage caused by sun or UV rays
Hormonal changes
Poor diet
If you have forehead wrinkles showing up, you can consider some natural remedies to banish them. There are several Ayurvedic plants and herbs with anti-ageing properties that can stall the appearance of wrinkles. Besides, numerous ingredients have antioxidant effects that provide anti-wrinkle benefits. These fight free radicals to inhibit the damage and boost skincare.
Natural Remedies for Forehead Wrinkles
Here are some skin care tips to reduce forehead wrinkles gradually.
Oatmeal mask
In a bowl, add two teaspoons of oatmeal or oatmeal powder.
Now add one teaspoon of orange juice, one teaspoon of almond meal, half a teaspoon of wheatgerm oil and two drops of geranium oil.
Mix all the ingredients well to make a smooth paste.
This is a power-packed face mask with vitamins A, E and D.
Apply this on your forehead and leave for 30 minutes.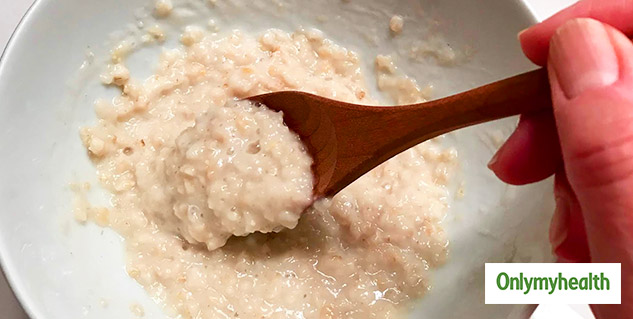 Banana and fullers earth mask
Our much-loved Multani mitti and banana is a powerful combination for forehead wrinkles.
Just mash one banana and add a teaspoon of multani mitti to it.
Now add two teaspoons of milk and 4-5 drops of honey to make a smooth paste.
Apply this on your forehead and keep it for 20-25 minutes.
Wash it off with running water.
Oil massage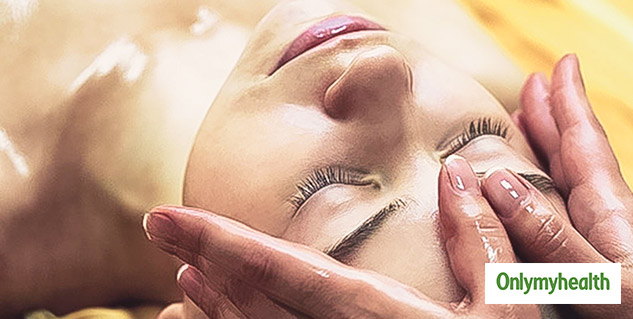 Massaging the forehead can also reduce the visibility of wrinkles. All you have to do is:
Mix tablespoon almond oil and half teaspoon castor oil.
Add 2 drops of frankincense essential oil and 4 drops of wheat germ oil.
Gently massage your forehead with this oil mixture so that all the oil gets absorbed.
It is better to do this before going to bed.
Exfoliation is important
Apart from the above-mentioned remedies, you must also exfoliate your skin regularly, but not daily. This step helps in shaving off the dead skin cells layer.
Other than these home remedies, healthy diet is the key to maintaining good skin. Have foods with high antioxidant content and vitamin C. Drink a lot of water as water keeps the skin hydrated and keep it soft to prevent wrinkling.
Read More Articles in Skin Care